Rachel is a British Cycling Club Coach and HSBC UK Breeze Champion in Wales.

The 30th of March 2019, that's the day that I decided to change. The day I accepted that I wasn't happy in myself and that I wanted, and needed, to change things, and the day I was made to see that it was possible.

Like most people I cycled as a child but as I got older, hit the teenage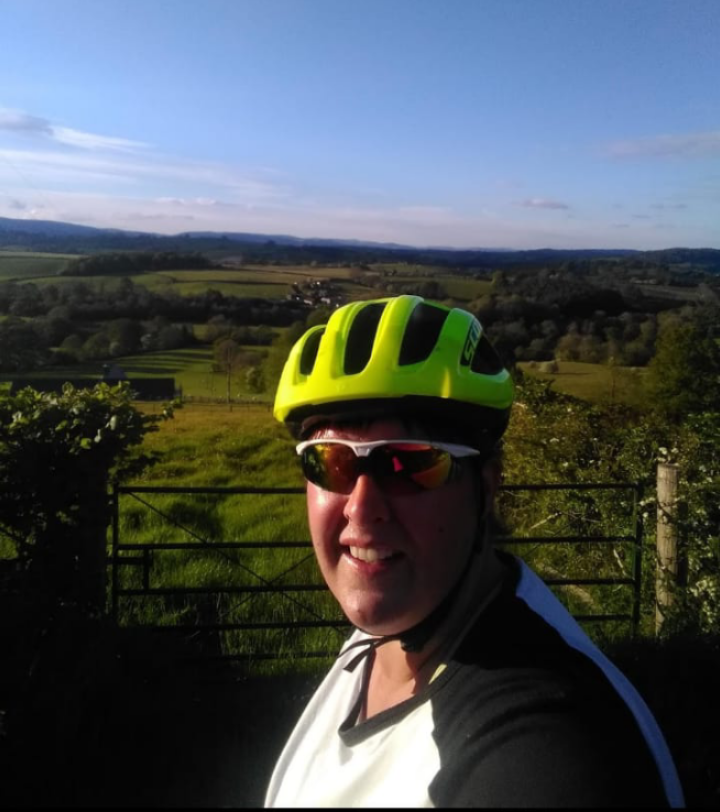 years then went to University cycling got forgotten.
I had never been small but after university and 3 children my weight had increased to a point that I really wasn't happy, but being so focused on raising the children, and general life, I never got round to doing anything about it. I'd tried to start running a few times but really didn't enjoy it so would give up after a few months.
As the children got older, first my daughter, then my son, joined The Bulls, the local cycling club. They would attend coaching each week and obviously I'd go along and watch. We'd occasionally do family bike rides, but I was so self-conscious about how I looked on a bike I tried to avoid it and would generally walk while my husband cycled with the kids.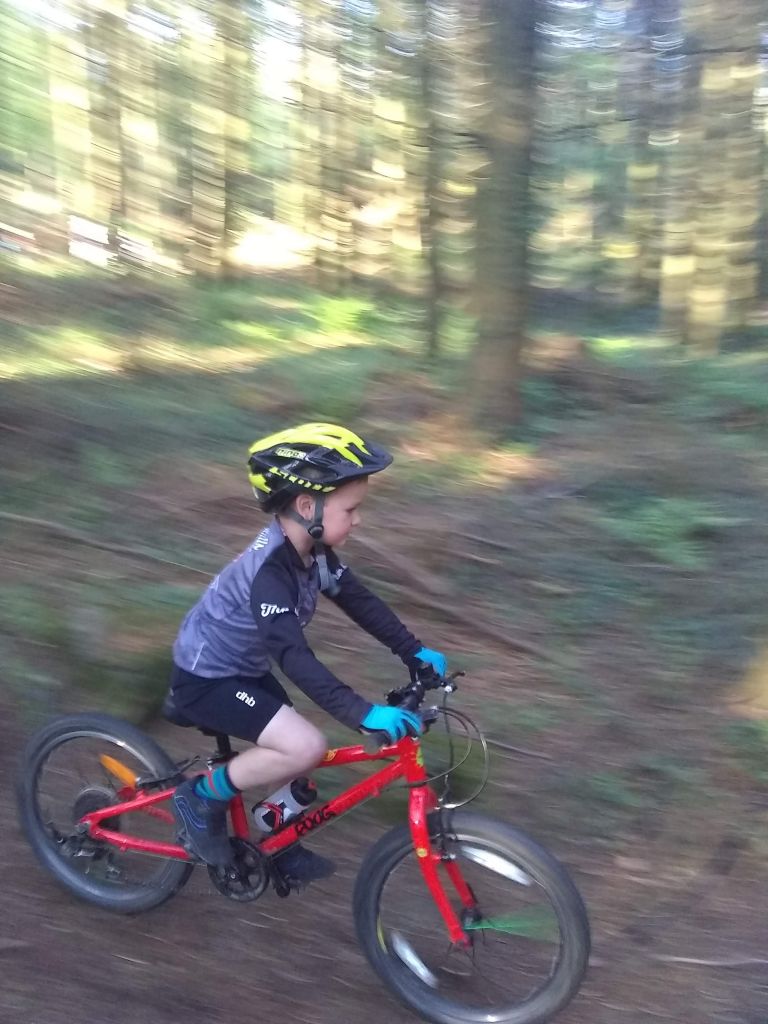 Then, one week, the coach said they needed more coaches for the club and would anyone be interested? I figured I was there anyway so why not?
I completed the pre course work, enjoyed it, but that was in the comfort of my own home, the thought of going on the course and it being filled with all these amazing super cyclists, petrified me!
30th March, the morning of the course I loaded up the only bike I had, an old heavy hybrid, and off I went. The course took place over two Saturdays and they were some of the most enjoyable I have ever had. I met a couple of the most amazing people, who have become lifelong friends, and who are the reason I'm where I am today. We laughed pretty much all day, learnt a lot and generally had a great time. These guys were real cyclists, serious cyclists, completing mileage and events I'd never even dream of, but when I said 'I'd love to be able to do what you do' their response was 'You can!'. That was it, that was the moment I thought yes, that was the turning point and I can never, thank those people enough. They have encouraged me all the way and still give me a kick when I'm struggling now.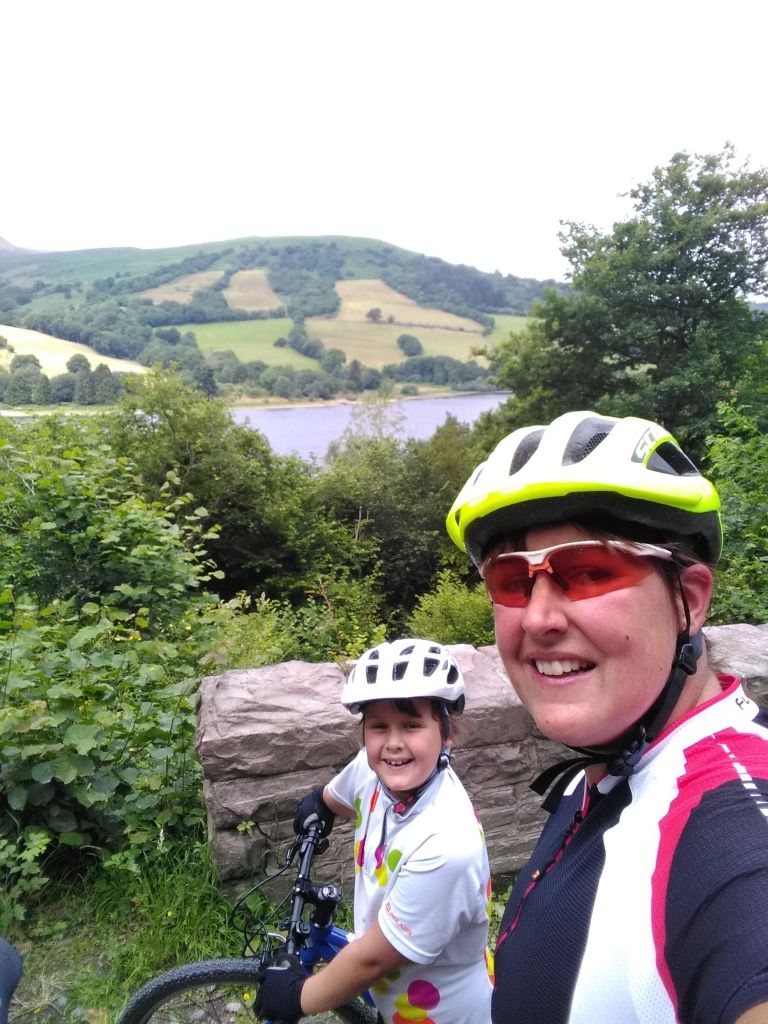 I passed the course and started assisting the current coach each week. This was also when I started cycling, I figured that if I was going to coach, I better practice what I preach. So I pulled that old hybrid out and off I went. My first ride I wore the baggiest t-shirt I could find, to hide everything I hated, and I cycled 13km. It took me over an hour, I was hot, tired but I'd done it and felt a sense of achievement.
To give myself a focus I signed up to the Barnados Ttri, that meant I had to run 26.2 miles, swim 2.4 miles and cycle 112 miles during the month of June. The cycling was what scared me most, that seemed to be a huge distance to cover in a month.
I increased my cycling and running to train, I was lucky the nights were light and the sun was up early so I did a lot before the kids were up and after they were in bed. All this training was being done on the old hybrid, it was heavy but it did the job.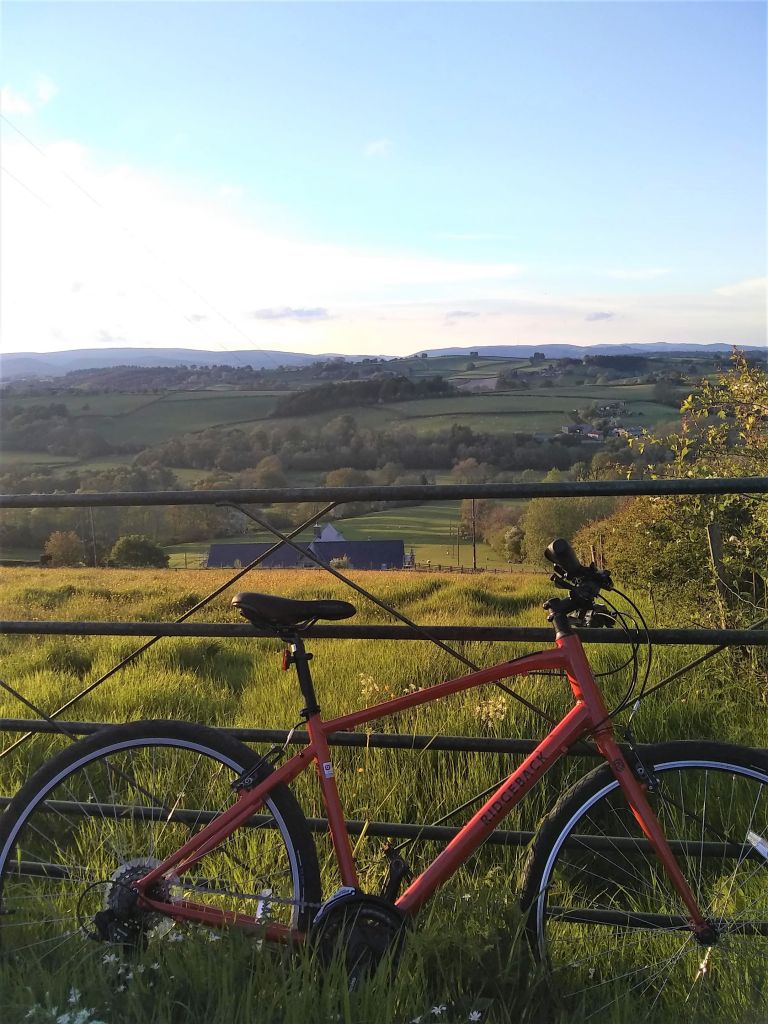 23rd May 2019 was new bike day. A brand new bright orange hybrid, I adored it and still do. The weight difference was incredible and the seat a lot comfier! I began to enjoy this cycling thing more than I imagined. The other benefit that came with this was the weight loss, by June I had lost over 2 stone from the exercise and sensible eating. I was assisting with coaching the children every week and loving it.
I successfully completed the ITri and swore I would never run again! Cycling was for me. I could now cycle further, slightly quicker and climb a hill without having to stop 12 times on the way up. I was still very reluctant to ride with people and tended to stick to roads no one would see me on. My self-confidence was, and still is, very low.
However much I loved the hybrid I made the step of buying my first road bike in July. A second hand Giant contend, didn't spend a great amount because I didn't know if it would be for me, those road tyres looked scarily narrow!! Turns out it was a great decision, I adore this bike now, so much so I refuse to put it in the shed, she lives in the house much to my husbands disgust. I think it was at this point I realised that I was becoming slightly addicted to the whole cycling thing, and was definitely going to be a 'roadie'.
Despite loving the road bike I still pulled the hybrid out for my first big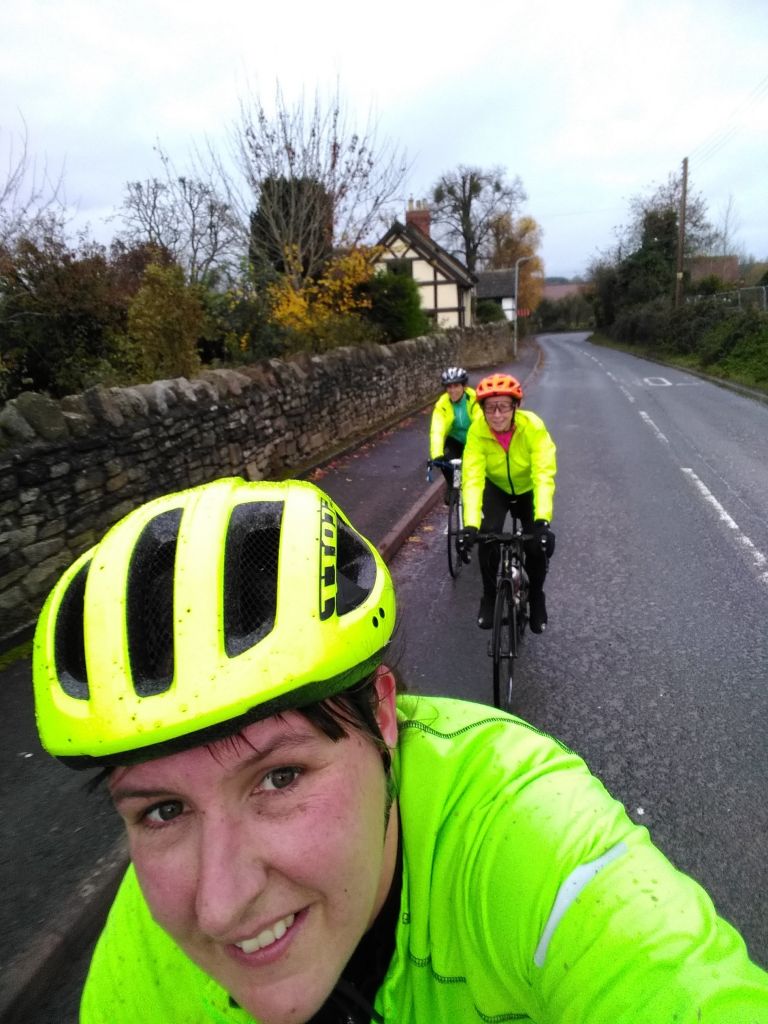 ride, The Taff trail from Brecon to Cardiff. It was 85km and I completed it on my own and I was so pleased to have managed it. In April 20km seemed to me to be an impossible distance and here I was doing 85km. One of my proudest achievments because it was my first I think.
In September I trained to become a Breeze Champion, enabling me to lead women only rides and, as a coach, skills sessions. I felt that my experience of getting on a bike may inspire others because I know just how scary it is.
Following doing the Taff trail I started looking for other longer routes to do. I have now done the Taff trail a second time, Newport to Brecon along Monmouth Canal (83km), and my longest ride so far, The Black and White trail around the villages in Herefordshire (114km).
These long rides have not been completed solo, they have been completed with two of the most amazing ladies, who I am honoured to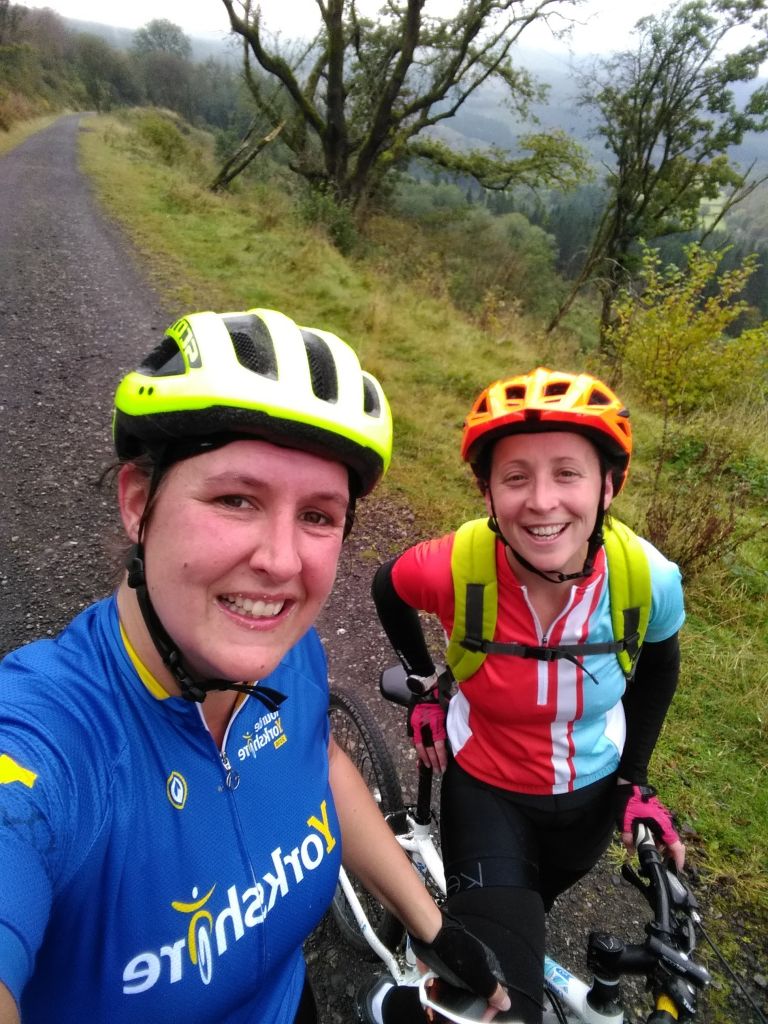 call my friends. They are both super fit, and will always drop me on a hill, but they encourage me and we always have a great laugh and so much fun whenever we are together. They showed me that riding with others needn't be scary, no one would laugh at me, Fiona and Jo thank you.
Despite definitely improving, and managing to ride with Fi and Jo, the thought of others watching me fills me with dread so it took me a very long time to pluck up the courage and book a place on a sportive. Once I'd booked one though, the entries seemed to magically multiply and I now seem to be signed up to four in 2020 with varying distances. 50, 60, 75 and 100 miles, my first century ride which is scary. Sadly, due the current situation, the first event has been postponed and I don't know how many of the others will go ahead, but I'm not letting that stop the training.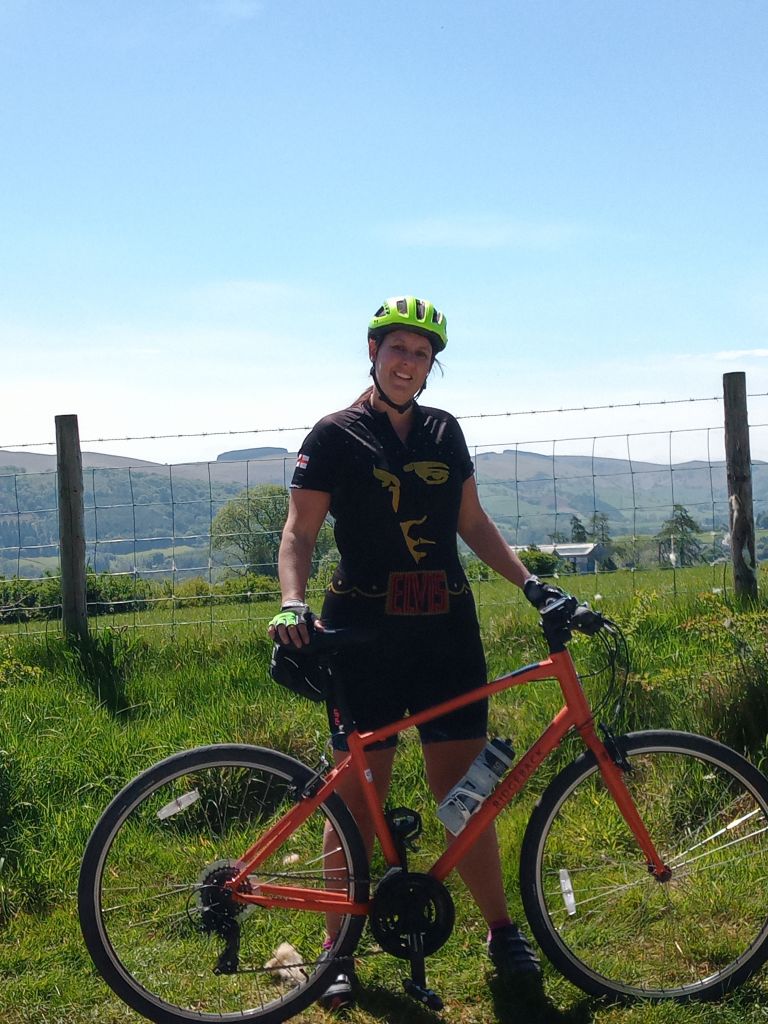 The last year has been amazing. I am very lucky to have friends and family who support me and to have met some incredible people who also love cycling and have encouraged me every step of the way, I can never thank them enough.
My cycling story is far from over but that is how it began. From a non cyclist to a slightly addicted roadie. I will be continuing to coach and doing the Level 2 coaching award as soon as they are able to start again and will continue to get out and train for my events, lead Breeze rides and just generally do what I love. Oh and the weight loss... Six and a half stone gone now.