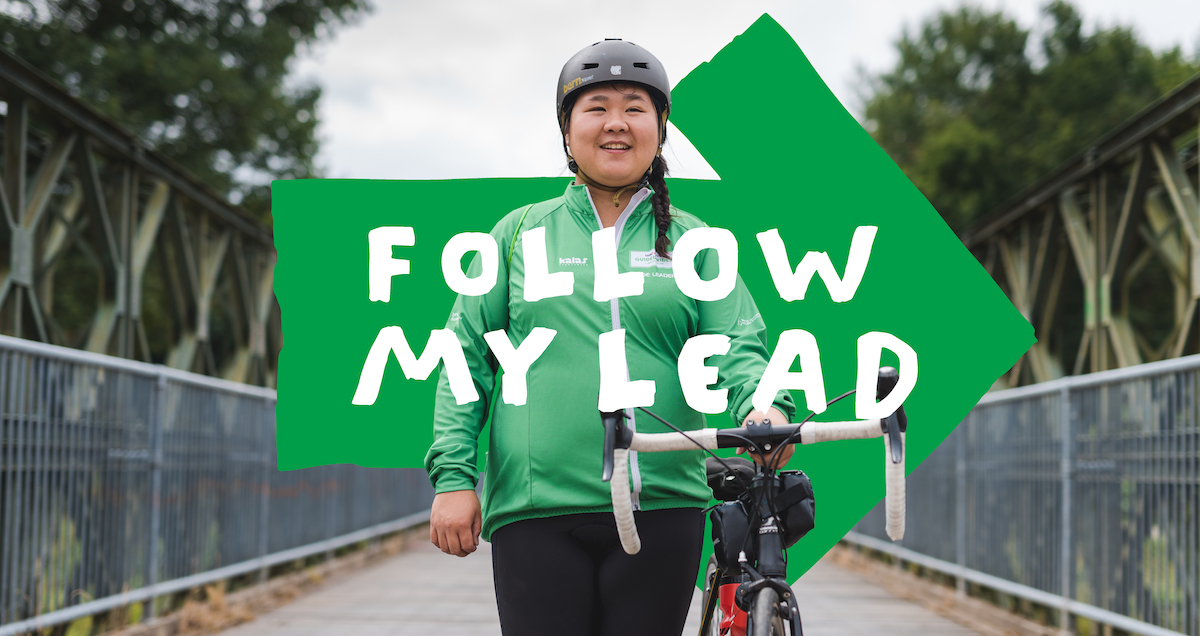 Lead local rides
Volunteer to become a Ride Leader and help us to inspire more people to ride
Read more
The role of a ride leader
We're looking for hundreds of people across the UK to join our team of Ride Leaders and inspire more people to get fit, have fun and ride bikes with Guided Rides
You don't need to be a cycling expert or competitive racer, just be confident riding in a group and have a good level of cycling fitness. We welcome all kinds of cyclists as long as you have heaps of enthusiasm and you're happy to support beginner bike riders and families.
The assessed one-day course qualifies you to deliver guided bike rides for groups of beginner and intermediate level adults and accompanied children on roads and cycle paths. We'll also provide you with branded kit, British Cycling Ride membership and ongoing support to help you on your way.
What you'll get from us
Official Ride Leader kit
British Cycling Ride Membership
Ongoing support from British Cycling
Exclusive industry offers and discounts
What we need from you
Deliver a minimum of eight Guided Rides a year
Complete post-ride admin on letsride.co.uk
Promote Guided Rides on your own social media channels
Learn about leading rides
Courses coming up
No courses listed at the moment.
Can't see a course in your area?
Leave us a few details and we will let you know as soon as a course becomes available
Volunteer at a Let's Ride Pop-up event
If you can spare a couple of hours per month to support a local cycling event, we want to hear from you.
Complete the short form and we will get in touch with more details.
I can help