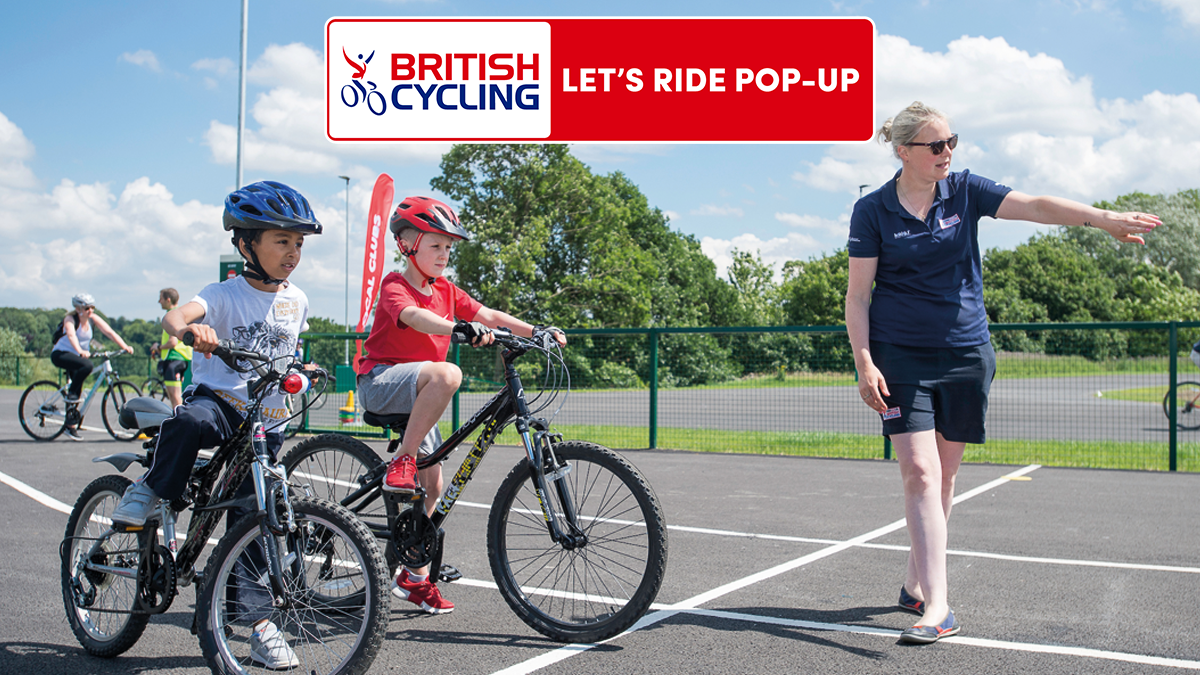 Let's Ride Pop-Ups
Our monthly traffic-free events are a great way to ride together as a family at a pace that suits you.
Read more
Free local pop-up events with lots going on
Each pop-up provides a safe and friendly space to enjoy cycling, taking place in outdoor leisure facilities or pleasant parkland.
There's something for everyone to enjoy. From coaching to improve your skills, through to activities for kids and links to local cycling opportunities.
Simply find your nearest pop-up event and register for free.
Get the lowdown on Let's Ride Pop-Ups from Helen Skelton
Hear more from British Cycling
Get the latest on local events, cycling advice and our campaigning work
Sign up
Register to volunteer
Choose an event and complete a few details to get registered