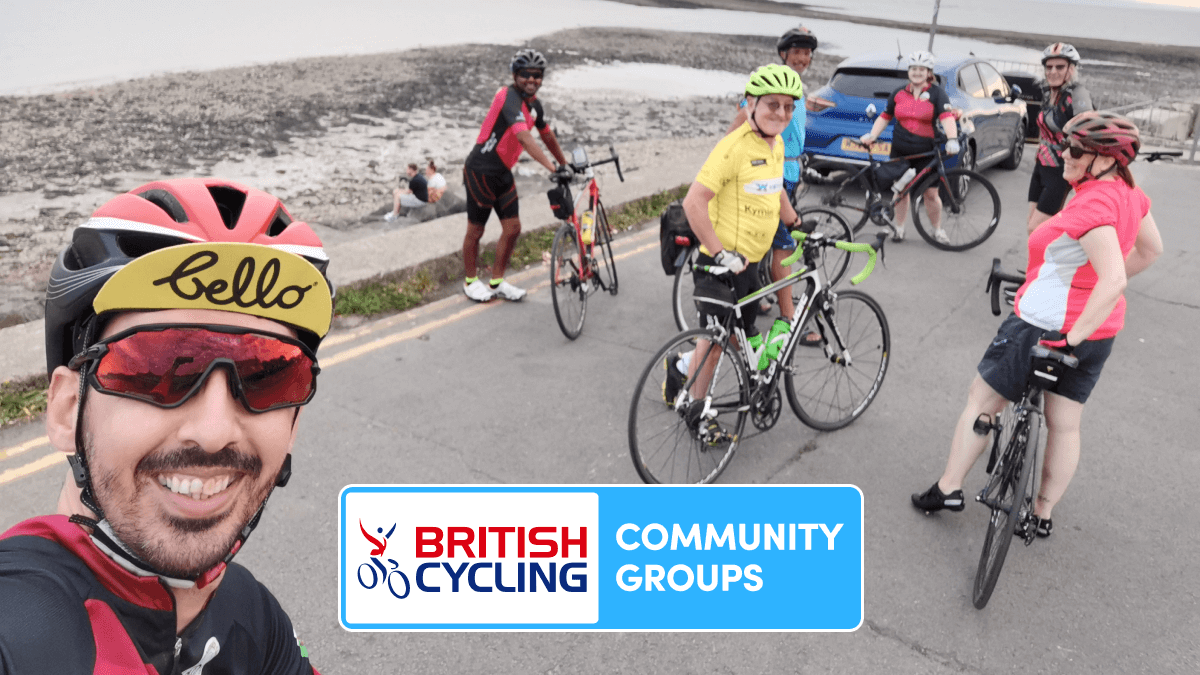 Join a local cycling group
Search and join like-minded cyclists through our Community Group programme
Read more
Get involved with British Cycling's Community Groups
Meet and ride with like-minded people, share experiences together and make lasting friendships.
Are you a group and looking for more support from British Cycling? Then check out our group affiliation (aka group registration) offer.
British Cycling want to better support groups who are inspiring more people to ride more often, which is why we've created a tailored registration package for groups.
Here are the benefits of registering your group with British Cycling:
Access to bursaries
Access to informal training and education opportunities
Boots on the ground support from regional delivery teams where required
An insurance package
And much more...