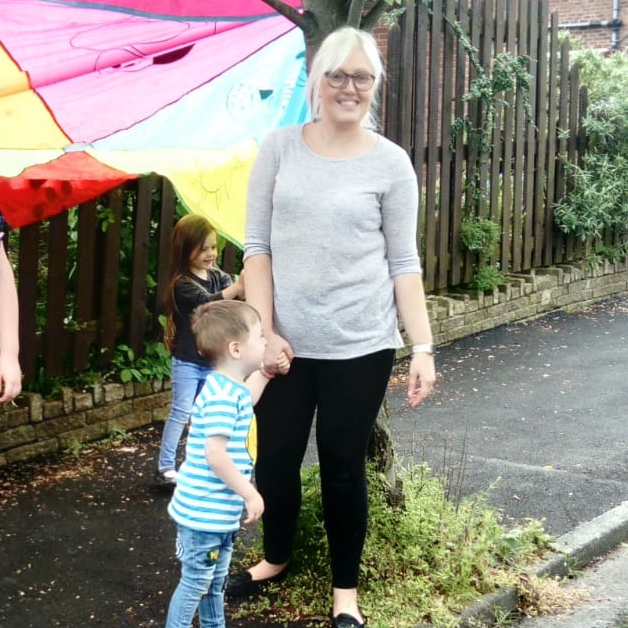 We live on a quiet residential street in Stockport, where the community is made up of a mix of young families, parents with teenagers and others with only adult children. Overall it's a really pleasant place to live and very welcoming, with very little street furniture and some nice, flat tarmac.

Getting started
We've been running our monthly Playing Out session for around 18 months now, starting in May 2018. It all started when I saw a video on the news about the Playing Out initiative and that planted a seed in my mind. Our street has always been friendly, but I knew that more could be done to build a sense of community and a safe space for children to play.
In early 2018 I approached a neighbour and asked what she thought. She was right behind the idea so we organised a meeting in the local pub and printed flyers inviting people to come along. It was nerve-wracking; I had no idea how it would be received and if anyone would turn up. On the night 14 people came along and we now have a core group of people involved. Some of us have young families, some teenagers and grandchildren and others only adult children, but we all want to improve things for the whole community.
Stockport Council already had a Play Street Policy dating back to 2013 which was really helpful, but groups also need to hold public liability insurance. We applied to the council for help with the cost of this and our local councillors have been overwhelmingly supportive so far, but this is something that we need to consider in the long term.
Street-wide success
To some degree sessions run themselves, with families bringing out toys, chalk, chairs and snacks while the kids play freely. Some sessions will be busy and others just a core group; there is no way to predict how each session pans out.
Throughout the year we do like to plan for particular events, with favourites being a street screening (on someone's driveway) of the England vs. Panama match at the 2018 World Cup, Christmas carols and a visit from Father Christmas in December and a great effort at Halloween to decorate the street ready for trick or treating. The teenagers in the street stepped in to help with the pumpkin carving, creating lots of lanterns when it got dark.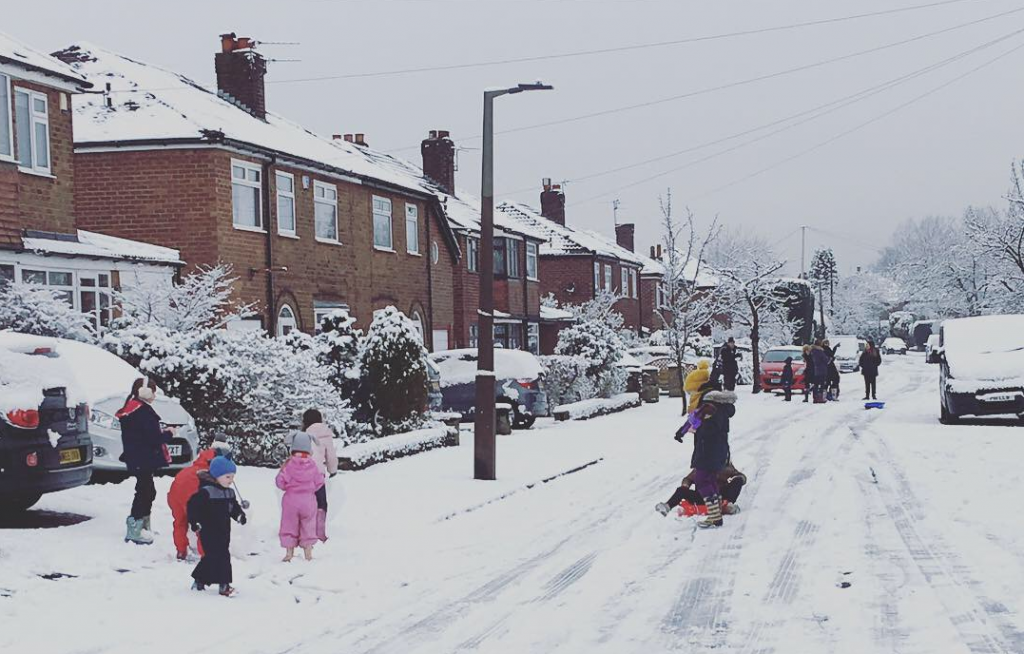 We hear from families that the kids are always counting the days until the next session - plus we've gathered some really lovely feedback from our young residents which featured in our community club annual report:
"I wish I could play on my own street, even though it is 20mph the cars come too fast so I love coming to play here outside my Grandma's house." – Ben, age 6
"I've made loads of new friends at Play Street" – Emily, age 7
"We moved here in December and came to our first Playing Out session today. Our children, Daisy (9) and Oliver (6) absolutely loved it. It was so wonderful watching them make new friends, play football, scoot and have a go on other people's bikes." – Resident

Why play out?
My main motivation was hoping that our children could have some of the same freedoms and experiences I had as a child, including some exposures to risk so that they could learn to manage those risks. I have come to realise that my motivations have evolved to include building up my own support network locally – plus it's important to ask for help and make the sessions a team effort.
I hope we can reach a point when we don't need Playing Out in the formal sense any longer. Where it is as normal to see children out playing as it is birds in the sky.
Holly's street community is one of 950 around the UK that regularly opens up for play, with over 30,000 children benefiting. British Cycling has joined forces with Playing Out to empower mums and dads to take back control of their streets and give their children the chance to play out. For more information and help on organising a session or approaching your council, visit playingout.net.