Breeze rider Laura Orme has used cycling to battle with some challenging health issues. Now she's about to train as a volunteer Breeze Champion, and start inspiring others.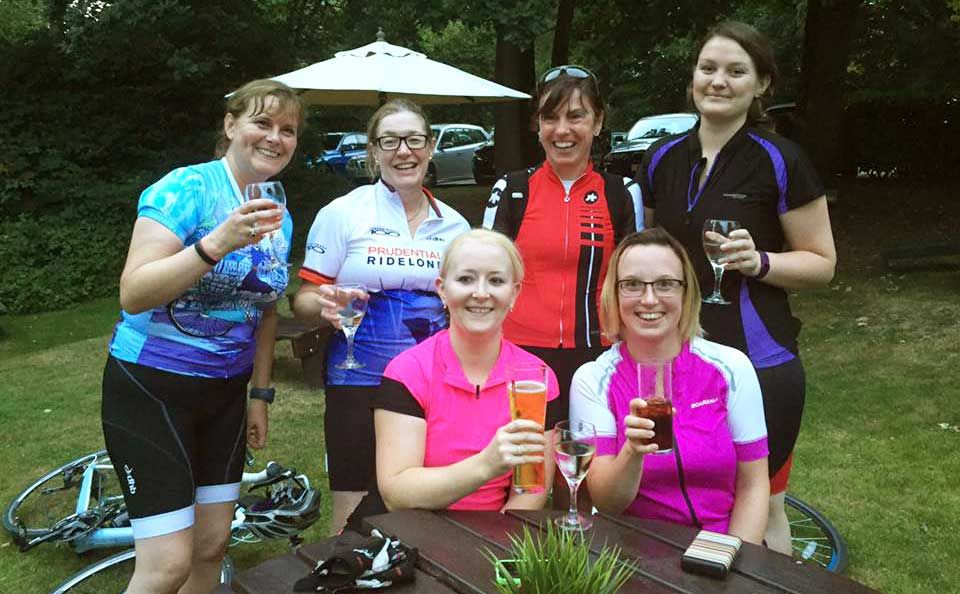 I'm a cycle coach about to embark on Breeze Champion training. I've recently set up a new Go-Ride club for children, and I manage a team of coaches to offer cycling experiences to over 40 local children.
None of this may sound like a big deal in the everyday world of cycling. But I'm not even supposed to be able to walk, never mind ride a bike.
I was born with a rare joint disorder called Arthrogryposis Multiplex Congenita. Both of my feet were twisted and classed as severe club feet. Both knees were hyperextended the wrong way, and both hips dislocated. My parents were told that my road to walking would be a very bumpy one.
Over 15 operations later, I spent a lot of my teenage years on crutches. The bullying was merciless. I had no self-confidence and poured all of my energy into studying. In between, I somehow managed to learn to ride a bike without stabilisers. My parents were understandably proud.
After a bad fall I needed a major operation to save my knee. I was too afraid to ride a bike.
Fast forward, and I graduated in Human Genetics and landed a job at Great Ormond Street Hospital as a Clinical Cytogeneticist. I worked incredibly hard to get there, but my quality of life suffered. After a bad fall at Waterloo in 2006, just before getting married, I needed a major operation to save the mobility of my left knee. I was in a straight leg cast for over a month and had to learn how to bend my knee all over again. I was too afraid to ride a bike.
Then, the most important thing in my life happened: my two beautiful children. They both simply love riding bikes! Pretty soon I needed to keep up with them – and do something about the extra weight I'd acquired. Very gently at first, I started cycling again.
My seven-year-old has a natural aptitude. He'll happily ride up to 20 miles in one go. So we found a local Go-Ride club, and they suggested we could by-pass the waiting list if I were to train as a coach. Having retrained as a teacher in 2008 I knew I'd enjoy it, and that I had a wealth of experience I could pour into coaching. Sure enough, I loved it.
My self-confidence when it came to physical ability was still low, so I looked around for a cycling group. A quick bit of googling led me to Breeze.
Friends encouraged me to buy my first road bike as they reckoned the lighter weight would be better for my legs. I was unsteady and unconfident at first, but soon we became the best of friends. My self-confidence when it came to physical ability was still low though, so I looked around for a cycling group. A quick bit of googling led me to Breeze. I nervously emailed my local Champions to explain my situation, worried I'd be a burden on a group if I had to turn back.
The Breeze Champions alleviated my fears and gave me the confidence to ride with others outside of the family, which I realised I'd never done before. My first Breeze ride (pictured at the top of this post) was so much fun, and I came away incredibly proud of my achievement. If it wasn't for Breeze, I wouldn't have progressed further, but this year I completed three laps of the London Freecycle, and finished the Fleet 20 Mile Ride in 1 hour 28 minutes.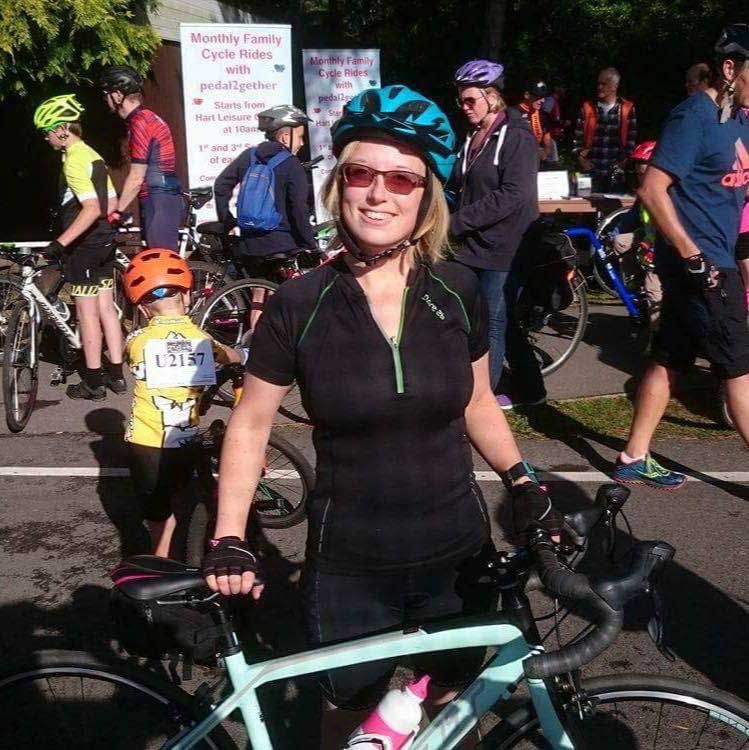 So I'm now embarking on the next stage of my cycling career. As well as enrolling to complete my level 2 coaching training, next month I'm taking the training I need to become a Breeze Champion myself. I want to be able to give other women the same confidence Breeze has given me.
You could go so far as to say cycling and I are now inseparable. And I owe this to Breeze.

Watch out for Laura's next blog, when she reports back on her Breeze Champion training.