Struggling with depression, Keri turned to cycling as a way of trying to improve her mental health. Through HSBC UK Breeze and her local cycling club she found a supportive network of like-minded people that changed her life.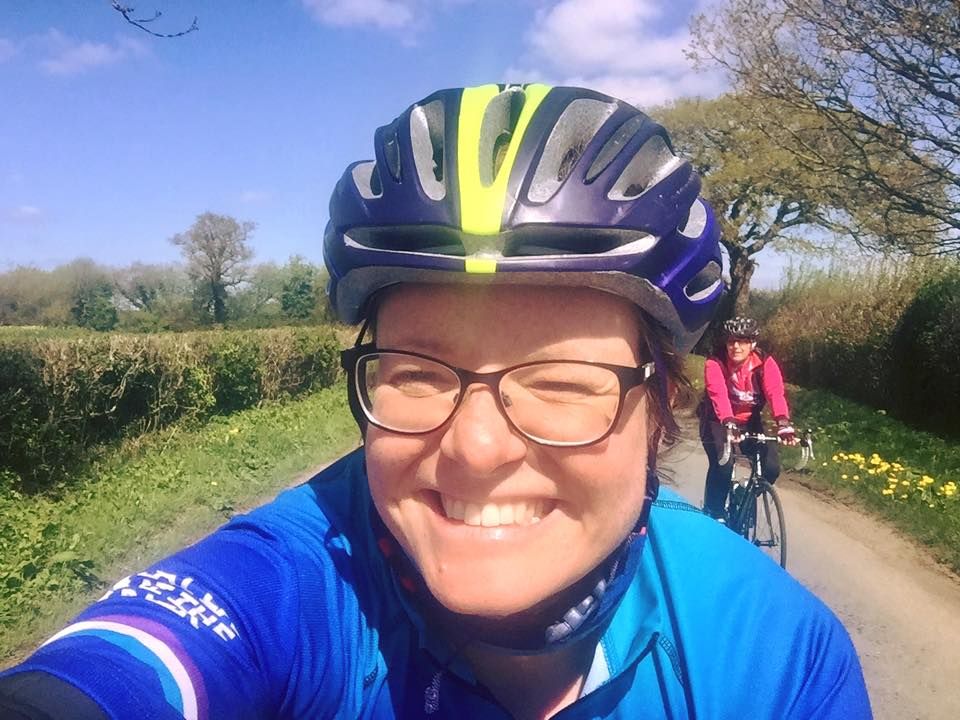 A few years ago I was fairly fit and healthy, having recovered from terrible pelvic pain following the birth of my third child. I would run every week and often took part in 10k races. However, the pain would often creep back and one day my physio told me that I needed to stop running or the long-term damage to my pelvis would be quite serious.
For a long time I felt a little cut adrift. I had only ever run, having never really participated in any sport as a child or adult. My husband was part of the local cycling club and has always been an ardent cyclist, but my experience on a bike was limited to occasional family outings and nothing more.
As time progressed, without the endorphins from running and alongside feeling very lost after giving up work to raise three children, my mental health started to suffer. I went through a series of bad job interviews and was struggling to get out of bed. Something had to give and I eventually reached out to my GP who diagnosed me with severe clinical depression and put me on a plan for recovery.
Over this time, my husband mentioned to me that the local cycling club (Newport Shropshire CC) of which he was a member were hosting some HSBC UK Breeze women's only rides, and that they might help me recover.
I was fully aware that running wasn't an option but realised that the only way for me to beat the black dog of depression was to exercise. So I (very cautiously) took up the idea and contacted my local Breeze Champion, Diane Jeggo.
I took part in my first Breeze ride, with a total distance of 10 miles in the autumn of 2015. I had a secondhand bike that my husband had wishfully bought me some years ago and my running kit on. Halfway through the ride, one of the other Breeze Champions helped me with my gears and I started to realise that these lovely lycra-clad women were just the same as me - they all had to start somewhere and nobody judged me for being a novice. I returned from that 10 mile ride feeling like a champion.
Soon I started to become a regular Breeze rider. I got to meet women who were in themselves heroes, from cancer survivors to fellow mums that had also struggled. My confidence started to pick up and I started to use the correct gears and go the extra mile or two. I began to love the open road and blowing the cobwebs away, not to mention all the cake in various cafes!
Eventually I joined Newport Shropshire Cycling Club and went on my first club ride; still in running kit but this time sporting my husband's club jersey. It was truly amazing! No one laughed at me and no one left me behind. I returned home and ordered my first set of cycling shorts and my very own jersey.
A few months later I found myself regularly riding 30 miles with my new club buddies. I would often still attend my local Breeze rides, but this time in a more supportive role, helping women who started off just like me.
Through the groups I was cycling with, I found a fellow cycling buddy with kids the same age who was free one day a week to put in the distance with me. One particularly long excursion took us a good 60 miles over the day which led to us both signing up for our first ever sportive which we completed (all 75 miles of it!) in June 2016.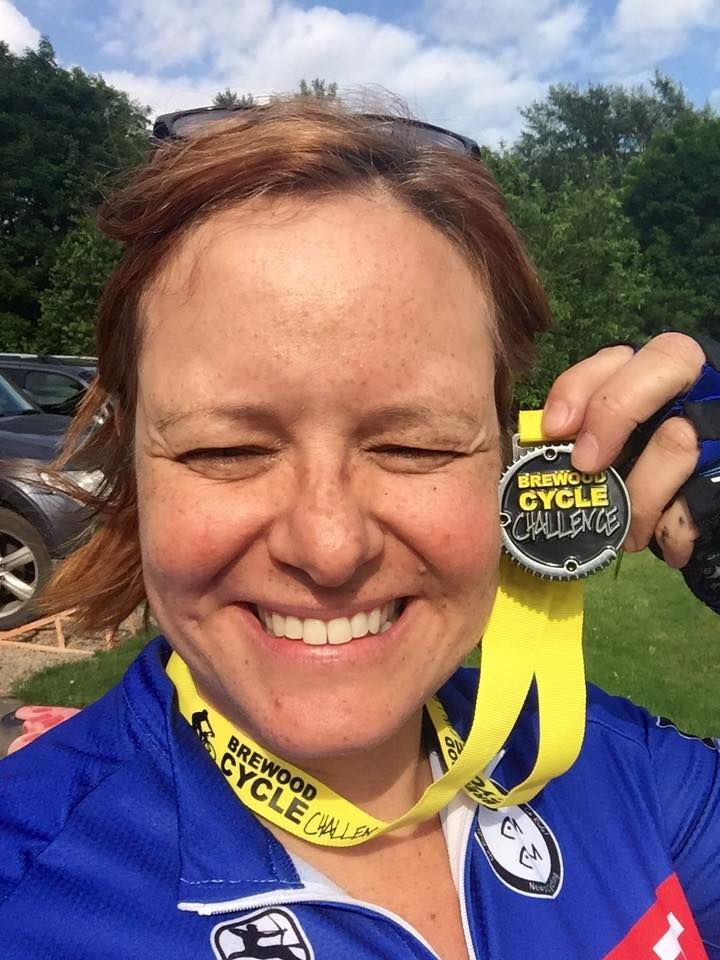 So, where has flying on my bike taken me, apart from the obvious? Well, on one Breeze ride I got chatting to a friend of mine. For the first time in 18 months I opened up about how terrible things had been, and how I felt like I'd lost all my identity.
Two days later this same friend approached me in the school playground with a volunteering opportunity that would help me get back into work. I was in a much better place mentally to take this on and took up the role at a local hospital. One thing led to another and I am now in paid part-time employment.
I can't begin to tell you how much cycling has transformed my life. When I see that black dog, I grab the kit and helmet and go. I still struggle on the hills but I've got a bunch of amazing friends in both Breeze and club groups who cheer me on from the top.
Not so long ago I attended the annual club awards dinner and to my absolute surprise, I was presented with the Most Enthusiastic Club Member award. I am honoured to belong to this network, this group of people who look out for each other.
Want to know more?
Check out our handy guide to cycling and its wellbeing benefits. For information and support about mental health visit Mind, the mental health charity.