A chance meeting with a colleague inspired 32-year-old Hayley Squires from Sheffield to start cycling in a bid to boost her fitness. Now she's conquering hill climbs and completing century (100 mile) rides.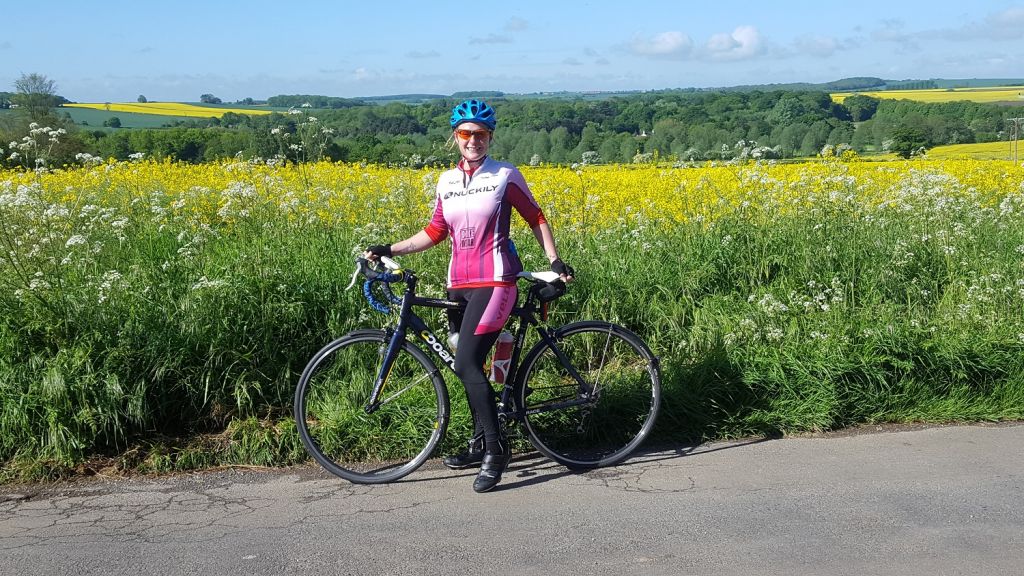 One day at work I was chatting to a new colleague and amidst the small talk he told me of his love of cycling and the joy (and pain) it brought him. Over the years I had become a couch potato and somewhat of a recluse, but after listening to Mark's experiences, and quite a bit of encouragement, I thought to myself why not give it a go?
Mark gave me a rickety old mountain bike to experiment with, and I discovered a little off-road route to practice on. The route took in part of the Trans Pennine Trail and although it was quite undulating (that's the norm in Sheffield) it was only short – about three miles in total. 

In the beginning I was really nervous and struggled on the uphill sections. In fact, there were lots of times when I had to get off and push. But things started to change for me when I was introduced to Strava, an app which uses GPS to track your activity. Not only did this monitor my personal progress, it also showed how I compared to other people – including professional cyclists! I was inspired to try harder. 
After a few weeks, a relative of mine suggested going for a bike ride around Ladybower Reservoir in Derbyshire. I was unsure at first, as this new route was 15 quite hilly miles, but I decided to give it a shot. 
We drove out to the reservoir and embarked on our journey wondering just what we'd let ourselves in for. A couple of hours (as well as a brush with nettles and a few bruises) later and we'd done it. I'll never forget the wonderful sense of accomplishment I felt after that ride. 
Now that my fitness was increasing and my confidence was growing, I decided I needed a better bike. 
At the start of summer I bought a relatively cheap hardtail mountain bike and began to find new routes (mainly gravel tracks) and go on regular rides with Mark around Rother Valley Lake, a local nature reserve. From here I progressed to riding on the Trans Pennine Trail to Chesterfield and back. 
Not long after, I decided I wanted a road bike and picked up a good deal in the clearance sales. I rode my new bike about 100 yards on my street before putting it away. I was too scared to use it and much preferred my mountain bike! 
In September, Mark booked us both on to a 10 mile guided ride on this website. I was nervous as hell, worrying that I wouldn't be able to keep up with the rest of the group. But after a couple of miles I found that I had no need to worry, and I began to relax. I enjoyed the ride so much that I started booking on more and more, though I was still reluctant to use my road bike. 
The following spring though, Mark and I booked onto a ride and he told me that he was taking his road bike, so I took a deep breath and agreed to take mine. I was petrified at first, fearful that I'd struggle to adapt to the new riding position. When we set off I did have a wobble or two, but I soon gained confidence and again, relaxed and really enjoyed it. I'd worried needlessly – I even finished with a sprint! Of course, that was it: I was hooked on the road bike and loved my new-found speed. 
Now I look at how far I've come and it really makes me smile. A couple of years ago I was struggling to ride three miles, pushing my bike up hills feeling mentally defeated. Now I'm scaling climbs I never thought possible, and I'm even taking part in sportives. 
I have to admit that if I'd been riding alone I'd probably have given up a long time ago. Having a training partner and riding in a group has really helped me stay motivated.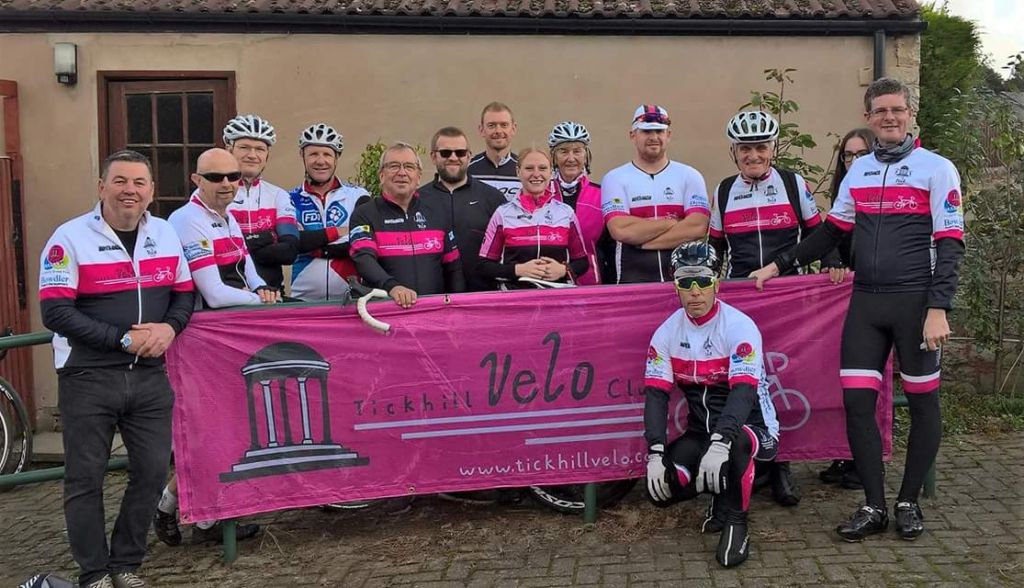 Through British Cycling's guided rides I've made new friendships, I've been introduced to my local cycling club (Tickhill Velo), and I've fallen into a wonderful routine of spending all my weekends cycling.
Well that's my story so far, but maybe this only the beginning... who knows where my journey will take me next?