After plucking up the courage to join her local cycling club, Sara's cycling fitness improved and she found herself pushing further and faster.
Attending women-only race training sessions was the confidence boost she needed to line up at her first race series.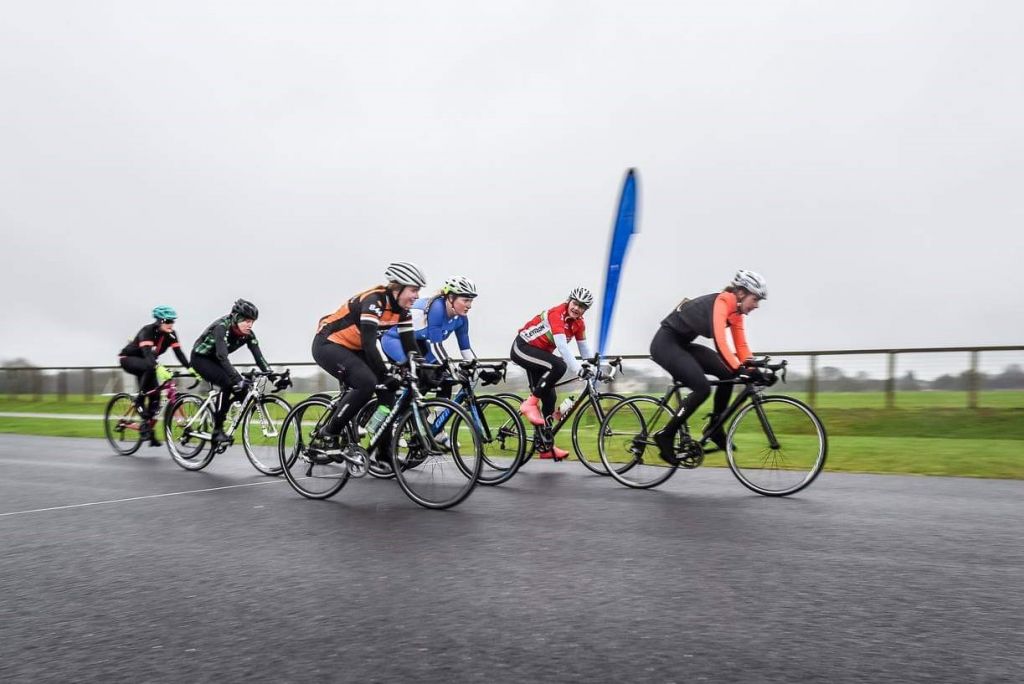 Sara James
Age: 51 
Club: Clevedon & District Road Cycling (CDRC)
For me, cycling calms the crazy. It gives me time to think and I have my most creative ideas when I'm on a long ride. I also enjoy the feeling of fitness that cycling gives me and there are some pretty clear benefits! 
My story is like many others': I cycled for fun as a child and the bike became my transport in my early 20s. I then didn't ride for about 10 years but bought my first road bike in 2003 and took up triathlon, doing my first cycling event a few years later – a three-day ride from St Austell to Bristol. From then I was hooked.
Over the years I've taken part in sportives, trying (with some success) to get friends involved. It took me a year to pluck up the courage to ride with my local cycling club, but since joining my fitness has massively improved. This made me feel more confident to sign up to the race coaching days at Odd Down in Bath, with a view to taking part in the winter racing series.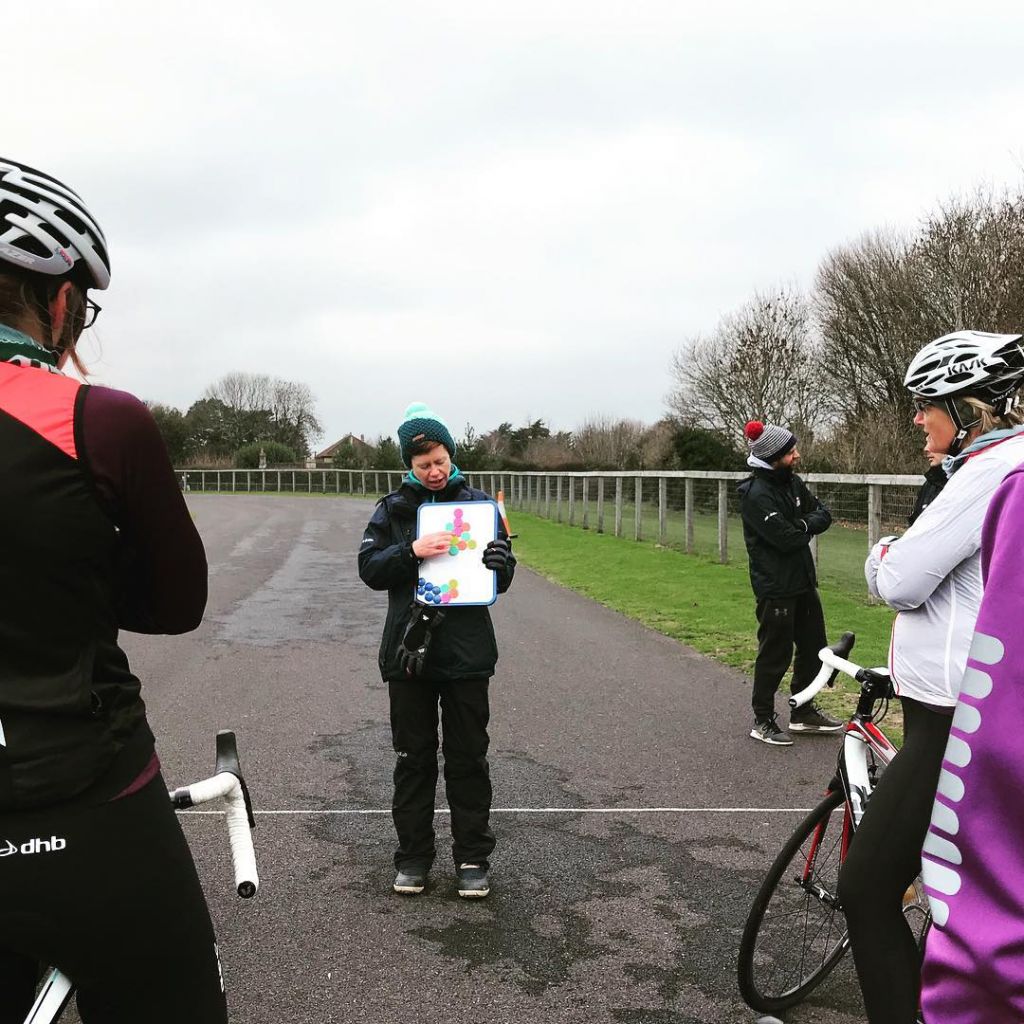 Getting race-ready
I was instantly attracted to the coaching sessions as the whole idea was to create a friendly, non-intimidating environment where you could practice under the expert guidance of Heidi, a British Cycling coach. Each session was attended by groups of around 8-12 women with a good mix of age, ability and experience; most were new to racing and like me happily shared both their curiosity and nerves. Some women had raced before and they shared invaluable experience.
Riding on a flat, purpose-built tarmac circuit meant that you could relax without the worry of traffic. It was also great practice as that was the circuit we would later be racing on, so we could ride together in groups, try out race tactics and – from a personal point of view – get over any worries of crashing on the corners.
The sessions made me feel more confident about racing and improved my bike handling skills for cornering, riding closely and sprinting. We covered many different race scenarios and put them into action during mock races. At all times Heidi was supportive and enthusiastic, sharing her vast knowledge to help each of us get the most out of the time.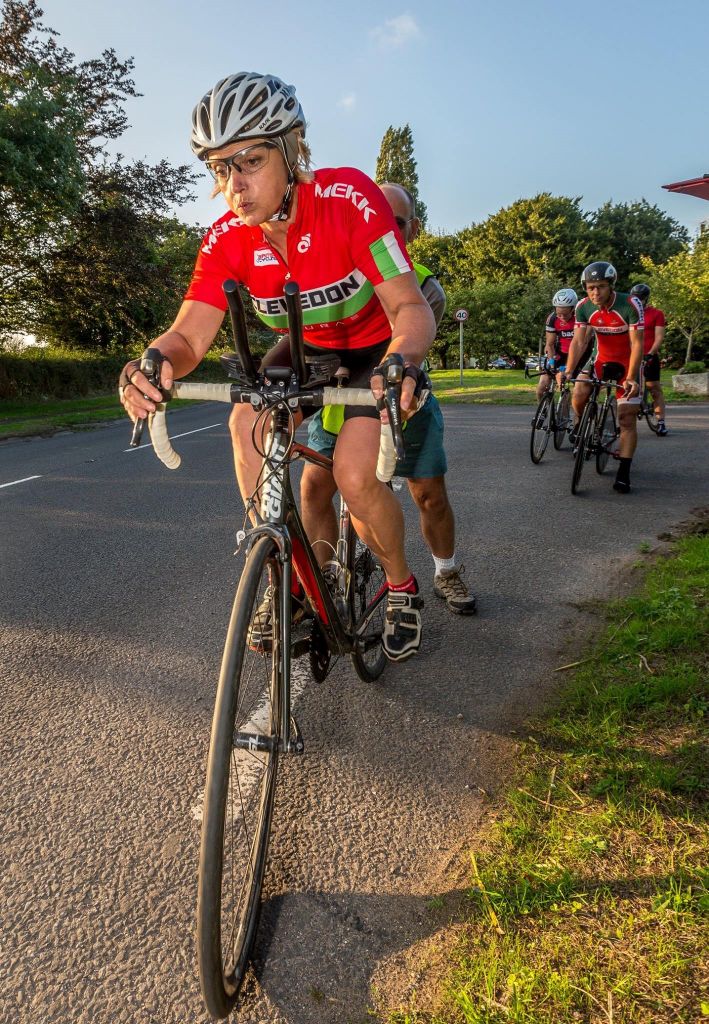 Pinning a number on
I'd describe my first race as terrifying, exciting and exhilarating in equal measure! Some ladies in my group had raced before and some, like me, were racing for the first time. Heidi gave me a couple of tips and suggested tactics to keep me in the main group for as long as possible - which I followed, and they worked! My approach was just to finish - wherever I came. It was a really good training session!
I've loved my first experience of circuit racing and (if I'm honest), didn't expect it to be so much fun - and so friendly! The women I trained with have all stayed in touch and we are entering our next race together, also giving me a network of local riding buddies between races.
I plan to practice and improve my race tactics and speed this year. I will be entering various women-only circuit races and time trial events, then I'll finish 2019 where it began: with the Odd Down Winter Series.
Hopefully by then I'll be earning some British Cycling points in the cat 2/3 races – which are the next level up from cat 4. Sort of like being promoted to the next league up.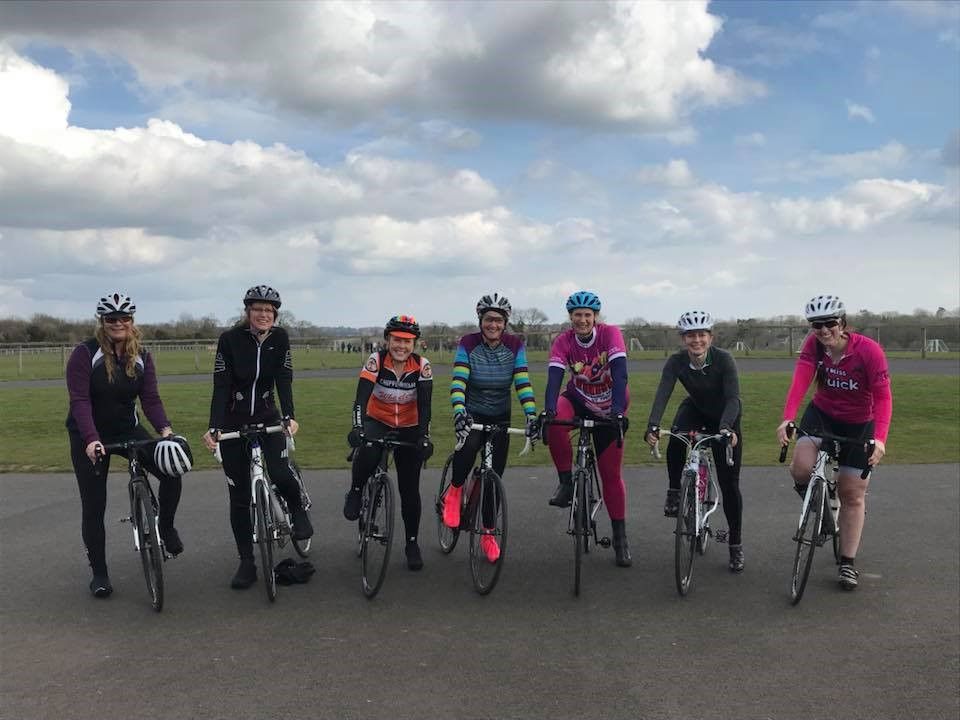 Biggest achievement
Earning my cat 3 licence is way up there for me, where my finishing positions in the races meant I won enough points to move up into category three from category four. I certainly wasn't expecting it so soon - if ever!
To follow Sara's journey into racing, look up your nearest coaching to racing sessions.
Ready to race? Search the events calendar for women-only road races in your area and look out for the classifications within the race details.
Cat 4 is for first-timers, so 'women's cat 4' and 'women's cat 3/4' circuit races are a great place to start.