Inspirational Stevenage cyclist Bev, last night completed her epic 4,200-mile ride around Britain's coastline.

Bev Graham, 55, set off from Stevenage on April 28 and has since pedalled her way around the country, completing the ride on schedule in just over two months.
 
Along the way Bev, who leads rides for British Cycling's HSBC UK Breeze programme, has met up with other 'Breeze Champions', all of whom give their time to encourage more women of all ages and abilities to take up cycling.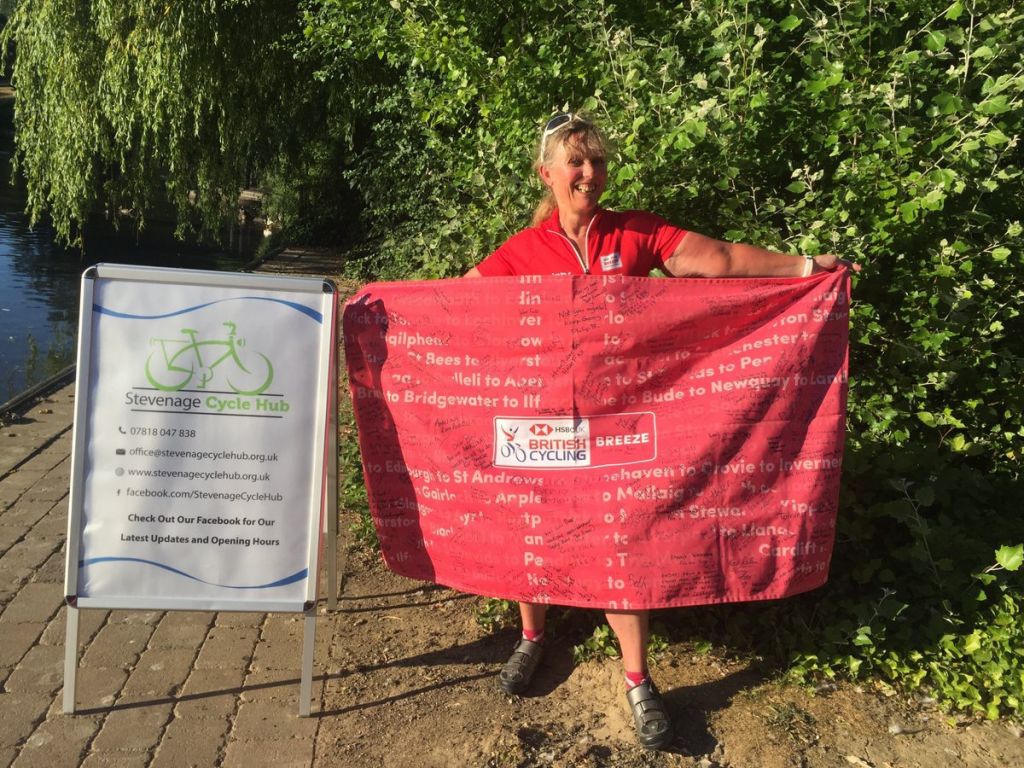 As she completed her challenge last night, Bev said:

"The ride has been an incredible experience – tough and exhausting, but also exhilarating and inspirational. It's been wonderful to cycle through some truly beautiful places along the British coastline, and even more so to meet so many people involved in the HSBC UK Breeze programme.
"HSBC UK Breeze has become a big part of my life, so to talk to other Breeze Champions and women who take part on the rides across the country has been really interesting. If this ride can inspire more women, and convince them that cycling is the activity for them, I'd be delighted."

HSBC UK Breeze was established in 2011, as part of British Cycling's ambition to close the traditional gender gap in cycling participation. Women-only rides take place on a daily basis across the country, led by volunteer Breeze Champions such as Bev, who provide a friendly, welcoming and supportive environment for women who may not have been on a bike since childhood.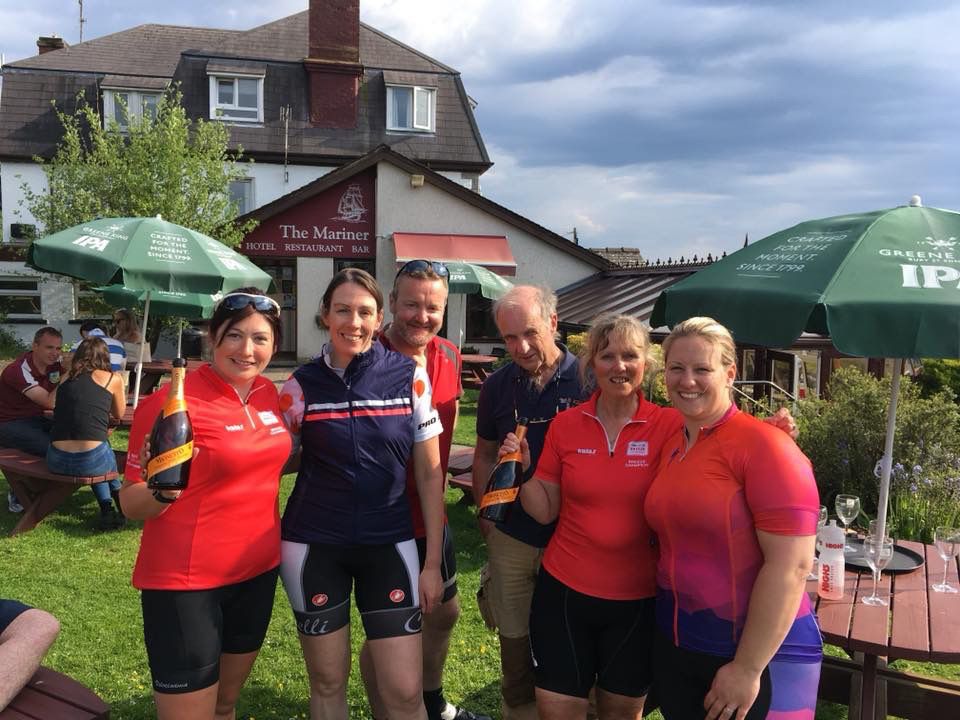 Becki Morris, women's cycling project manager at British Cycling, said:
 
"Bev's achievements are fantastic – she's played a massive part in encouraging more women to cycle since becoming a Breeze Champion, and this challenge will have inspired countless people again. The HSBC UK Breeze programme has seen over 200,000 women take part in free, led rides since launching in 2011, and much of that success is down to our dedicated volunteers such as Bev."
 
Bev finished her challenge at the Stevenage Cycle Hub, which offers a number of cycling services to the town's residents. For information on free, led rides in the local area, visit www.letsride.co.uk.
 
To read Bev's full blog: https://bevsyclearoundukcoast.wordpress.com/