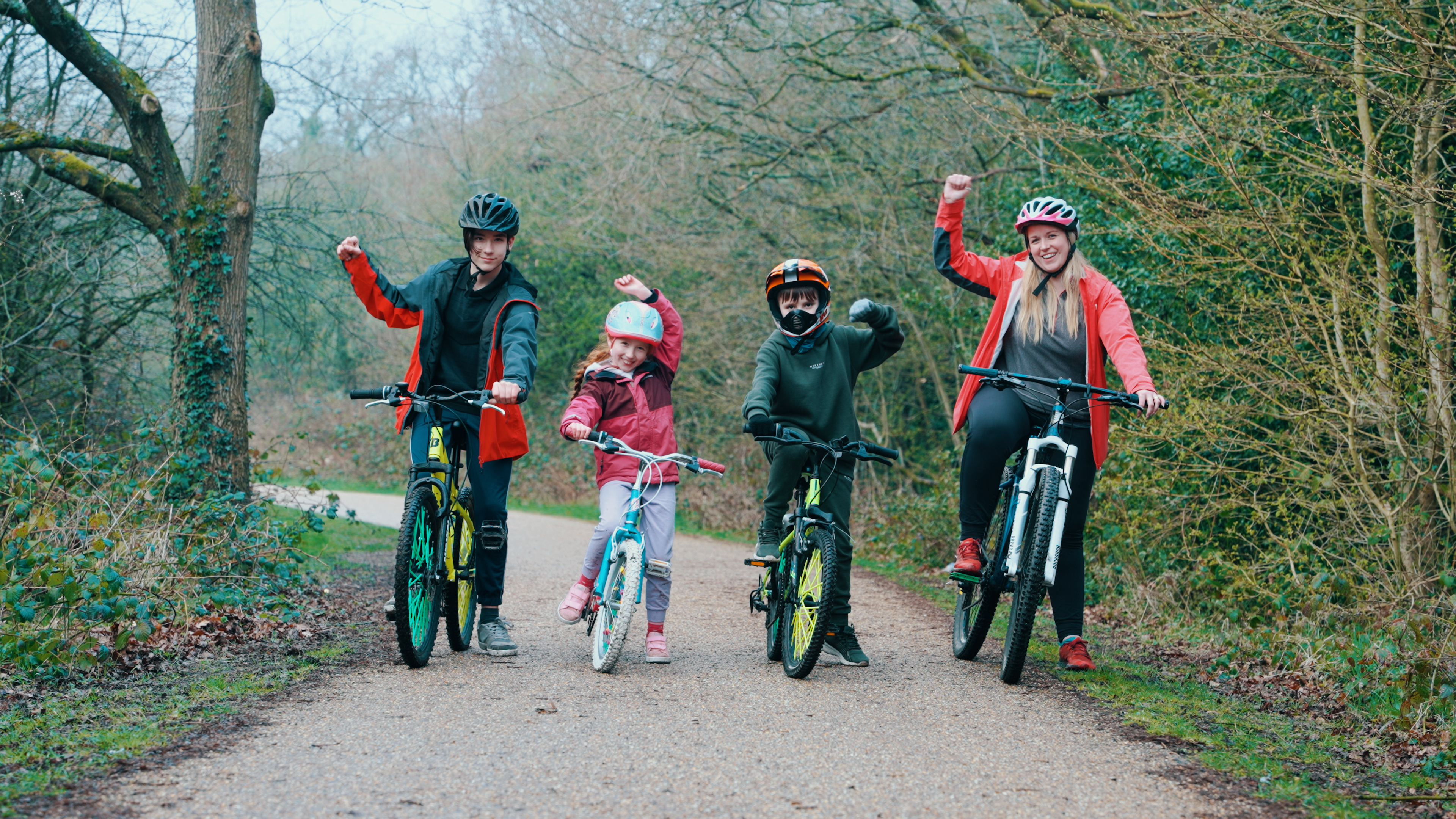 Cycle Routes in the West Midlands
Our friends at Ordnance Survey offer some top tips for using OS Maps to find new cycling routes near you and make the most of your time outdoors
Read more
Cycling can be enjoyed by people of all ages and fitness levels and getting started can be as easy as picking up a second-hand bike and taking a ride around your local area. There are thousands of fantastic cycling routes just waiting to be explored, from family friendly adventures to longer distance challenges, we want everyone across the West Midlands to grab their bikes and experience the joy of cycling. And with every route being designed by trained British Cycling Route Planners you can expect a fun time riding.
Here's how you can find and ride a route:
80 routes are available to follow on the OS Maps app.
A collection of 5 beautiflly illustrated family friendly route maps to download.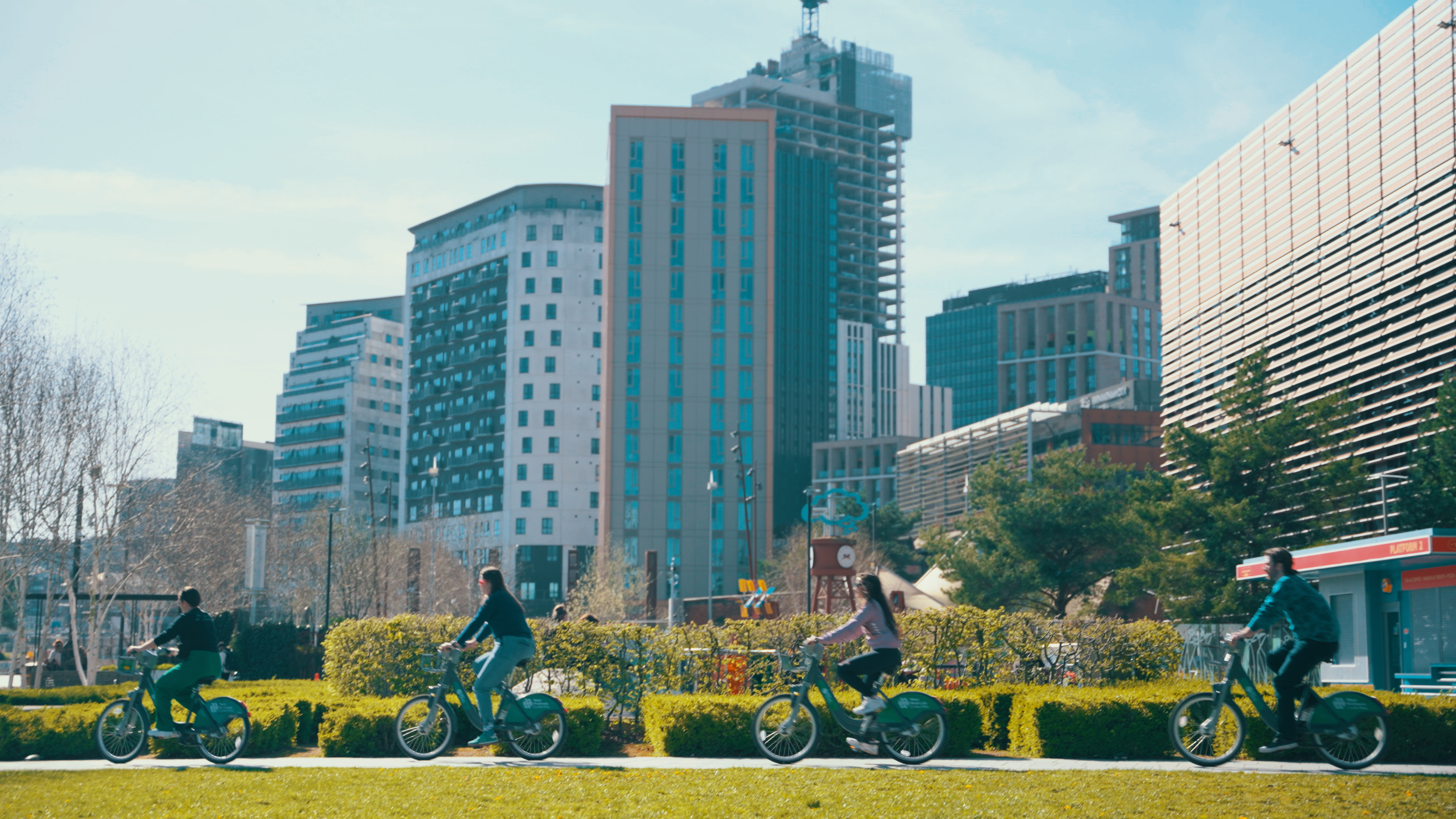 5 Brilliant routes in Birmingham
British Cycling and Ordnance Survey have teamed up to create 5 family friendly routes in Birmingham. Each route has been designed to explore the best of Birmingham's nature and scenery and bring you the joy of riding. Each route has a specially illustrated map you can download. They're packed full of wonderful information and easy to follow guidance, you'll want to ride all 5!
Read more
About Reservoir Cogs
Perfect for those a little more confident wanting an adventure! This route starts and finishes at the scenic Edgbaston Reservoir, an important 70 acre nature conservation site. It is mainly open water and supports a variety of birdlife and provides a sanctuary for newts and bats. The route meanders on traffic-free spaces and quiet roads, taking in nature, green spaces and fantastic architecture. A route to make you proud of Birmingham!
About the City Sights route
Perfect for little legs and those looking for a short yet brilliant ride. We've designed this route with two options in mind; either ride around Edgbaston Reservoir, or if you fancy a little more, you can cross over into Summerfield Park for a play! Take a picnic and a camera and try and spot the wildlife in the nature reserve surrounding the reservoir.
Small Heath Park and Canal
About the Small Heath Park and Canal Route
Perfect for families wanting to explore the parks and waterways of East Birmingham. This route is in the heart of Birmingham, starting in Small Heath Park you get to see St Andrews, home of Birmingham City FC, the locks and towpaths of the Grand Union Canal and the open spaces of local parks. Small Heath was once home to the massive BSA factory, which was famous for making, amongst other things, bicycles!
About the Spaghetti Union Route
Perfect for families and those wanting to escape the roads. You'll see a side of the famous Spaghetti Junction that a lot of people don't see and visit one of Birmingham's newest parks – Eastside Urban Park. Most of the route is along the canals taking in fantastic views of Birmingham. Did you know the Grand Union Canal was once the main route for goods from Birmingham to London? Fact.
Woodgate Valley Wildlife Tour
About Woodgate Valley Wildlife Tour Route
This short route is perfect for families with small children and those looking to slow down and enjoy the wildlife! It follows 500 year-old hedged lanes into the beautiful Woodgate Valley Country Park. With a mixture of mature hedgerows, meadows, woodland, small ponds and the Bourn Brook running right through its heart, it offers a varied terrain and a rich landscape to explore. The hay meadows in summer are full of buttercups which create an amazing sight. You may even spot woodland birds such as woodpeckers and tree creepers along the way creating the perfect family ride out.