Taking the family out for a bike ride? Or venturing out alone? We've got some great tips on where to go, how to check your bike, and what to take with you. All that's left is for you to pedal.
Where to ride
The possibilities are endless, but where should you go?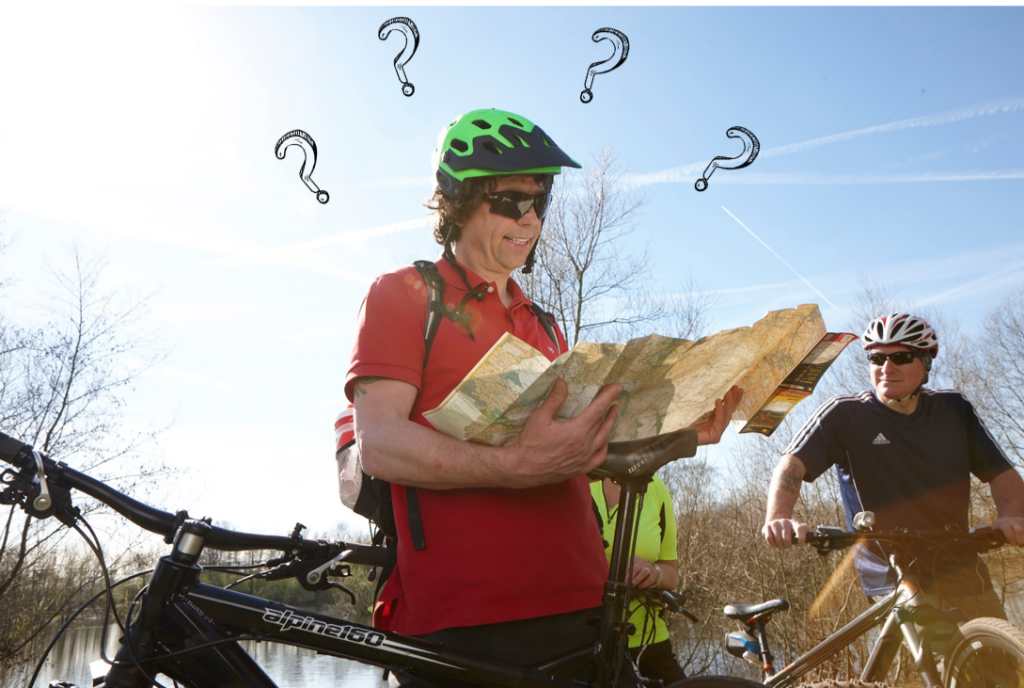 British Cycling have over 1,500 routes already mapped out for you on our Let's Ride Routes page. Our routes are designed by local experts, showcasing the best and safest places to ride in your area. Each route is as safe as we can make it, whilst never compromising on the fun and experience.
You can familiarise yourself with a route using the map on the web page. As this may be hard to memorise, you have the option to download them onto your phone for reference on the day. We have great advice on how to do this here: How to use a Cycle Routes GPX file.
However if you're old school, there is always the option to download a route as a PDF. This is easy to print and slide into your back pocket.
Don't be afraid to get lost! It is inevitable you are going to take a wrong turn at some point. Allow time to double back on yourself a few times, an extra half hour or so should do it. Enjoy the detours; it's the journey, not the destination! Just bear in mind what time the light fades, you don't want to get caught out with no lights.
How to check your bike
Just grabbed your bike our of the shed, or not used it in a while? One of our favourite charities, Sustrans, has a simple and short video showing you exactly what to check before you set off. Give your bike a quick once over; it could save you trouble further into the ride.


What to take with you – the essentials
Before heading out the door double check you've got the essentials in a bag or rucksack.
Cash: Nearly everywhere takes contactless these days however there are some fantastic café stops that only take cash. If you're certain you won't need cash then great, but if you're not sure then always be prepared.
Phone: Who wouldn't take their phone? You can grab that Instagram shot or have a quick glance at the map whilst no one is looking.
Water bottle: Take a bottle of water with you, or a flask of tea if it's a little colder than expected.
Spare layer: Take a spare warmer layer with you in the bag. Like my Grandma always said "you'll appreciate the benefit", especially when you stop for a brew or picnic.
A snack: Ok, maybe not a full wicker picnic basket of food, but a piece of fruit, or flapjack - or a winner here in the office is jam sandwiches. Go wild, treat yourself. If you're going a little further than you have before we recommend taking something to top up those energy levels.
Think you could add some great tips for other riders? Give us a shout on Facebook and Twitter @LetsRideUK and we'll share the best tips!