Whether you love to hit the trails or simply looking for a dose of two-wheeled inspiration, check out some of our favourite female mountain bikers who are well worth a follow…
Rachel Atherton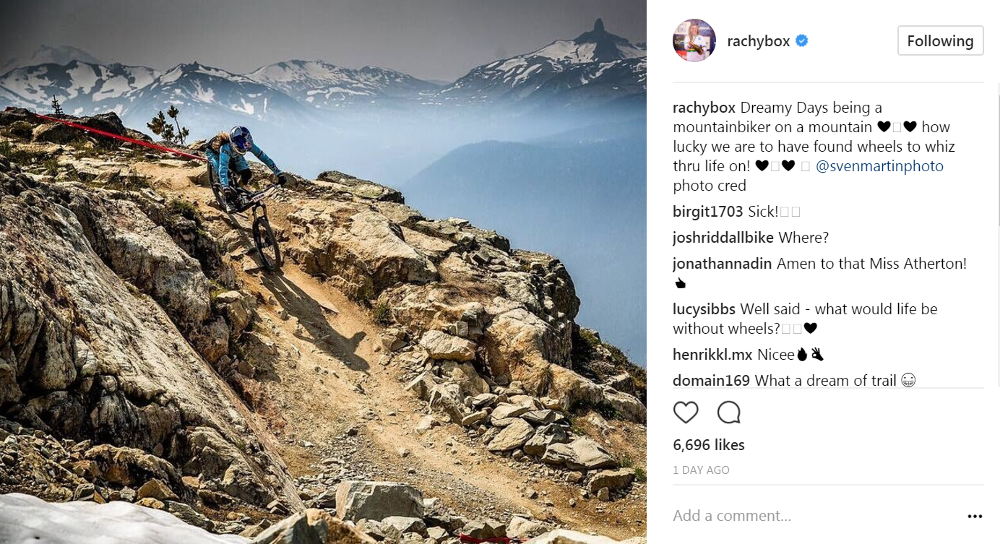 Living. Breathing. Getting it Done. World Champion. Like A Girl, Cos I Am A Girl. How's that for a bio?
With over 182,000 Instagram followers, Rachel Atherton is one of the leading names on the mountain bike downhill circuit. Her shots range from scenic views of the trails to her dog Ciao paddle boarding.
Manon Carpenter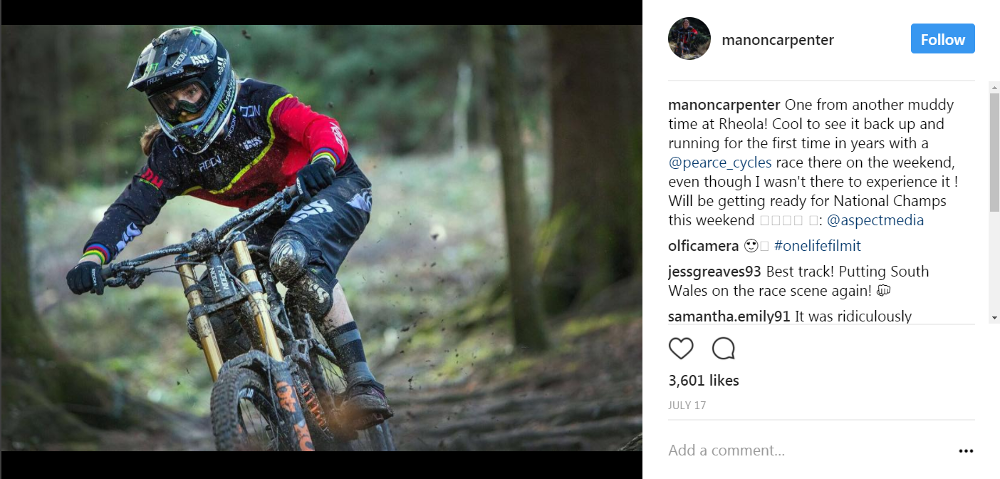 She may have recently retired from the downhill racing scene, but Manon Carpenter's snaps give you a real sense of what it's like out on the mountain bike trails.  In many of her posts she's spattered in mud, but always wearing a smile.

Myriam Nicole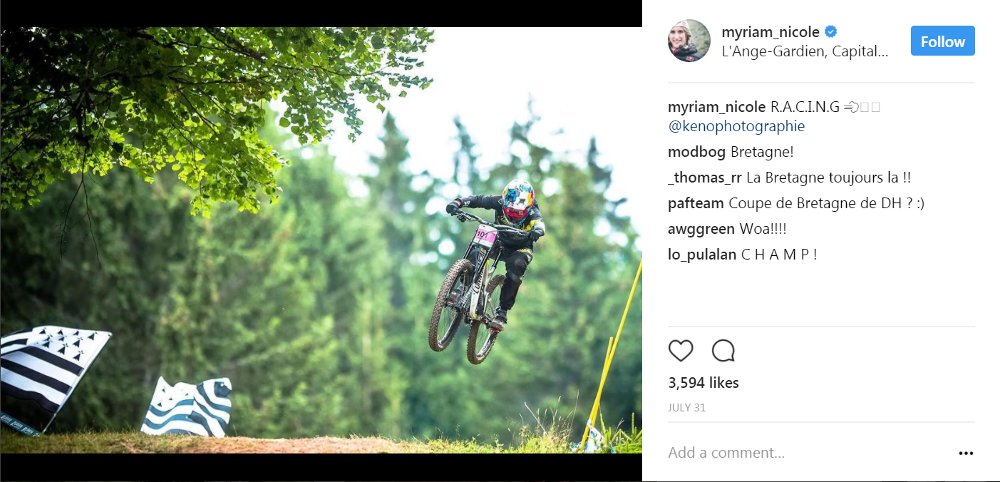 If you enjoy looking at daredevil descents, swashbuckling routes and risk-taking jumps – you'll love Myriam Nicole's feed. Along with a thrill seeking vibe, her light-hearted sense of humour shines through in her pics.
Rebecca Rusch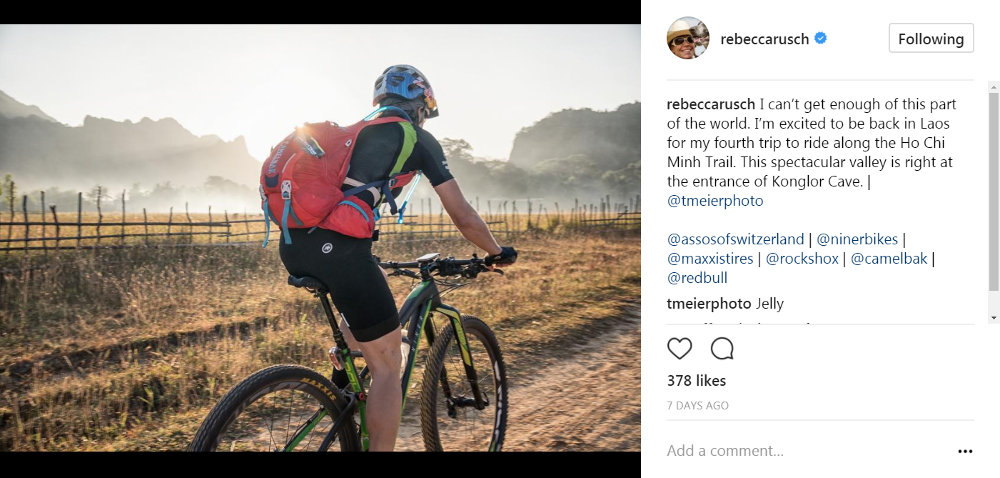 The globetrotting biker Rebecca Rusch litters her feed with reasons to ride your bike – that's why we love her stuff!
Her adventures riding in far-reaching destinations will have you looking for the 'jealousy' button every time an amazing photo pops up on your feed.
Becci Skelton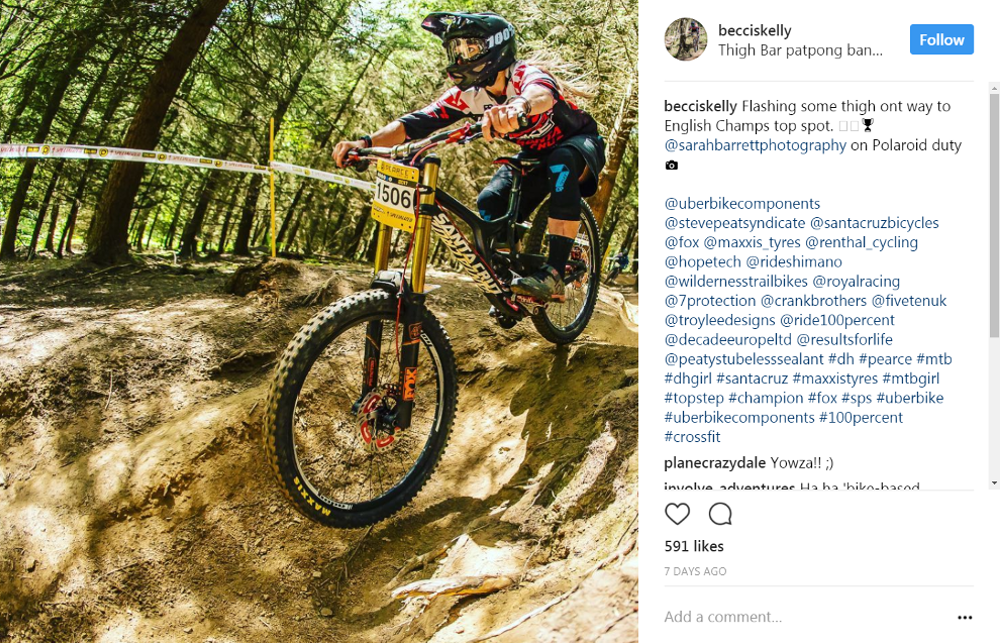 Not only is Becci tearing up the trails, she's also a fully qualified personal trainer. With a mix of gym and bike shots, she's a great inspiration to budding female mountain bikers.
Plus, her #WipeOutWednesday shots alone are worth the follow.
Sonya Looney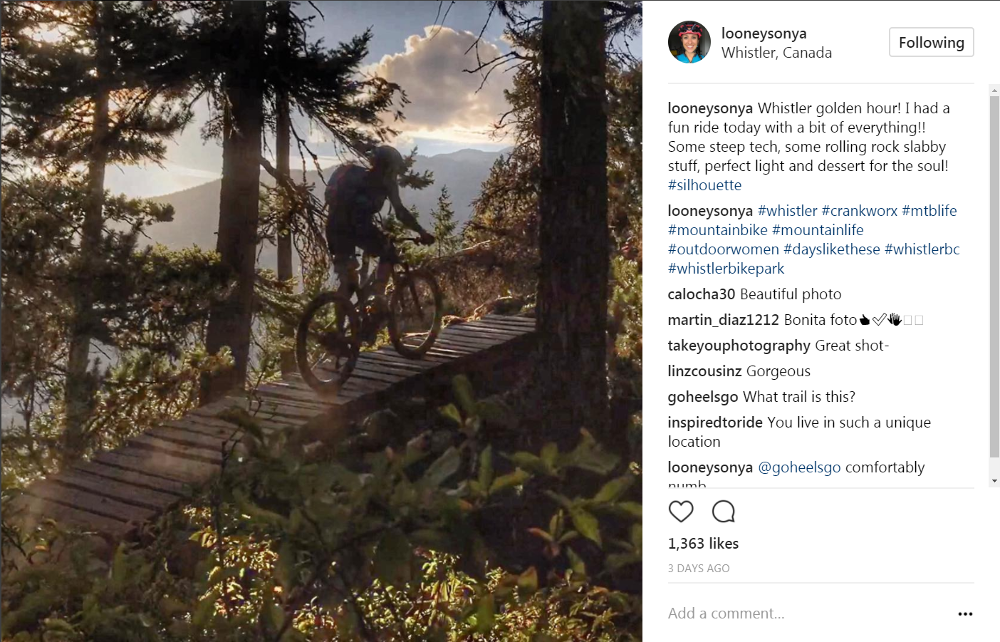 #bebrave, #keeppushing and #nevergiveup are just some of the motivational hashtags used by the bold Sonya Looney. After a quick scroll through her feed, you'll get an overwhelming sense of 'girl power' and feel inspired to get out on two wheels.