Two years ago Grace Monksfield-Hammond became an inspiration to women everywhere when she became one of the faces fronting Sport England's ground-breaking This Girl Can campaign.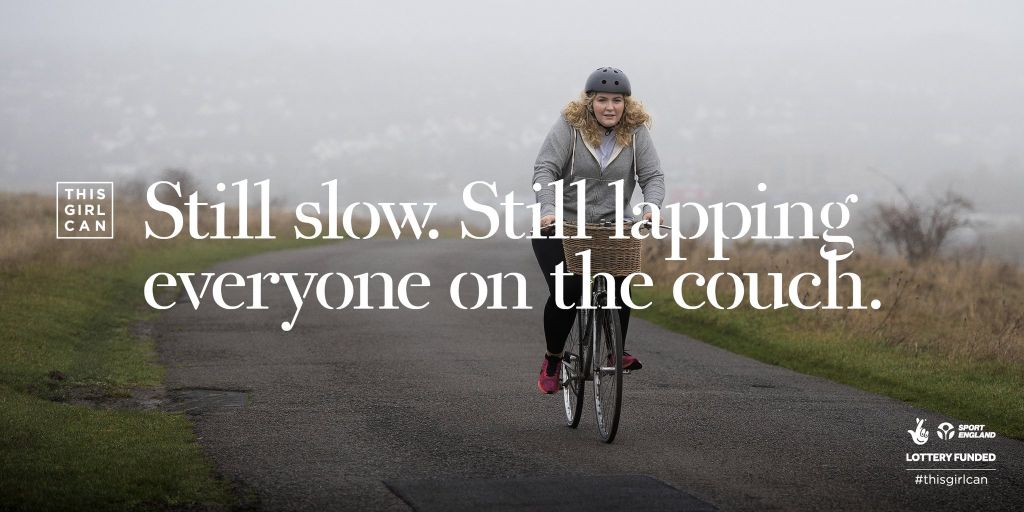 Puffing and panting, red-faced and sweaty, and without a single piece of Lycra in sight, posters and adverts showed Grace cycling uphill emblazoned with the mantra 'I'm slow but I'm lapping everyone on the couch'.
Relatable? Definitely. Inspirational? Hell yes.
For the first time, here was an advert telling us we didn't have to worry about being fit enough or having the right kit to take part. Ok, so this might not be anything new to those of us already cycling, but for many women who hadn't been on a bike since childhood (ahem, like me), this was a real light bulb moment and the motivation we needed to get on our bikes, so to speak.
Originally taking up cycling as a means of getting around London, Grace never let the fear of judgement or not being good enough put her off: "You see loads of people with the latest bikes and leggings and I don't do any of that. I cycle in my jeans, I wear trainers, I mostly just wear whatever I'm wearing," she'd explain.
Fast forward to 2017, and I caught up with Grace to see if she fancied joining us on a HSBC UK Breeze bike ride.
"Oh but I'm not a good cyclist you know. I don't go fast or anything like that!" was her initial response. That's when I explained Breeze isn't about how fast you go, or how far you ride, but about getting the girls together and having fun, and that coffee and cake are just as much part of Breeze as the cycling (we're big believers in balance you see).
"Oh, well then I'm definitely up for that!" Grace declared, nodding with excitement as she started to explain she'd been looking for a group to cycle with because she wanted to meet new people and get out on her bike more.
After helping Grace find a ride near her, we went down to Victoria Park in Tower Hamlets to see how she found the whole experience. Watch the video below to see how she got on.
Go to thisgirlcan.co.uk to find out about more about the campaign and the women behind it, get tips on how to get active, and join the conversation using #ThisGirlCan.