Welsh Cycling's Rebecca Morgan-Ransom introduces us to the women on a journey from 0km to 140km as they undertake a six month training plan to take on the country's largest closed-road cycling sportive, Velothon Wales.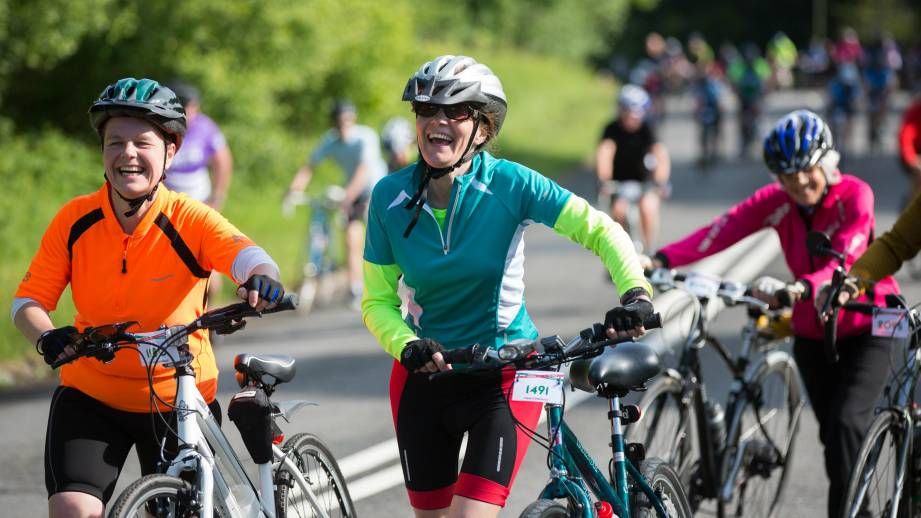 The group of women, who were selected from more than 50 competition entries, will be supported by regular training rides with HSBC UK Breeze and skills training with Welsh Cycling coaches to prepare them for the challenge, before joining forces with 16,000 cycling enthusiasts on Sunday 9 July. 
With training already underway we are looking forward to following the journey of the 17 riders, as they break down barriers and remove stereotypes preparing for Velothon Wales. 
So, who will be taking on the challenge this summer? 
Alex George, west Wales 
Alex is an assistant head teacher at a Special Educational Needs School in Milford Haven who is taking part to raise funds for her local cancer day unit that opened earlier this year. 
"Breeze has really helped me to find my love of cycling again. Several ladies from my club trained as Breeze Champions, and I supported their rides. As time progressed, I enjoyed riding with ladies I wouldn't have met without Breeze." 
Alex will be training with Breeze in west Wales along with Sue Wright, Lorraine Langford and Sam Gregory. The group will be led by local Breeze Champion, Nia Richards.
Marilea Schofield, north Wales 
Marilea lives in Wrexham, and is ready to take on the challenge of Velothon Wales. Marilea is retired, has two grown-up sons, and is determined to reach the finish line in Cardiff and do herself proud. 
"I was fed up with cycling by myself; it was lonely and I lacked motivation. My first Breeze ride was 18 miles, and easier than I thought. I met some lovely women and talked all the way round. I fell in love with my bike again. Now that I'm retired, I don't want to be perceived as an old shrinking violet; I want to rise to the challenge!" 
Marilea will be training with Breeze in north Wales along with Marta Leckie, Nicola Garcia, Lesley Hill, Christine Williams and Caroline Dawson. The group will be led by local Breeze Champion, Vicky Hinstridge.
Jane Voyle, south Wales 
Jane is a teacher in Rhondda Cynon Taff. She's keen to improve as a cyclist and prove that cycling isn't just a man's sport. 
"I would never enter a 140km sportive on my own, but feel more confident with the support of Breeze. Uphill I'm fine as I love a challenge, but I'm useless downhill! I loved Tour de Celeb, and I'm ready for the challenge of Velothon Wales." 
Jane will be training with Breeze in south Wales along with Lynette Hood, Charlotte Mead and Martine James. The group will be led by one of our youngest Breeze Champions, 22-year-old Lusi Lawler.
What can the riders expect on the day of the sportive? 
On the day, the team will all come together in Cardiff to put their training into practice. They'll be riding alongside 16,000 cycling enthusiasts and some of the world's best pro riders. 
From Cardiff, they'll head east through Newport and Usk before entering the Brecon Beacons National Park. Those taking on the 140km route will push on to the legendary Tumble climb, whilst riders on the new 110km route bypass the mountain by heading south towards Pontypool, re-joining the 140km riders ahead of the Caerphilly Mountain climb. Both routes conclude with a fast descent towards the finish line in the heart of Cardiff city centre. 
Feeling inspired? 
Whether you're a seasoned sportive rider, a charity fundraiser or a cycling novice looking for an incredible challenge, there's still time to enter Velothon Wales. For more sportives, check out our recommended sportives for women.