Getting into cycling in adulthood can be daunting, but Julia Davies from Leeds did just that. After suffering from health problems and injuries, Julia turned to her bike when she was told she had to stop running. Whilst there have been some challenges along the way, she's now continuing to develop her riding, and helping other women get into cycling through HSBC UK Breeze.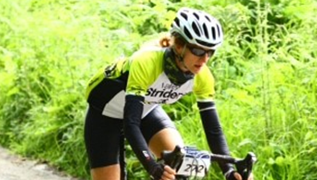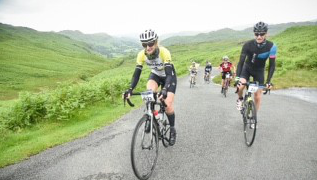 I've always liked keeping fit, but in my thirties I had a lot of health problems due to endometriosis, which meant years without exercise. I had a number of operations, including a hysterectomy, and was advised to walk every day to help me recover. I was unfit and felt worn down by everything. I started walking and gradually built in some jogging. This developed into running and before I knew it, I increased my distance until I could do a 5km Park Run. I got stronger and fitter and joined the local running club. I'd even signed up for a marathon because my training was going so well! But my buzz came crashing down shortly after, when I had an accident, badly breaking my ankle and tearing all my ligaments. 

Five months after the accident, I was nowhere near being able to run and was feeling very frustrated at being inactive again. I started to use my hybrid bike to exercise our lively dog as it was easier for me than walking. I enjoyed being out on a bike and found it didn't aggravate my ankle too much. My husband has always been a keen cyclist, and I always thought of it as his sport. But I woke up one day and decided I'd get a road bike, so at least I could do something to help me get back to running. 
I bought a bike in the January sales and vividly remember my first attempt at going round the block. I felt very unstable and there was a lot to think about with brakes, gears and traffic. I could only manage with left hand turns as I was too scared to turn right and move across into the traffic! I wasn't sure cycling was for me, but I persevered and managed a 10 mile ride, then 15, then 20 miles. I set myself the target of joining my local cycle club and doing the 30 mile cafe ride, and I felt a huge sense of achievement when I got to this milestone. I had a steep learning curve but I found other cyclists were supportive and happy to share advice. I started to cycle further and with faster groups, and after six months I completed my first 100 mile ride. It was then that I started to feel like a proper cyclist. 
When I first got on my road bike I had no idea I could achieve so much. I hope others will be inspired by my story to get out on their bikes, and that they will get as much enjoyment from it as I have!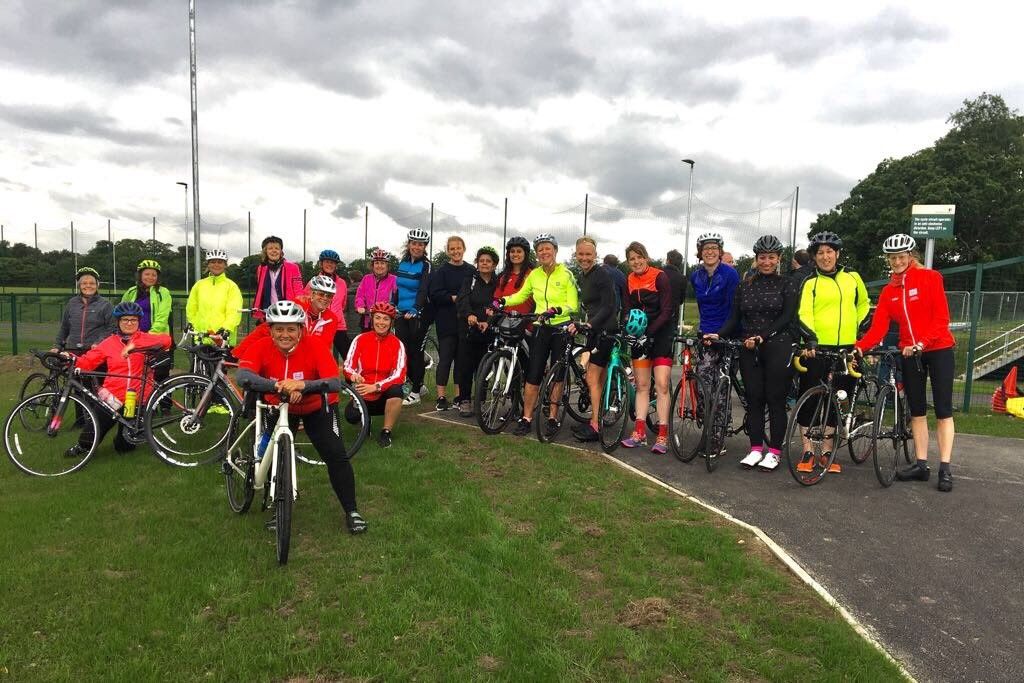 I only found out about HSBC UK Breeze when I was cycling regularly, and I wished I'd known about it when I first got started. I felt motivated to share my recent experiences of being new to cycling with other women – to help them get on their bikes and improve their cycling. It's a big leap from going round the block to joining a cycling club where the easiest rides are still 30 miles. Breeze offers a perfect solution – a safe, friendly, supportive environment for women to enjoy cycling together.
My next steps are to continue cycling with the club and  competing in their various challenges. I also plan to do some sportives and try some circuit and road races. I may even achieve my next category of race licence. 

Meanwhile, I'm looking forward to continuing to lead HSBC UK Breeze rides from Roundhay in Leeds. I often lead slightly longer rides, 20-30 miles for ladies who cycle regularly or are looking for their next challenge. I'm also helping to facilitate sessions at the Brownlee Centre closed road circuit. These provide a safe place for women to try road biking, improve their fitness and get advice from other Breeze Champions.  They've been a great success so far, and we'd love to welcome even more women along to give cycling a go. As my story proves, it doesn't matter how old you are, or whether you consider yourself a 'proper cyclist' – cycling is great fun, fantastic for your fitness, and brilliant for women of all backgrounds.