In the fifth part of our sportive series, Jacinta Jolly takes the plunge and tries riding clipless in preparation for the Tour d'Arts Alive sportive – and shares her top tips for clipless mastery.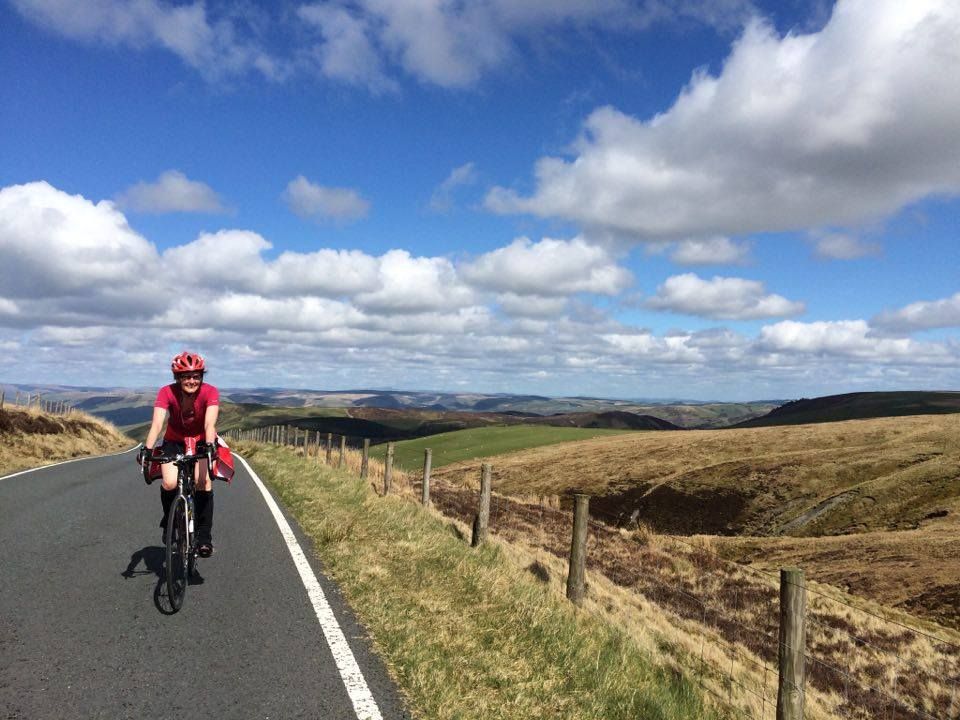 Confession time: I've used clipless pedals a few years ago. I was beginning to ride longer distances and decided to give them a try.
The first time I went for a ride with these pedals I had a fall – I couldn't clip out in time when I needed to stop because of an approaching car. Fortunately I fell into a hedge and not the car, but I did need an X-ray at A&E.
After I hurt my back I became so afraid of falling off and hurting it more that I retired the shoes and went back to flats. 
So after facing injury and fear in the past, why have I now decided to brave clipless pedals again? Because despite it all, I loved using them! I felt like I was at one with the bike; a cycling cyborg – part human, part machine.
Since becoming involved with HSBC UK Breeze, I've met and been riding with some awesome women, many of whom have been gently encouraging me to face my fear of clipless pedals again. As the distances that I'm riding have increased, I've become more convinced that I should give them another go.
Fortunately, after finally taking the plunge and heading out for my first ride with the new clipless pedals back in March, I didn't end up making another trip to A&E!
Top tip 1: Loosen the release tension of the pedal to make it easier to clip out while you're getting used to using them. Simply use an Allan key to loosen them off – it should be clearly marked which way to turn.
There were, however, a few heart-stopping moments in my first few weeks.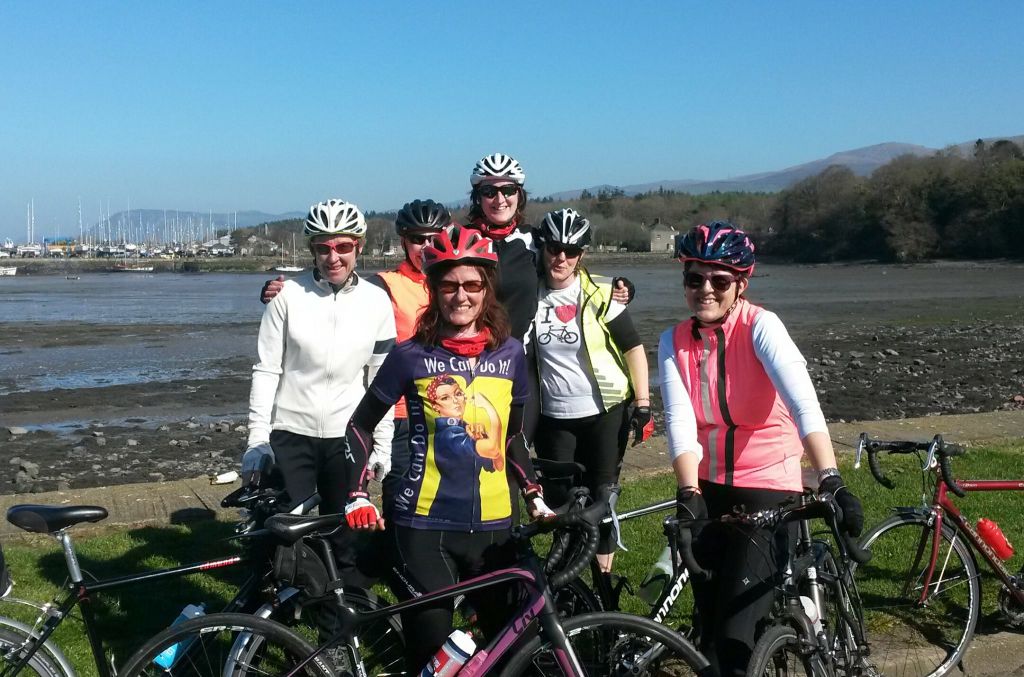 At one point I was cycling on a lane next to a field full of sheep and lambs when three little lambs ran across the road right in front of me. I had to slow down suddenly and focus on staying balanced, as I didn't have time to think about unclipping.
On another particularly hilly ride, I decided to stand up on my pedals and power up the hill, but as I turned the corner I realised that the hill just kept rising up. I sat back into the saddle but I'd lost all my momentum. I tried to unclip but my foot wasn't coming out, so I opted for a controlled fall onto the grassy verge. I fell, and fortunately didn't hurt myself, but I still felt like I couldn't unclip so for about a minute I just laid there on the grass!
Despite the tumbles, after only a few rides I was already feeling so much more confident. While before I couldn't stop thinking about being clipped in, after a few rides I barely thought about it except when I was in a tricky situation. That's what I call rapid progress!
After a few more rides it became apparent that my biggest struggle was on narrow, winding roads. I felt nervous that a farm vehicle would appear around the bend and that I wouldn't be able to clip out in time – especially when I was going up a hill – so I kept clipping out 'just in case'.
Don't be afraid of doing this. I've spoken to plenty of women on my rides that do exactly the same, and there's absolutely nothing wrong with playing it safe if you're feeling a little unsure. Each ride you'll become more and more confident, and realise that you're getting further and further up the hill before unclipping.
Top tip 2: Try watching some instructional videos on YouTube. Actually watching other people clip in and out is much more helpful than simply reading about what to do or struggling to work it out for yourself!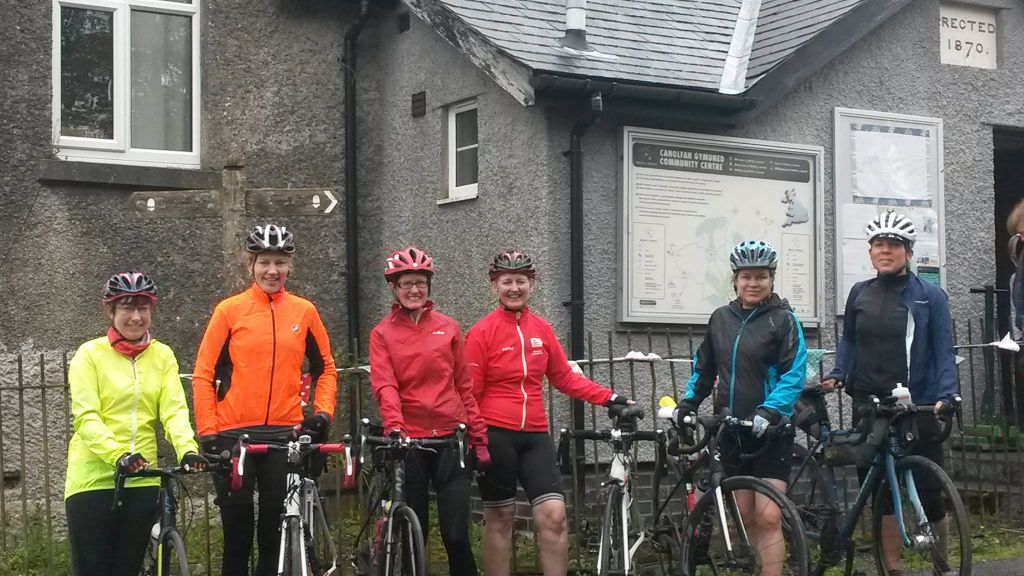 All this training with the new pedals has been building up to the Tour D'Arts Alive sportive. I'll be representing HSBC UK Breeze at the event, and I've been encouraging loads of other women to sign up too.
Recently I organised a ride on part of the sportive route, to allow women to recce the ride and get in some training for the event. It really was a glorious ride in the sunshine, and I felt like I'm finally reaching the stage of not having to think about my pedals when I go out riding. It's becoming second nature.
While I'm a Breeze Champion, and my role is to encourage other women, I've also found Breeze to be really beneficial for me – for challenging what I think I'm capable of, whether that's riding longer distances or using clipless pedals.
While using clipless pedals isn't for everyone, and of course cycling can be just as fun on flat pedals, I'd really encourage all women to challenge their limits, and to consider joining an HSBC UK Breeze ride to start on that journey of self-discovery.
Top tip 3: If you don't feel ready to head out on the roads, it might be worth buying some rollers to practise on. Position them in a doorway to help steady yourself!
If you want to cycle further in 2017, take a look at our great sportives for women.
For more expert tips, advice, articles and videos, visit the British Cycling Insight Zone.