To mark the start of Women's Sport Week, Becki Morris, British Cycling's Women's Project Manager shares the importance of everyday role models and why we need them now, more than ever.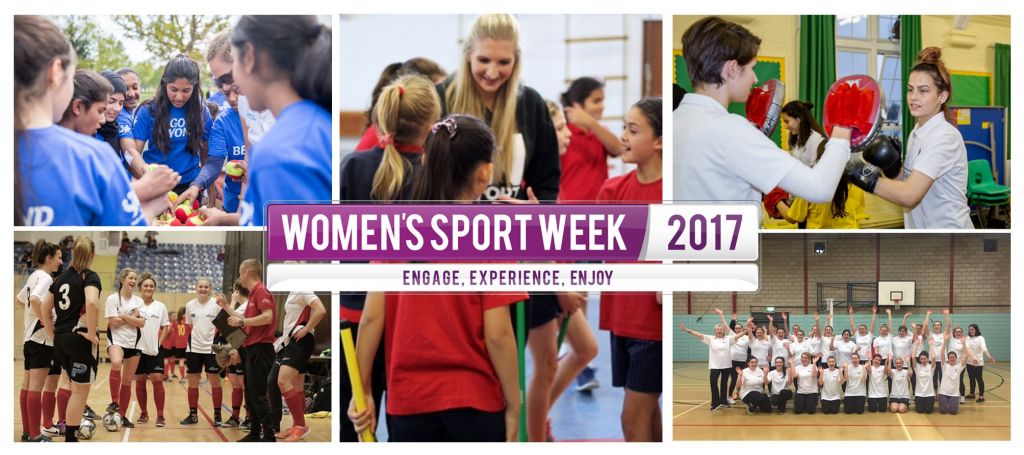 When my parents gave me the middle name Emmeline there was no chance of me not learning about my namesake Emmeline Pankhurst (pictured below) and the women's rights movement she played such an important part in.
I didn't grow up in a political household, but it's always felt like a gift to have inherited a role model who's so associated with fighting for equality. The explosive and steely determination of Emmeline and her political union in the early years of the twentieth century were centred around 'deeds, not words', and the demonstrations, rioting and hunger strikes she helped orchestrate brought the issue of women's right to vote into the mainstream, and eventually into law. With a general election earlier this month, it's hard to imagine living in a country where women can't vote.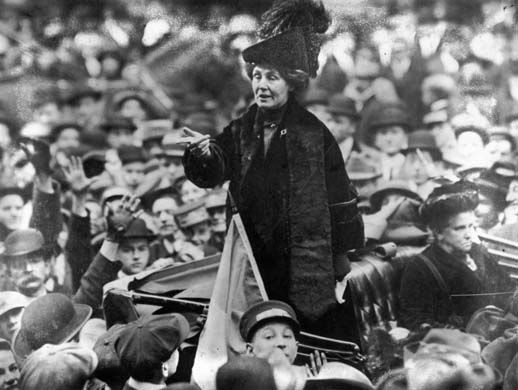 Emmeline keeps cropping up in my life. At British Cycling a couple of years ago I worked on a project with the Pankhurst Centre after we launched a campaign to encourage more women to start riding bikes. The humble bicycle actually became something of a symbol of female emancipation in the early 1900s (seen as dangerous by those who feared the freedom it offered would go to their heads). I'm proud that my home city of Manchester recently voted for Emmeline as the first woman to get a statue in the city for 100 years. And in the spirit of 'paying it forward', I've passed the middle name on to my daughter too. 
"I think the bicycle has done more to emancipate women than any one thing in the world. I rejoice every time I see a woman ride by on a bike. It gives her a feeling of self-reliance and independence the moment she takes her seat; and away she goes, the picture of untrammelled womanhood."

- Susan B Anthony, American Civil Rights Leader (1896)
But do we still need role models, and how should we choose them?
As humans a key part of our development is forged by learned behaviour, so from an early age we naturally start looking around us at the actions of others. As we get older, we might start more consciously thinking about who we regard as an inspiration, or someone we'd like to 'be like'. Depending on whether we're drawn to the worlds of sport, the arts, or 'celebrity', those who achieve success are often thrust into the spotlight and branded role models. But how realistic is it to look at Cristiano Ronaldo, or Kim Kardashian, and think 'I can be like them'? Sometimes the very height of their achievement, and the distance from our own lives, makes them just too far removed to be meaningful to us. 

I've always been fascinated by other people's influences and role models. One thing I've noticed is that the older I've become, the more appreciative I've become not of the famous and successful, but of the everyday people around me. A friend told me she'd idolised several sporty women when she was younger, but that her role model is now her mum. 
"She was a pretty amazing runner in her own right, and I've got no idea how she even managed to fit it in alongside work, life and looking after me and my sister! Even at 60 she's still running, working and looking after us. She's amazing." 
In the same vein I recently read a blog from an Australian cyclist cautioning against underestimating the power of a mum on a bike (check out the powerful campaign video from the Australian Sports Commission below).
It seems what we increasingly look for in our role models is not that they be perfect, but that they be real. We value the fact that any success they achieve is in spite of the everyday (or the downright difficult) circumstances they find ourselves in. 
We've already started to see the influence of 'real' in more advertising campaigns from female-focused brands like Dove and Always. I've written about Sport England's This Girl Can campaign, and how it's combating the fear of judgement that's stopping too many women and girls joining in.
Last year at British Cycling, with our own #BreezeInspires campaign, we chose not to feature models or athletes – just the real, truly inspiring women from all walks of life who give their time and enthusiasm to volunteer for our women's programme Breeze. The overwhelmingly positive response confirmed our hunch that our audience relates more to women like them, rather than women way 'above' them on a sporting pedestal.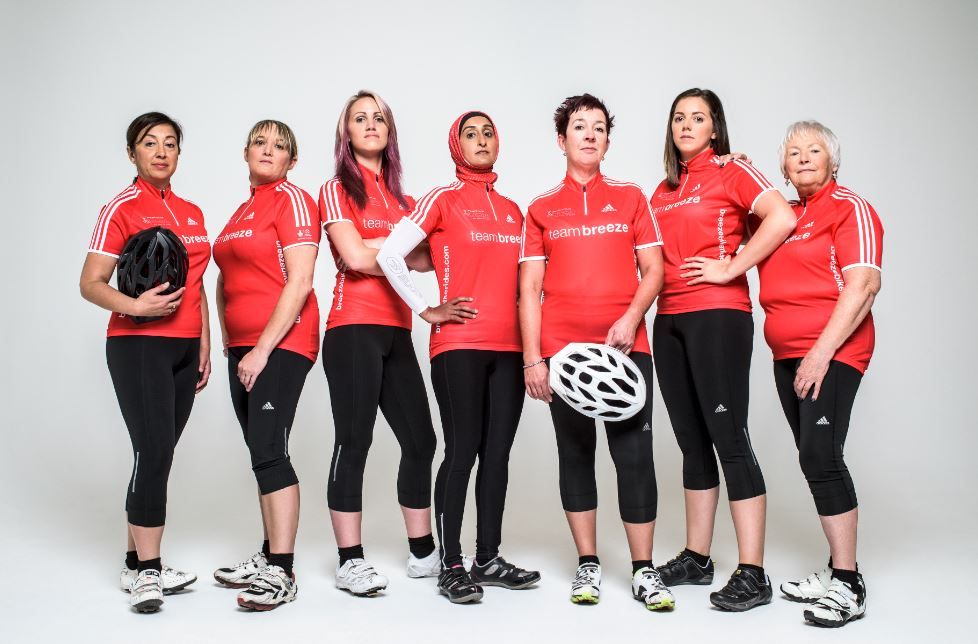 Campaigns like HSBC UK Breeze and This Girl Can have shown how everyday heroes can be real role models to women, so I was delighted when earlier this year we were able to bring both initiatives together and invited Grace Monksfield-Hammond, the cycling star of This Girl Can, to join a Breeze ride near her home in London.
Grace's mantra 'I'm slow but I'm lapping everyone on the couch' resonated with many people, and proved that cycling doesn't have to be about speed, or struggle, or Lycra. Her way of riding fits right in with ours at Breeze, where we make sure nobody feels left out or left behind.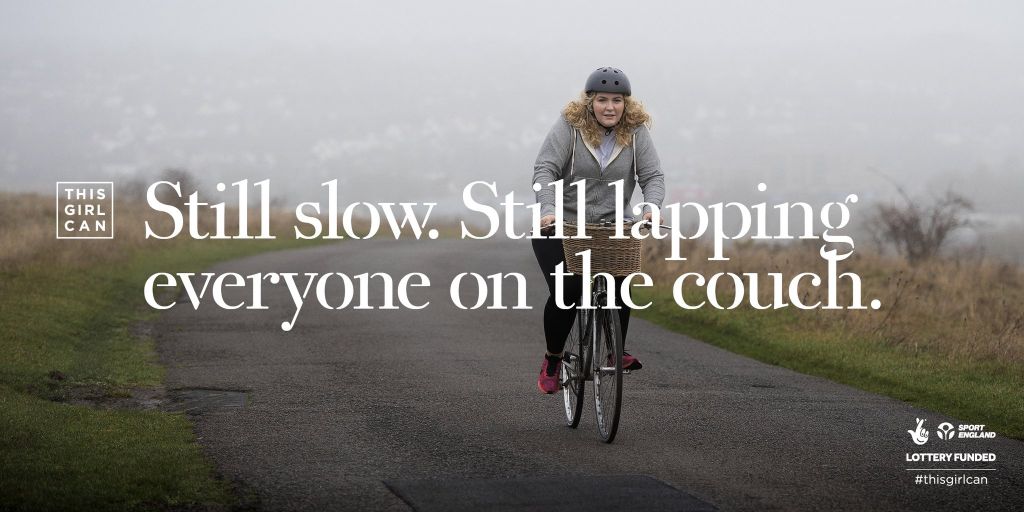 Role models like Grace, like our Breeze Champions, and like our own mums and grans and sisters, inspire us because they make things seem possible. 'They did it,' we think, 'so I can too.'
So whether it's helping the next generation become active, or helping our friends overcome their fears, give some thought to who your role models are. And don't forget to look in the mirror too – because you might just be someone else's everyday hero.