In the sixth instalment of our sportives series we hear from Diane Gollop, who found the perfect training partner for the White Rose Classic sportive in her daughter Liz.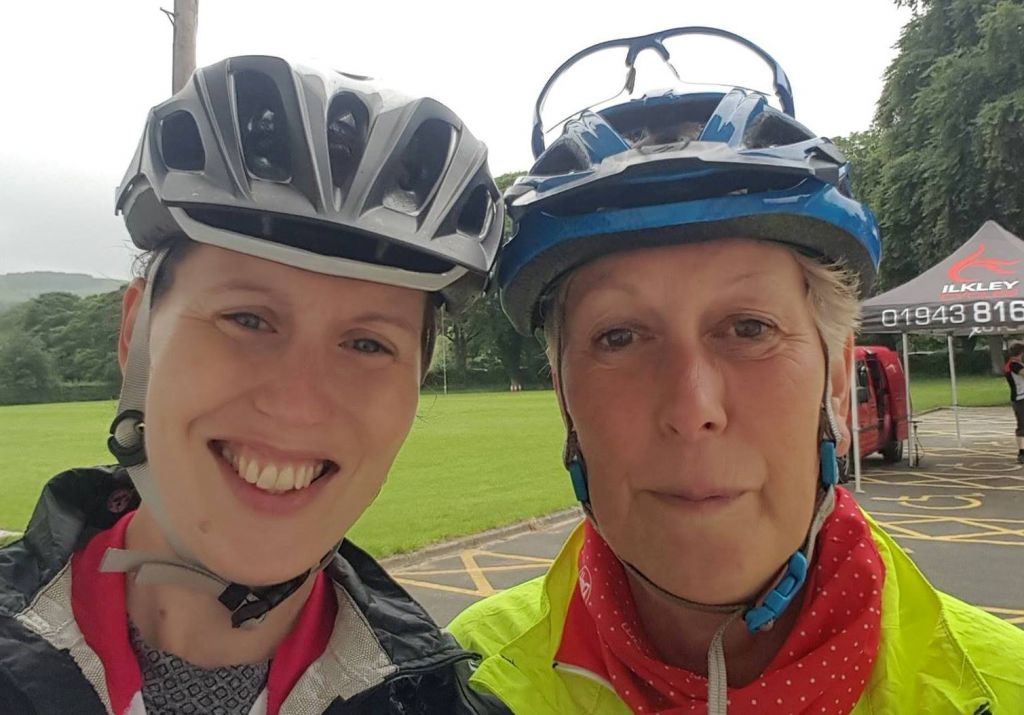 One day I'll learn not to spend so much time playing on my laptop. There it was: "Breeze Champions wanted to represent HSBC UK Breeze at sportives." So I scrolled through and there was one in Yorkshire. I expressed an interest and before I knew it, I'd agreed to ride 50 miles for the first time – and in the very, very hilly Yorkshire Dales!
The fortunate thing was that I had a secret weapon – my daughter Liz signed up to accompany me. She doesn't cycle regularly, and when she does she uses my old commuter bike, but she was adamant I wouldn't be alone on my quest.
We've been doing HSBC UK Breeze rides together in Eggborough and Goole for a little while, but had never attempted anything like this before.
We started training together in March, mainly in the Peaks, and we've been improving all the time – riding to places which we've always had to drive to in the past. Lizzie is very good going uphill, but hates descents, while I'm definitely the opposite.
With the big day looming we were wavering between excitement and shallow breathing. The plan was to think of it as two 25 mile rides with a decent break in between.
The event was huge, and really well run by Scott Blau and Ilkely Cycling Club. Liz and I had never seen so many hills. We were very relieved to make Grassington for a decent stop at the 30 mile point.
While initially reassured that it was all downhill to the finish line, we soon realised that Dales folk are clearly so used to the terrain that they don't notice the climbs! The amazing scenery more than made up for it though.
We both struggled with wobbly legs and aching arms in the days afterwards, and it was certainly nice to recuperate.
Lizzie and I will continue to ride together, albeit with a little less intensity now. While we'll continue to do our regular HSBC UK Breeze rides, I think we're all challenged out for this year.
With school holidays looming and lots of granny duties on the horizon, I'm now switching my efforts to getting my granddaughter up and running on her two wheeler before HSBC UK City Ride Leeds!

If you want to cycle further in 2017, take a look at our great sportives for women.
For more expert tips, advice, articles and videos, visit the British Cycling Insight Zone.