In the fourth part of our Breeze Sportives series, Nina Jensen shares her top tips for tackling the climbs of the Haydon Hundred.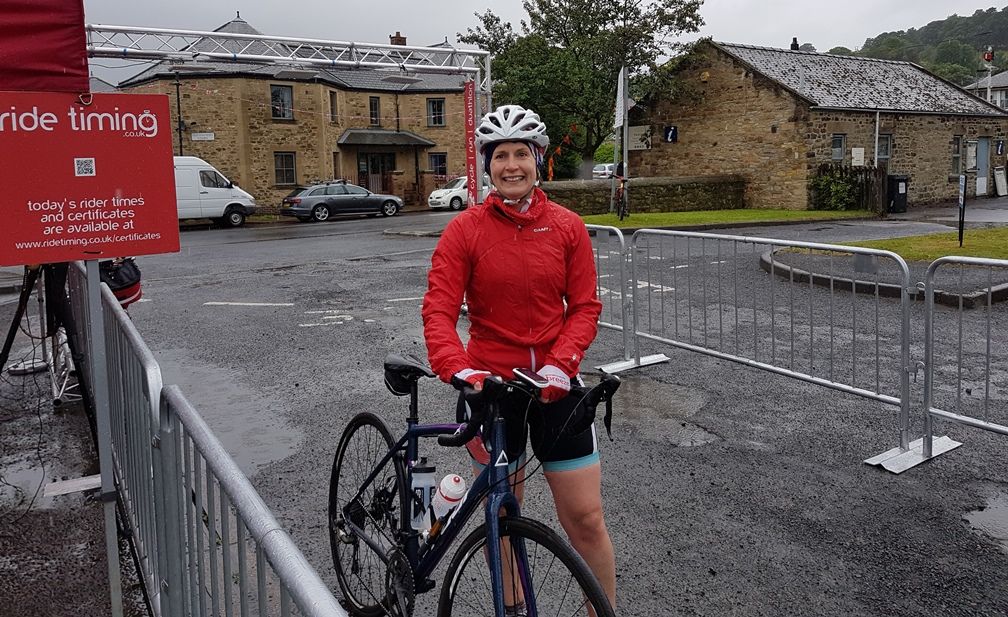 Hill climbs can be tough, but it's a great achievement when you reach the top and take a moment or two to admire the view – lungs and legs both burning!
Yesterday I took part in the Haydon Hundred sportive, and in preparation for the hilly 60km route I paid extra attention to my climbing and descending skills during training. Here are some of my top tips.
Climbing
Chose a low enough gear for the hill, but not too low. Your legs will be spinning faster than on the flat, but you should still be able to generate enough power.
Stay seated for a long as possible. Short bursts of standing on a long climb can help but constantly standing will just tire you out unless it's a very short steep hill.
Try to keep a steady rhythm in your pedal stroke.
Sit on the nose (front) of the saddle and lean forwards with a flat back towards your handlebars, pushing your weight forwards.
Practice makes perfect! Try to tackle the same hills you will be doing in your sportive, or ones that are similar in gradient and distance.
Descending
For some people (including me in the past) coming back down a hill can be terrifying, and sometimes I have reached the bottom of a hill with sore arms and hands from holding too tightly onto the brakes.
If this sounds like you, here are a few more tips to try.
Push your weight towards the back of the saddle and keep your body as relaxed as possible.
It you feel you're going too fast, feather the brakes. If you lift your body up slightly it will also act as a natural brake to slow you down too.
Anticipate turns on the route and slow down before them rather than when turning.
On straight descents keep the pedals at the same level horizontally and occasionally pedal gently to stop your legs from getting stiff.
Practice on familiar hills, allowing your speed to pick up as you become more confident.
If you want to cycle further in 2017, take a look at our great sportives for women.
For more expert tips, advice, articles and videos, visit the British Cycling Insight Zone.