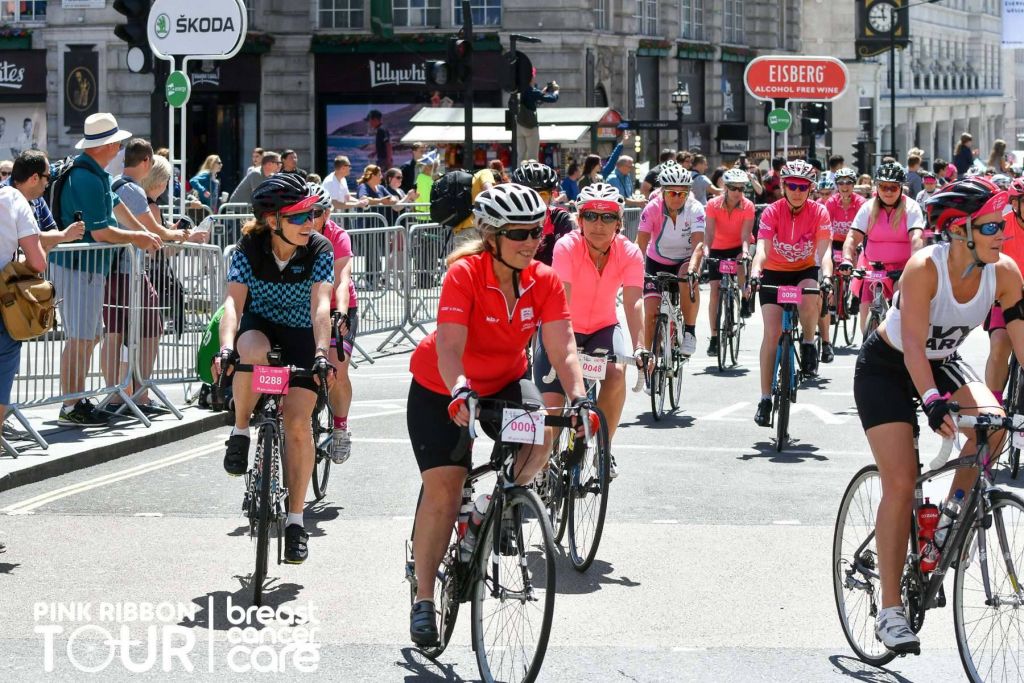 Bev Graham has been leading Breeze rides since 2014, inspiring and supporting women around Hertfordshire to get into cycling. Now she's taking on an enormous challenge of her own – a round-Britain bike ride during which she'll cycle 4,068 miles in little over two months.
"I've made so many new friends and met so many amazing women who say Breeze has changed their lives – it's a really wonderful thing to be part of," says Bev, pictured above taking part in the Pink Ribbon Tour to raise money for Breast Cancer Care. "So my challenge is to cycle round this beautiful country's coastline representing and promoting Breeze as I go, particularly in places where no one has heard of Breeze and knows nothing about it."
Bev will need to channel all the resilience and pedal-turning power of her cycling hero Mark Cavendish. Her adventure starts on 28th April from her hometown of Stevenage. Everyone at Breeze is wishing her all the very best!