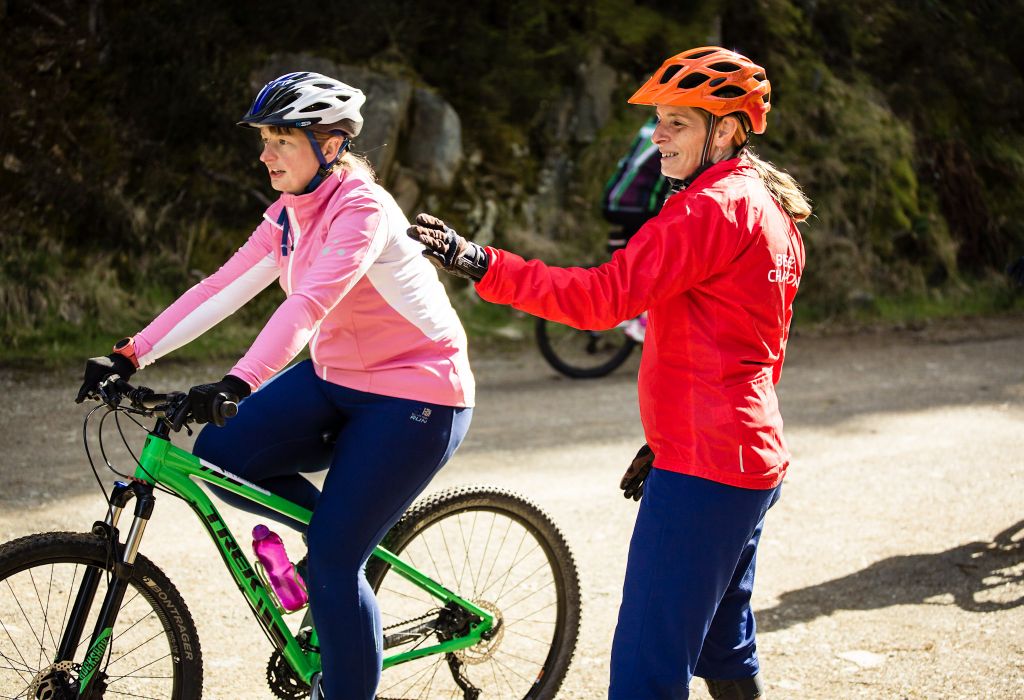 If you consider yourself a bit of an adrenaline junkie, and love to embrace the great outdoors, then mountain biking might be the kind of cycling for you.
Here in the UK, we're spoilt for choice with mile and miles of breath-taking off-road trails waiting to be discovered. But before you do, here are a few things you should know...


The kit
A helmet, padded shorts and a pair of gloves are our top three essentials when it comes to mountain bike riding. The helmet is a given when it comes to safety, and mountain bike helmets will usually come with a visor to help protect you from mud, sun and branches. Padded shorts will provide a more comfortable ride, and full mountain bike gloves will give you better grip and more control when manoeuvring.
The bike
Riding a mountain bike can feel very different to riding a road bike or a commuter bike. It's best to make sure your saddle is the right height and get comfortable with the bike first by riding along flat roads before you take it off-road. One other thing to be aware of is the brakes; mountain bikes are equipped with disc brakes which are usually far more sensitive to your touch. Get used to your brakes by pulsing on them lightly, rather than pulling back on them sharply.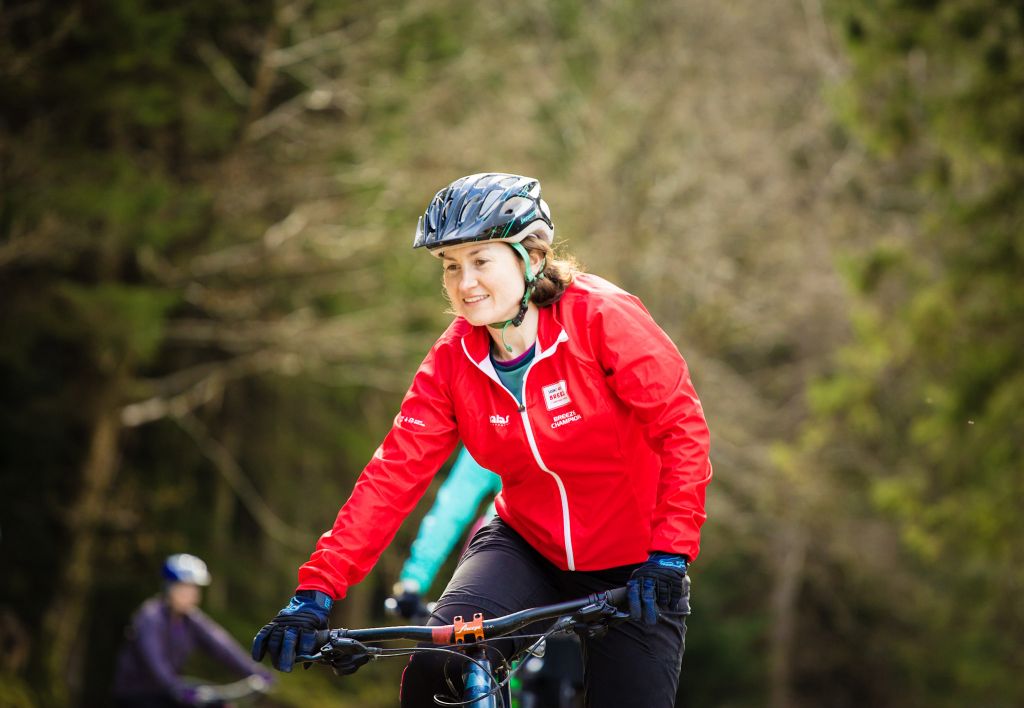 Riding technique
While there are a whole wealth of mountain bike skills to be developed out on the trails, there are a few key things to practice as a beginner.
Make sure you're in the right gear, and brake before you 'need' to, so you approach any obstacles at a comfortable speed
Stop pedalling and stand up – getting out of the saddle and pushing your weight backwards will give you more stability when descending
Relax – keep your knees flexed and don't lock your elbows – if you're too stiff on the bike you're more likely to hurt yourself when going over lumps and bumps.
Facilities
Mountain bike trail centres have grown in popularity over the past few years and offer a great safe environment to get you started. To find out more about trail centres and their grading system, check out British Cycling's guide.
Be prepared
Before heading out make sure you check the weather so you can dress accordingly. If you plan to be out on your bike for longer than 40 minutes, be sure to pack a small rucksack for water and a few snacks .
Find a ride
Now that you've brushed up on the essentials, why not find an off-road HSBC UK Breeze ride near you?
Or if you don't know where to start, why not contact an MTB Leader to take you out?
For even more tips and mountain bike skills, visit British Cycling's Insight Zone.