Why do Families Enjoy Mallorca?
Picture this: a small country lane, surrounded by beautiful vineyards and orange groves. The temperature is warm, and your family are in summer clothing riding colourful bikes. Everyone is happy to be getting stuck into something fun - there isn't an iPad in sight!
Sounds idyllic? Active activities are the new relaxation on family holidays, especially on a family cycling holiday in Mallorca. As well as being good for physical health, pedalling around in nature works wonders for the mind. After all, what better way to explore a new area than by bike? A feast for children's curiosity, there are countless traditional towns to discover in Mallorca, all steeped in culture and history. Cycling holiday company Love Velo have chosen three areas perfect for families, all with quiet roads, gorgeous scenery and lots to do!
Away from bustling tourist hotspots, the heart of Mallorca takes you closer to the traditional towns and lifestyles of locals.The terrain is also a lot flatter than the neighbouring Tramuntana Mountains, attracting families due to the ease of cycling. Because the island's centre is predominantly countryside, your family can explore small, quiet roads
amongst a patchwork of picturesque farming fields. Try and see how many rustic windmills you can spot across the rustic landscape!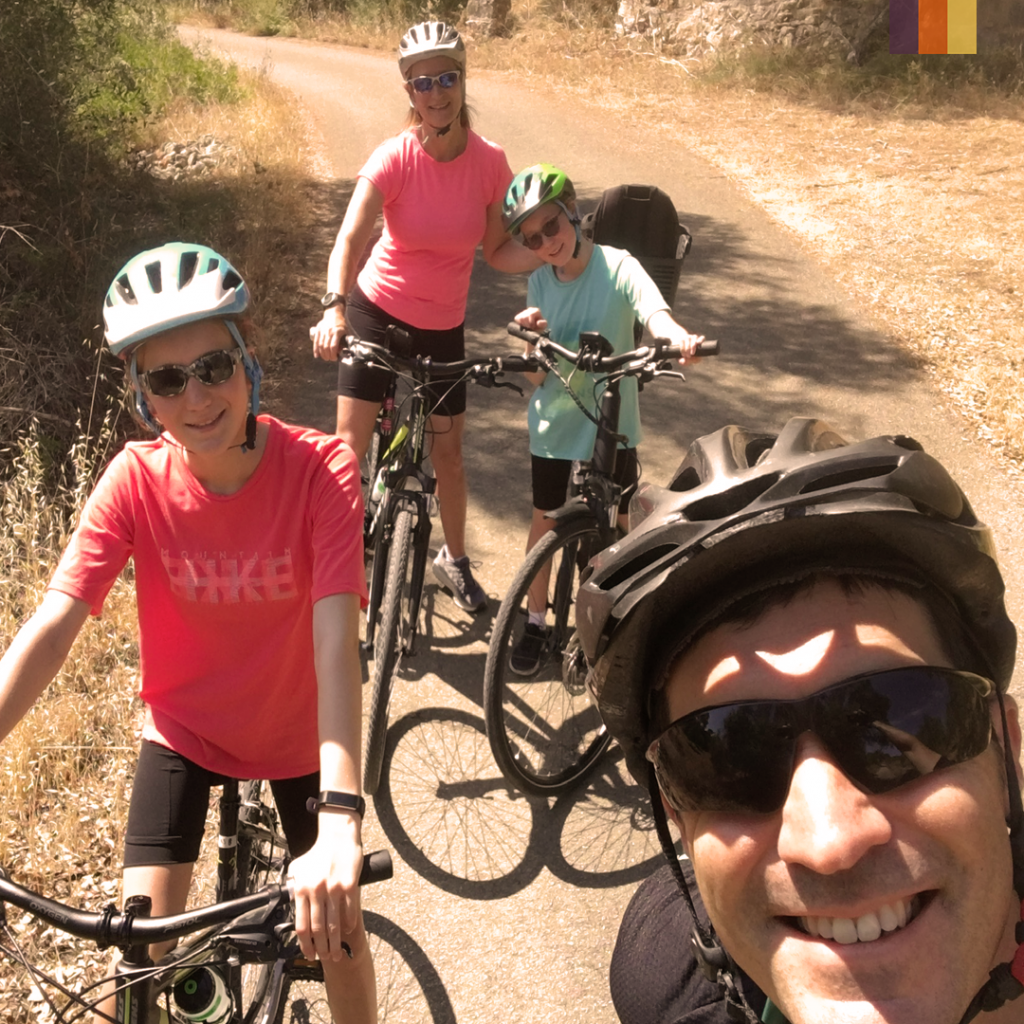 It is possible to cycle through Mallorca's heart in 2-3 days, travelling from Llucmajor to Campanet. Spend more time wandering around the beautiful towns en route, travelling around 20-30km each day. Sineu, an old Roman town, features stunning architecture and the most popular market in Mallorca every Wednesday between 8am-1pm. Similarly, Muro is full of sandstone buildings, dating back to 1232. Another fascinating town, Sa Pobla, is full of lively events, such as the Potato Festival in May and Jazz Festival in August. Whichever town you stop in, there will be a range of restaurants serving up anything from Paella to sandwiches for those hungry mouths.
We are yet to meet a kid that doesn't like the beach, so this area is practically a playground for energetic little people. Nearly every stretch of road is bordered by a beach, and not just any beach. Think crystal clear water, delicately fine sand and hidden coves where nobody goes. The total route distance is around 70km starting in Santanyi and ending in Arta. However, 2-3 days should be set aside to cycle with younger children, with an extra day in Cala d'Or and Cala Millor.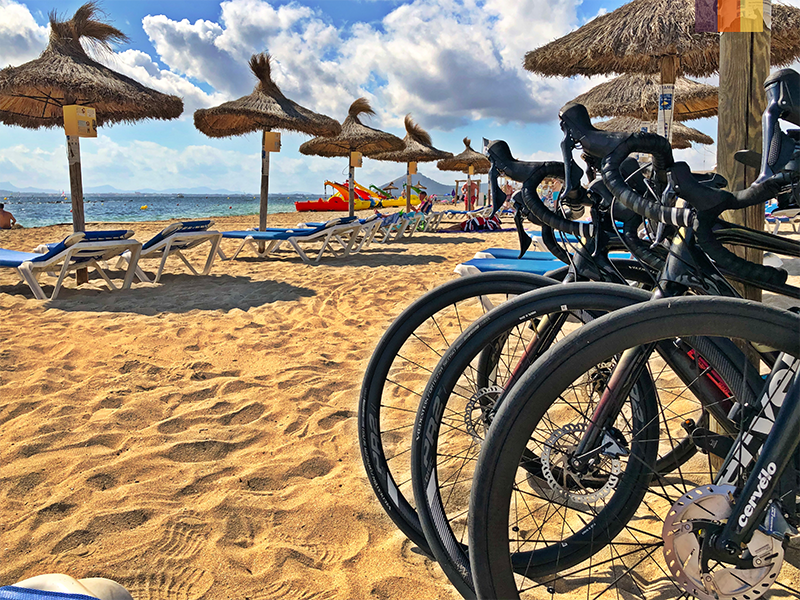 Cala d'Or is an especially loved area for gorgeous beaches, with 5 stretching out along the coastline. Surrounded by pine forests and sheltered coves, each one is unique yet all are just as picturesque as the other. Further along the coast sits Cala Millor, which boasts a large promenade overlooking the golden sands and sea. Arta is a medieval gem tucked into a valley amongst the Llevant Natural Park. Here, you can learn about the Santuari de Sant Salvador, a medieval fortress or the Arta to Ses Paisses, a well-preserved Bronze Age settlement.
Similarly to Mallorca's East coast, the Southern coast is also a gem for golden sand beaches overlooking the Balearic Sea. One of the most famous is Es Trenc, but don't let its popularity deter you. Although not connected to a resort, there are lifeguards, toilets and restaurants, meaning you can enjoy the 2km of sand without worry! The less commercialised road leading to Es Trenc is both quiet and picturesque, and is close to other beaches such as Es Dolc.
From Es Trenc, consider cycling onward to the almond orchards of Campos. Play eye spy amongst the vibrant pink blooms on your way to the sleepy Campos, only 8km away. Here, you'll discover tempting bakeries, historically significant buildings and a salt farm called Las Salinas. Typically quaint and Mallorcan, you'll find plenty of rural hotels and homestays that cater fantastically to families. Spend a few days cycling to nearby beaches and towns - a truly chill family cycling holiday in Mallorca!
Ready to embark on an active (yet relaxing!) cycling holiday with your family? Love Velo organise fully flexible cycling holidays catered to your wants and needs. To navigate, hand crafted GPX experiences take you through safe roads and fascinating towns, with route descriptions and Love Velo's tips for extra information.
What's more, British Cycling members receive a 10% discount off any booking! For more information, click here.