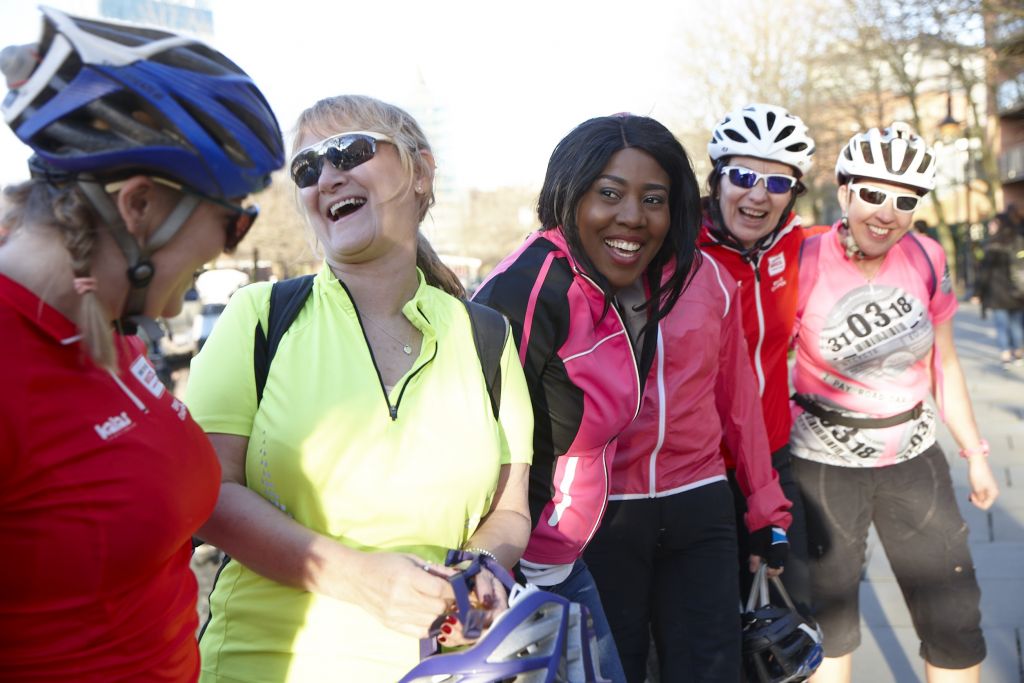 Getting into cycling introduces you to a whole new world of friends, fitness and freedom – but it can also throw up a few challenges along the way. Hear from the women who have already conquered these common issues and start revolutionising your riding.
Relax – Seren, 38
When you first start cycling it can be tempting to tense up – particularly in your hands, arms and shoulders. Relaxing your arms and understanding that the bike is bound to move around a bit makes for a smoother ride, plus it helps when it comes to skills like cornering.
If you're feeling a bit tense while riding, wiggle your fingers then shrug your shoulders while taking a deep, calming breath: you'll feel much better!

Master the basics – Judy, 82
Gaining a few key skills will help you to feel a lot more confident on the bike, rather than worrying about how far you are riding or how quickly you are covering the distance. Even getting on and off takes practice, so don't worry if this is a challenge at first.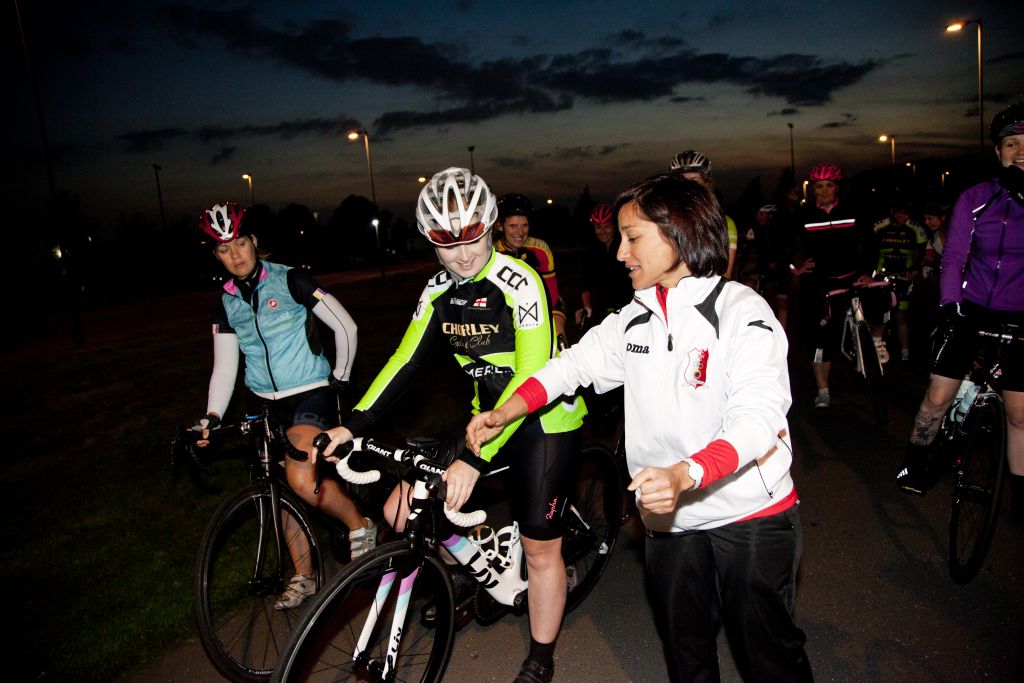 Find a quiet stretch of road and practice things like braking, cornering, signalling and coming to a stop. If you need more support, don't be shy as there may be skills sessions running in your area or you could reach out to a coach who will be more than happy to help.
Join a local cycling club – Sue, 52
It's a great way to meet new friends and benefit from the advice of those who have been riding for a long time. Committing to club sessions also gives you a reason to stay motivated.
Try the British Cycling Club Finder

Get out of the saddle – Margaret, 55
Hopefully, your saddle is very comfortable, but you don't need to sit on it at all times. Rising up out of it on bumpy ground turns your arms and legs into suspension, making rough ground seem smoother.
Lifting your bottom can also help to distribute your weight when going uphill or downhill, plus moving your weight back when you brake will help you to stop faster and cancel out the feeling of going over the handlebars.

Get to know your bike – Sarah, 32
Learning a few simple maintenance tips will keep your bike running faster for longer, plus you will be able to react quickly and calmly if you have a puncture while out for a ride.
At the very least, make sure you know how to clean your bike, oil the chain (to avoid rust), keep the tyres inflated to their recommended pressure (check the side of the tyre for details) and fix a puncture. There is loads of help online, plus there are places like Evans Cycles who run FixIt! sessions to get you up to speed.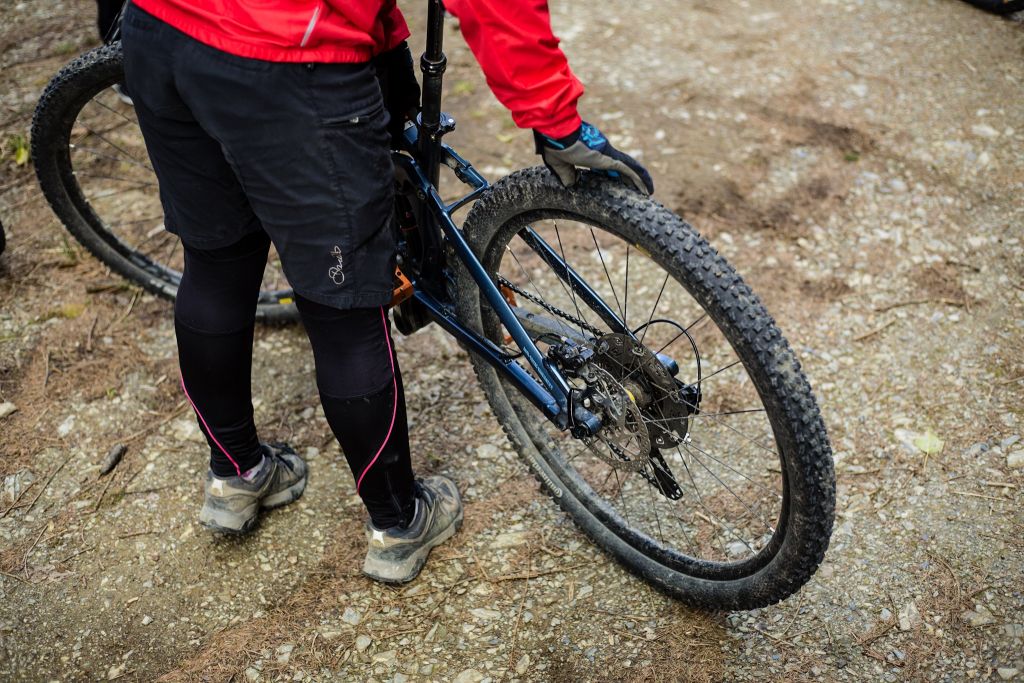 Invest in the essentials (but you really don't need much) – Alison, 59
There are a couple of key pieces of kit that will make cycling much more enjoyable, meaning that you can focus on the task at hand rather than small niggles.
Padded shorts: While it might be a big step, wearing padded cycling shorts will make a big difference to your comfort and they really are the norm (just don't wear any underwear with them). Cycling gloves are also great to take any strain off of your hands; it's easy to grip too tightly when you first start riding.
On the bike kit: You will need a saddle bag with a puncture repair kit and pump, plus it can be helpful to have a bigger 'track' pump at home – especially if you have a road bike where the tyres need inflating to higher pressures. Adding a bottle holder will mean you can carry a drink.
Helmet: Think about what type of cycling you will be doing. 'City' helmets that cover your whole head in one shell are stylish, but not great if you will be using your bike to get fit as there isn't much ventilation to keep your head cool.
Lights: If you will be doing any cycling in low light or at night, lights are essential. There is a difference between seeing and being seen, so make sure you buy the right sorts of lights for your journeys.
Eat and drink – Elaine, 62
It's a good idea to take a drink and small snack on every ride, increasing the amount in line with how far you will be out for. Always take a little more than you think, in case you extend your ride or get caught out by low energy levels.
Taking money is a good idea too so that you can stop at a café – which is a very important part of cycling!
Ride regular (and random) routes – Indi
Doing a regular route is great to get started - but also to return to, so you can see just how much you've improved. It's useful to find a short loop that you can use as your base, making it easy to extend or cut the route short – or maybe add in a hill.
You can use your mobile phone for tracking, planning and sharing a route. Strava is very popular for sharing and you can check out some great routes on the Let's Ride website.
Look out for HSBC UK Breeze or HSBC UK Guided Rides in your area – plus your local council might have some recommendations.