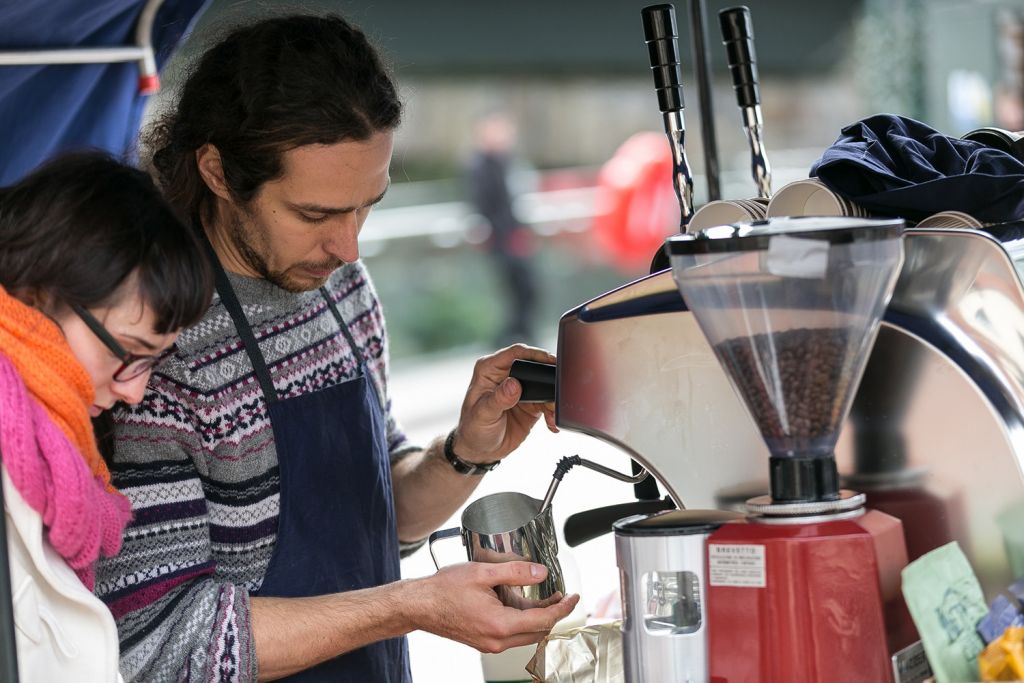 Coffee Cranks Cooperative have been building and riding their cargo tricycles around Manchester since 2013, serving up their coffee at various locations across the city. We caught up with co-founder Zym Wysocki to find out more.

Tell us a bit about Coffee Cranks Cooperative…
We're a small non-for-profit workers' co-operative who build and ride our cargo tricycles all around Manchester. All of our surplus is invested in sustainable local projects and start-ups. You can find us in Salford (Monday-Friday), Levenshulme Market (every Saturday) and at various other events around Manchester throughout the year.

What else do you have going on?
We try to bring a co-operative option closer to people and demonstrate that an ethical business can serve delicious coffee. We get involved with numerous cycling initiatives in our city, particularly Platt Fields Bike Hub, but we also collaborate with other cycling groups and activists.

If we were planning a ride in Manchester, where would you suggest that we go?
I'd suggest heading down the Fallowfield Loop towards Chorlton, or alternatively a ride through Debdale Park in Gorton. There's a great camaraderie among cyclists in the city so it's always good fun.