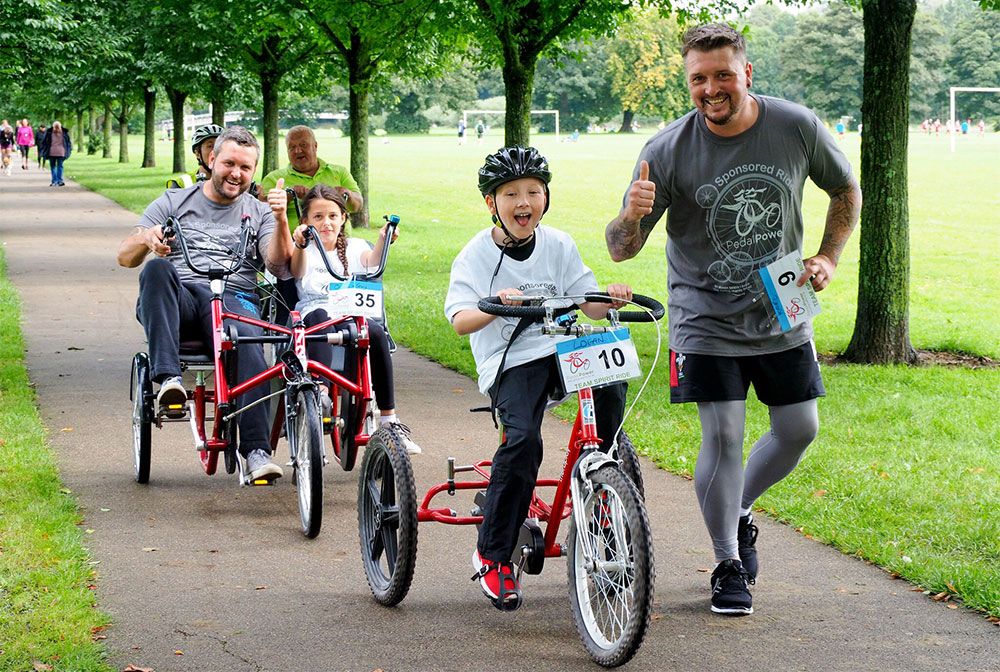 Not only can you hire a bike from the fab folks at Pedal Power – the country's largest accessible cycling charity – but you can also pop in to their cafe and enjoy a hot drink and some hearty, home-cooked food that supports the charity. We caught up with Kevin, Pedal Power's Manager, to find out more.
Tell us a bit about Pedal Power…
Pedal Power focuses on enabling everyone to cycle, and we have a large fleet of bikes, from two-wheelers to trikes and side-by-sides. We provide assessments for people needing an accessible bike, offer lessons, confidence building, and a lot more. People can become members or just turn up and hire a bike from us seven days a week, 50 weeks a year.
Our café supports the charity in our core mission and offers a relaxed and friendly atmosphere for people to come and enjoy a cuppa and cake before or after their ride. We pride ourselves on our homemade cakes, salad bar and fresh coffee. The café also has a room that can be hired, and fantastic views of Bute Park.
What else do you have going on?
Our cafe has a fantastic team of volunteers, including some with additional needs who work alongside paid staff. We're also a venue for a number of events such as curry evenings, children's parties, workshops, training days and meetings.
If we were planning a ride from Pedal Power cafe, where would you suggest that we go?
The Taff Trail can't be beaten for off-road scenic cycling. You can get all the way to Brecon or to Cardiff bay for a coastal view of the city.
Quick-fire round…
Signature dish: spicy bean soup.
Favourite cyclist: our members who constantly amaze us with their dedication to cycling.
Fun fact: we can get anyone cycling! The oldest cyclist we've had was 94 and the youngest was four weeks old on a bike with their mum.