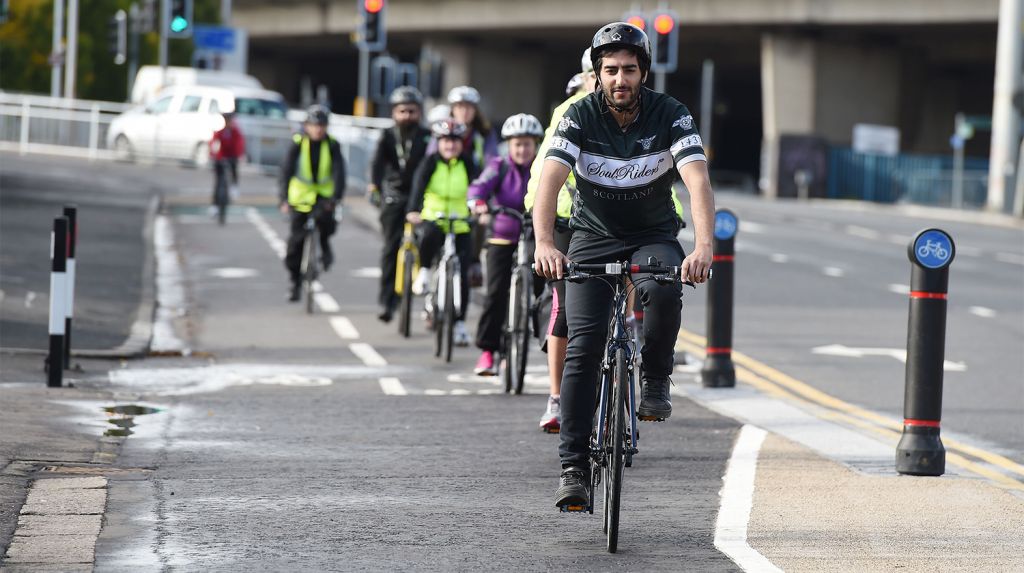 Based in the Southside of Glasgow, SoulRiders is a community cycling organisation offering training, mechanical repairs, and a lounge space for meetings and socialising. We spoke to Project Manager Rashid Khaliq to find out more.

Tell us a bit about SoulRiders…
Our vision is to create a stronger, healthier, more active community through cycling. We're a diverse melting pot of personalities and cultures that all have two wheels in common.
We have a customised workshop where we refurbish second hand bikes for sale, carry out repairs and provide mechanical training. We have big ambitions, be it supporting people learning to ride for the first time or creating elite SoulRiders.

What else do you have going on?
Our pride and joy is the SoulLounge – a spacious, comfortable, theatre-style area where people can socialise with some hot food before or after a ride. We hold large community meetings, training sessions, cycling movie nights, women-only sessions and much more.
Leaving SoulRiders HQ, we organise gentle, family-orientated rides and faster, 'roadie-paced' led rides. We also offer mountain biking in some of the best trails in the country.

If we were planning a ride from SoulRiders HQ, where would you suggest that we go?
I'd definitely take a wee spin down the quiet lanes of Pollokshields and marvel at the lovely old houses. Heading through Maxwell Park to historic Pollok Park, you can visit the museum and Pollok House, cycle along the river and cruise along the car-free paths.
Or for a bit more adventure, hit the mountain bike track at Cathkin Braes and try to beat the world record on Strava!

Quick fire round…
Favourite cyclist – Marshall Walter 'Major' Taylor, AKA 'The Black Cyclone' – he was an American cyclist who became a world champion, setting numerous records and overcoming racial discrimination.

Fun fact – The average Tour de France rider produces enough sweat to flush 39 toilets!