Don't let the fear of a cold stop you making the most of those crisp winter morning rides this winter. Read our tips for staying healthy and avoiding a cold – without having to avoid your bike.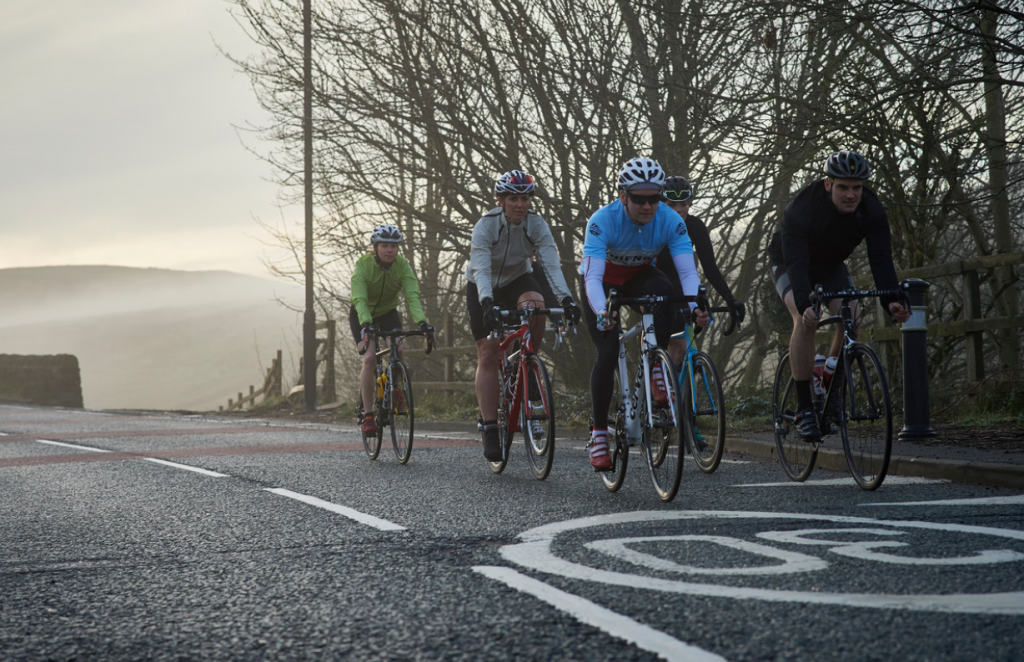 Kit is key
Let's start with a no-brainer. When you're out for a beautiful winter bike ride, it's essential to stay warm and comfortable. There's nothing worse than getting halfway into a ride and realising you haven't worn enough layers. When your temperature drops, your body's defences are less effective – leaving you open to an increased chance of getting ill. Coupled with a weakened immune system after exercise, this means staying warm and dry is crucial on a winter ride. Your best bet is taking one more layer than you think you'll need, and removing layers as you go.
Check out our tips for staying warm on your bike.
The three steps to success
Taking care of your food, water and rest is essential for staying fit and healthy, especially in the winter months when you're more at risk of coming down with an illness.
Hydration
Dehydration can cause low energy levels, headaches, dizziness and many more negative effects – not to mention making you more susceptible to illness. It's always important to stay hydrated when you're engaging in exercise, but be sure to pack an extra water bottle or flask of your favourite hot cordial to keep hydrated on a cold ride.
Diet
Along with hydration levels, your diet can play a crucial role in topping up the body's defences against a cold or flu. Foods high in vitamin C and D, like fruits and probiotics, can help to reduce infection. A multivitamin is often a good call throughout the winter, to ensure you're getting enough key nutrients to keep your body ticking over.
Sleep
Your body recovers and repairs when you sleep. Seven hours sleep is a recommended minimum amount in order to stay fit and healthy. Prioritising sleep will help you feel energised at work and when you're out on the bike, along with helping avoid a nasty cold this winter.
Stay stress-free
Staying healthy isn't all physical. In fact, stress is a major contributing factor to ill health. Harbouring stress in any area of your life can lead to problems that show up both mentally and physically, and in the winter it can actually make you more susceptible to a cold or illness. It's easier said than done, but keeping life stresses to a minimum will help keep your defences up. Taking time to engage in relaxing or enjoyable activities like riding your bike can be a great 'de-stressor'.
Germs are the enemy
Finally, in the height of cold and flu season it's important to be extra vigilant about the spread of germs. If you're out on a family bike ride, make sure all the kids have their own water bottles to avoid spreading germs. Another good idea is to pack hand sanitiser to use on snack breaks.
Let's face it, even with the best will in the world, sometimes illness is unavoidable. If you do get poorly, it's important to look after yourself properly and allow your body to recover. Being too active when you have cold or flu symptoms can further compromise your immune system and in some cases significantly escalate an illness. Your best bet is to park the bike for a few days, stay warm and drink lots of hot drinks whilst the symptoms clear up – that way you can hit the ground running (or cycling) again once you're back to 100%.