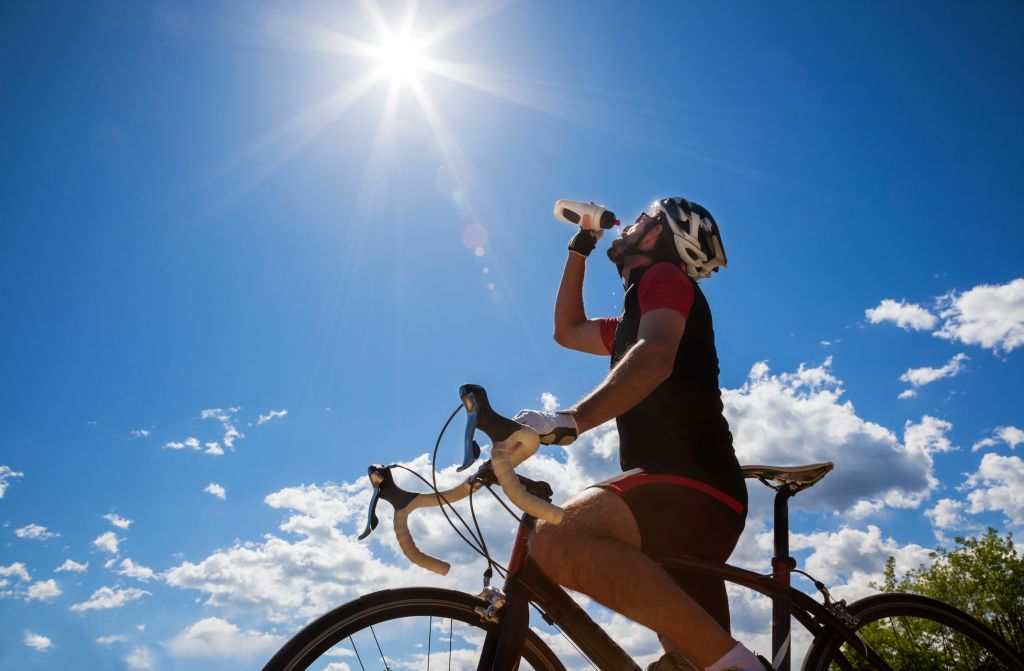 With longer evenings and warmer weather, the summer months can offer some of the most enjoyable rides for cyclists, but they're not without their challenges. If you're looking forward to getting out and enjoying the sun on two wheels this summer, but you're not sure where to start, here are our top five tips for staying safe in the heat.
1. Stay hydrated
Staying hydrated is a crucial part of any bike ride, but it's even more important when the sun's out. Be sure to pre-hydrate before your ride and rather than waiting to take a drink when you feel thirsty, keep drinking regularly when you're out on your ride.
2. Wear sun cream
We all like to catch a bit of a cyclist's tan when out on a ride, but overexposure to the sun can be dangerous. Sunburn is never a good look, and it can also be very painful and contribute to heatstroke, so make sure you apply sun cream before your ride. It's a good idea to keep a small travel-size bottle in your jersey pocket or saddle bag so you can top up during your ride (even the most water-resistant sun cream will wear off when you're sweating). It's important to remember that even if it's cloudy and grey when you set off on your ride, the weather conditions can change a lot when you're clocking up the miles, so make sure you're prepared.
3. Bring your shades
As well as protecting your eyes from harmful UV rays, a pair of sunglasses will help to limit the glare of the sun so you can see better, while also keeping dust and grit out of your eyes.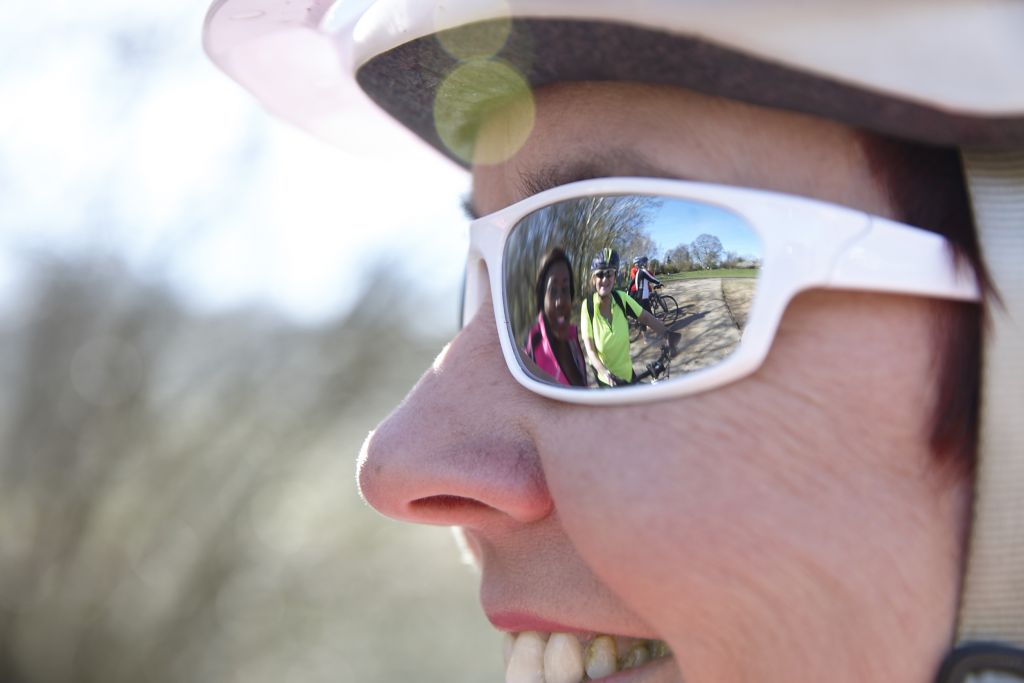 4. Consider your clothing
Some clothing is just better suited to hot conditions. A short-sleeved, light, breathable jersey with a full zip is ideal for regulating your temperature when out on a ride. If you're tackling hills, it's a good idea to pack a light windproof jacket as the temperature can change dramatically at the top of a climb and on the descent.
Top tip: Don't forget your head! A cycling cap under your helmet will help protect you from the sun, as well as shielding some sun from your eyes and absorbing sweat.
5. Know the best time of day
When planning your ride, be mindful of the time of day. On really hot days, it's best to avoid riding between 11am and 2pm when the sun is at is at its strongest. It's best to plan a ride either first thing in the morning or for later afternoon when it gets a bit cooler.
Now you've considered all the points in our handy checklist, it's time to get out on your bike with your friends and make the most of the summer sun while we still can!