Shan Jiang
Shanghai-based illustrator Shan Jiang is a fantastic talent, with a really quirky, almost surreal flavour to his work – bold bright colours and lots of strange little unexpected characters popping up among the bikes. It's no surprise that the creators of The Ride Journal chose Shan to craft all ten of their amazing covers. Each issue was packed full of fantastic cycling illustration, graphics and photography (and lots of great writing too), so it's credit to Shan that he got to front such an eclectic mix of artistic work.
Shan's website states: 'behind every nice thing, there is some kind of suffering'. That often rings true for a bike ride – spectacular view as payoff for the pain in the legs on the climb up!
The artistic process
Shan very kindly took the time to answer a few questions, and generously showed me his process for each piece – from blank paper through to intricate final image.
Shan started each cover by making a hand-drawn sketch, using pencil or pen for the line art. This was then scanned in to the computer and the vibrant colour added. There was a bit of back and forth between Shan and Andrew Diprose (The Ride Journal art director). Andrew would give an idea of the kind of bikes he wanted to feature on the new cover, then Shan would research the bikes, come up with the ideas and then work out a rough sketch to send back. Once everyone was happy, Shan would then spend one or two weeks to carry out the final illustration, depending on the complexity.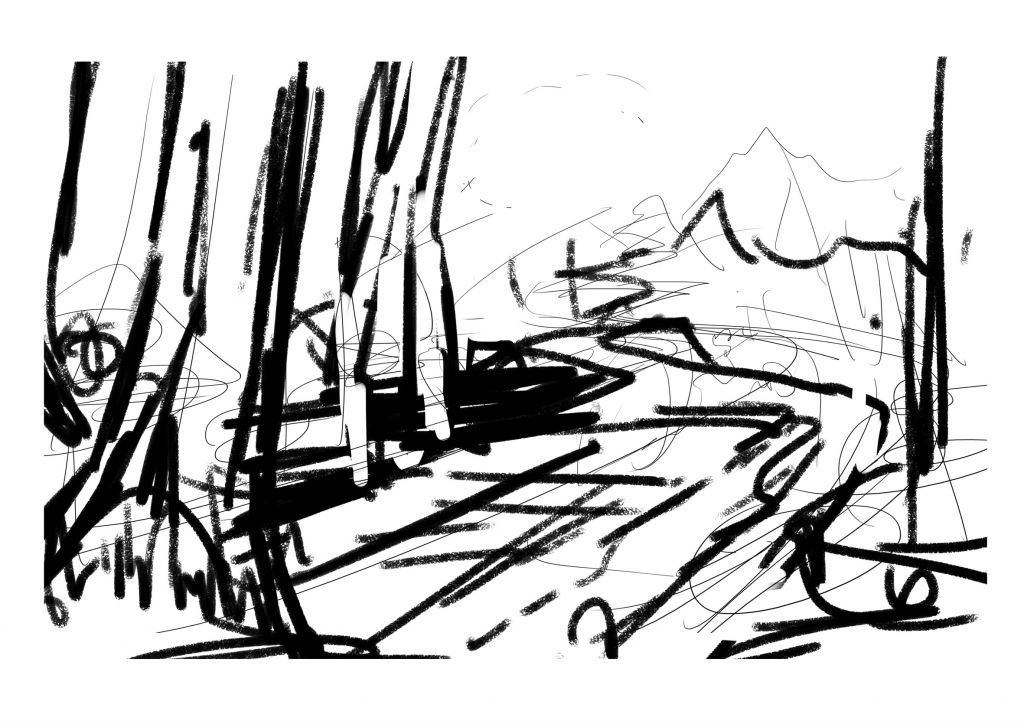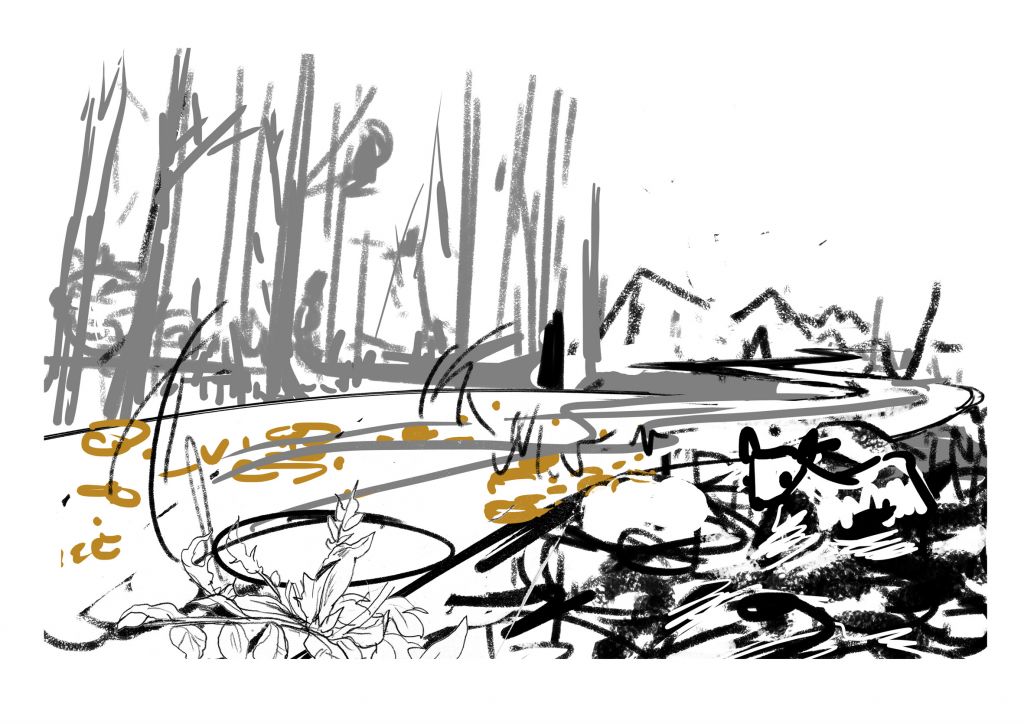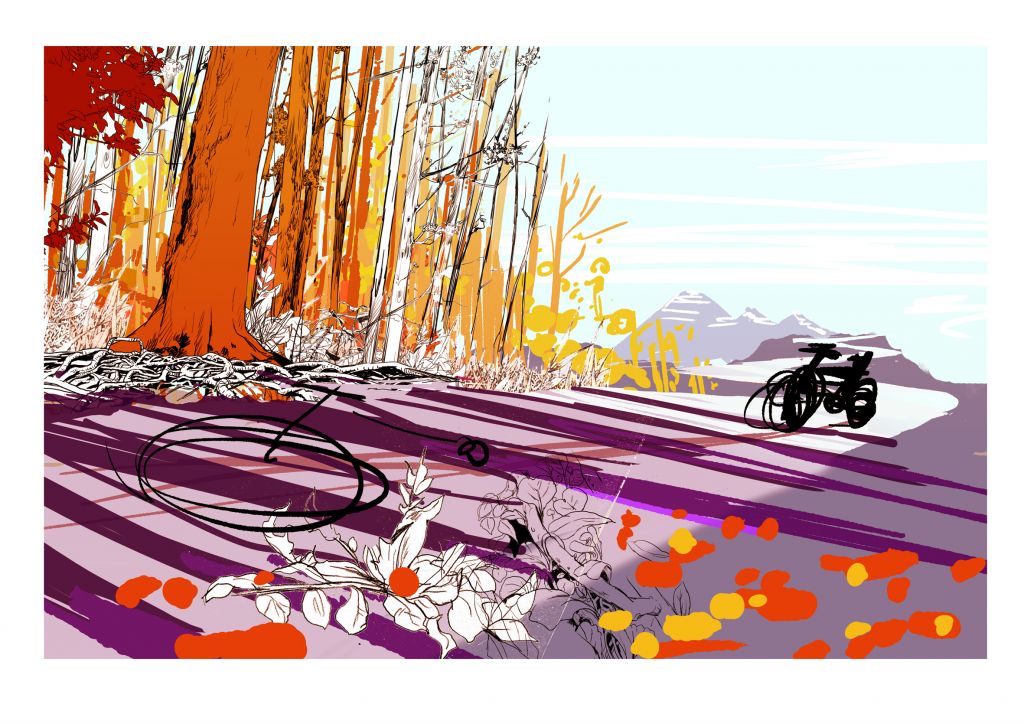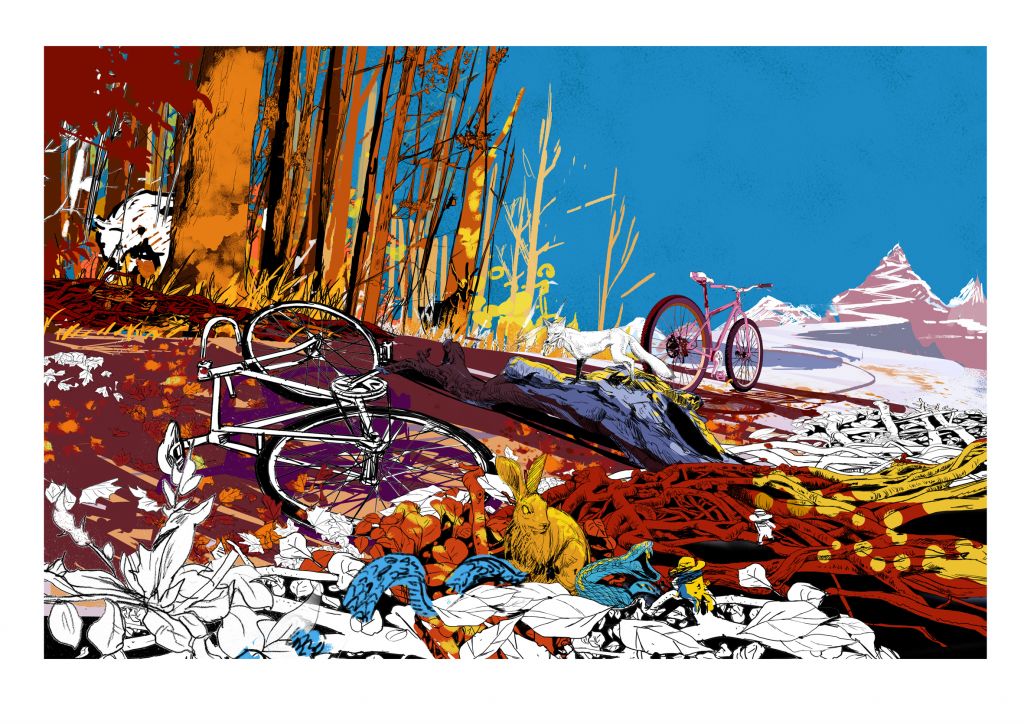 Shanghai cycling compared to the UK
I asked Shan how cycling in the UK compared to cycling in his native Shangai. He reinforced the image I already had of Chinese streets full of cyclists, and said that despite the continuing growth in popularity in the UK, there were a great deal more bikes in the streets and more bike lanes around the city, even going back twenty years to when he was last in Shangai. Shan described to me the rush of riding as part of a crowd of cyclists:
"When I rode with so many others, it was a different feeling than riding almost alone in UK. When I recall the scene, it was almost like I was in a bike parade."
(Speaking of bike parades:  Find the nearest HSBC UK City Ride to you here!)
The earlier print editions of The Ride Journal covers are now sold out, but you can still get your cycling mitts on the last few issues if you're quick, and they've kindly made PDF downloads of all ten issues available too. Check out The Ride Journal website here.
There's a colouring book of Shan's work, published by Lawrence King available here... and he's generously given us permission to make a page available – click here to download and get out the crayons! For Shan's other brilliant creations, you'll find his portfolio here.