Alex Hicks trained to be a British Cycling Ride Leader in June 2017, and looks forward to putting his skills to work on the first HSBC UK Guided Rides in Cardiff.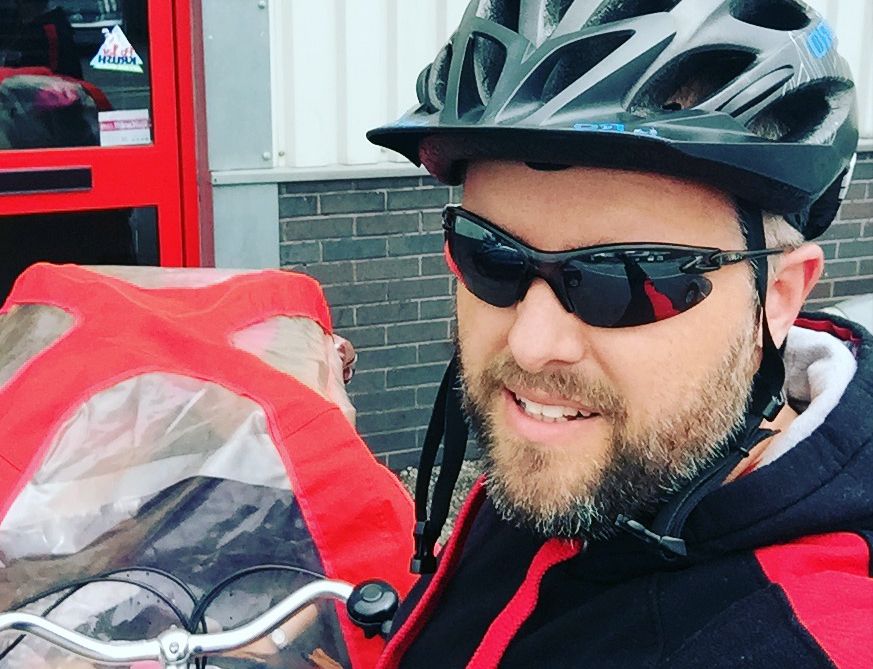 I've been on shared parental leave to look after my baby daughter Susie since the end of March, and when I spotted that British Cycling were looking for volunteer Ride Leaders I jumped at the chance – after checking that mummy day care was available, of course!
I ride to work in Cardiff on my fixie, mainly for exercise, and we try to get the kids involved in cycling at the weekends. My wife and I have four children between us, so it's like our very own Tour de Cardiff when we're all out cycling together!
I'm passionate about trying to encourage families to take up cycling, and I was hoping I might be able to make a difference after completing the course. I also convene an informal Bike User Group (BUG) at work, and we've been on a couple of social rides, so I thought the training could be a real benefit with that too.
The course was held at Maindy Leisure Centre in Cardiff, where Geraint Thomas first learnt to ply his trade before becoming the first Welshman ever to wear yellow in the Tour de France this summer.
I'd contemplated taking our Dutch cargo bike, which we bought as an alternative to a second car while baby Susie was on the way. In the end I decided to play it safe with the mountain bike!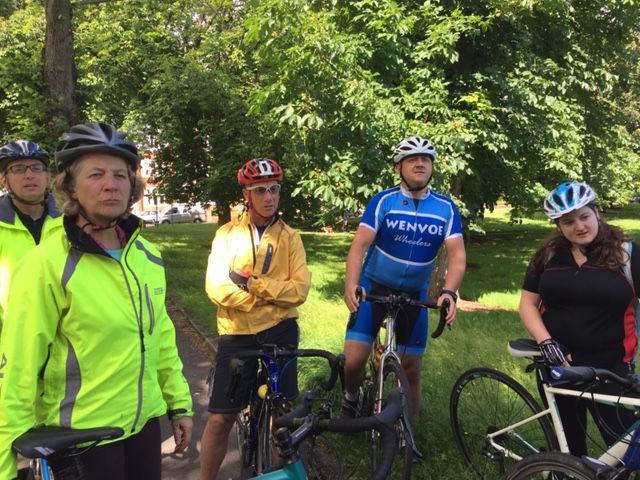 It was fascinating to hear about everyone else's experience of cycling, and the range of reasons for getting involved that they had. On our course we had members of a cycling club, students, a HSBC UK Breeze rider, a self-employed bike mechanic, somebody recovering from a serious accident, and someone interested in supporting disabled cyclists.
After some classroom based learning and discussion we headed outside to put some of the theory into practice. I hadn't cycled side by side in a group before, so it was great to get some practice in on the surrounding roads.
It was good fun being out in a group and there was a lot to learn and remember. The British Cycling instructor was very good and communicated everything clearly, with frequent stops to discuss how things were playing out.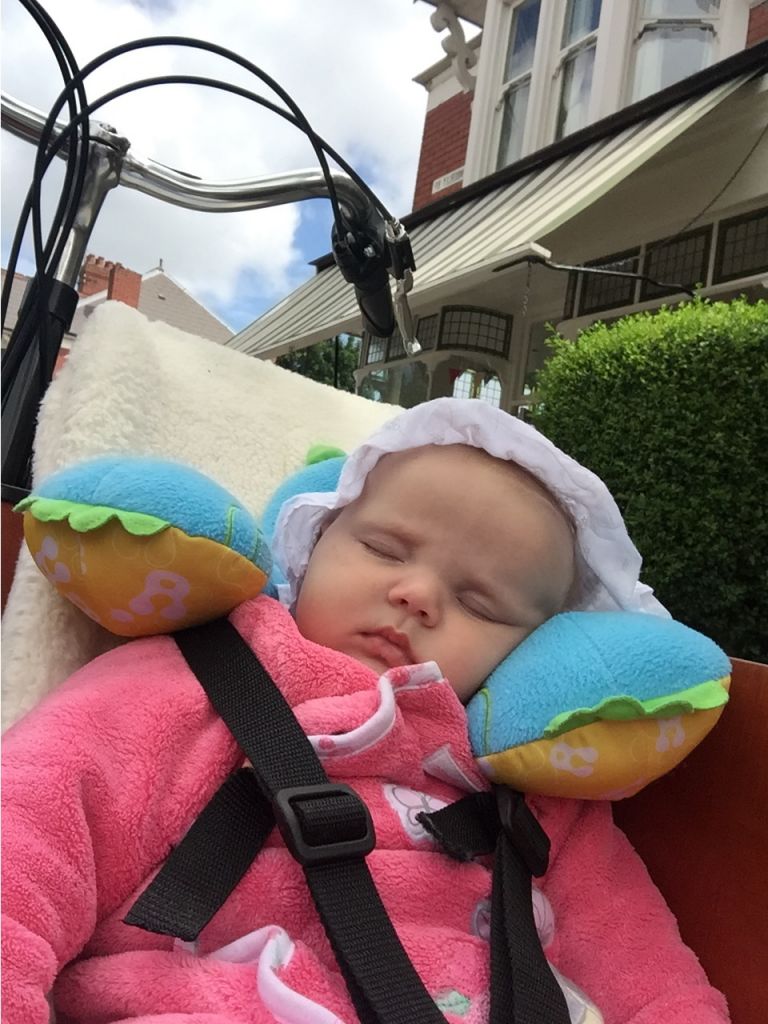 After lunch there was another chance to get out on the bikes again and the weather improved greatly when the sun came out as we cycled around Roath.
Everyone had an opportunity to be both a front and rear Ride Leader before the day finished. When it was my turn everyone knew I was coming downhill by the noise from my disc brakes. I just had to style it out and apologise profusely as I went to the front!
Reflecting on the course, I'd definitely recommend it to anyone considering applying. It was great to meet fellow wannabe Ride Leaders with an interest in cycling, from different backgrounds.
The course was well delivered, and we've since established a Facebook group for Cardiff Ride Leaders to keep in touch and organise socials.
We also recently had a get together with Jim from British Cycling to talk about the HSBC UK Guided Rides launching in Cardiff, at the newly opened I Want to Ride My Bike café on Park Place.
In a personal capacity, I'm also in the process of setting up the 'Cardiff Cargo (Bicycle) Club' on Facebook, an informal/social group for cargo bike owners In Cardiff.

All I need to do now is find other cargo bike owners in Cardiff who might like to join!
Click here to see the HSBC UK Guided Rides coming up in Cardiff.